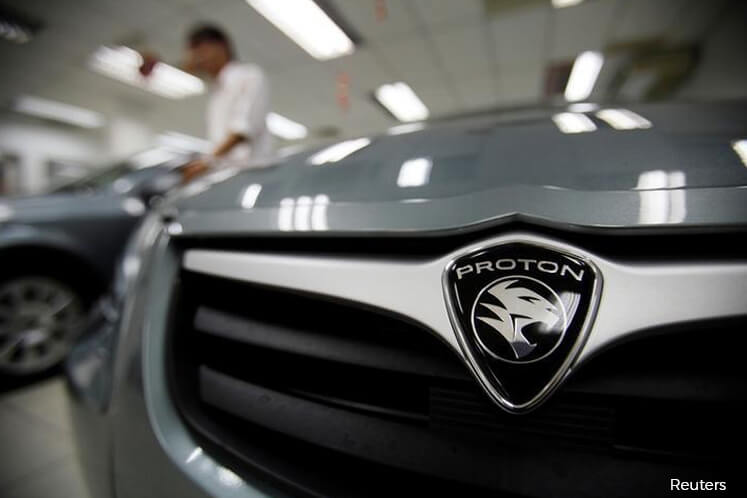 KUALA LUMPUR (Oct 16) The Minority Shareholder Watchdog Group (MSWG) is hoping that the government will finally end extending financial assistance to ailing national carmaker Proton Holdings Bhd.
MSWG said this follows the change in Proton's ownership, with the carmaker now under full commercial control of two private entities: DRB-Hicom Bhd and China-based Zhejiang Geely Holding Group Co Ltd.
The two firms have appointed two new faces at Proton's manufacturing arm, Perusahaan Otomobil Nasional Sdn Bhd, with Geely nominating Dr Li Chunrong as the chief executive officer (CEO) and DRB-Hicom roping in Winfried Vahland — a veteran auto executive — to its board.
"Li's presence is interesting because it represents a major shift in approach for Malaysia in terms of the CEO's demographic and nationality (historically speaking) and its new Asean focus," MSWG said in its latest The Observer newsletter.
"Recent news has been all about the China carmaker's major role in Proton, including the integration of Geely powertrains into Proton products (hybrid, plug-in hybrid and electric), the launching of at least one new model annually and overall technology and component transfer, including transmissions — all without additional investment from Proton — thus explaining Li's position as No. 1," the watchdog group added.
As for Vahland, MSWG said his presence will be "hugely beneficial" to Proton, thanks to his extensive experience in Volkswagen AG and Skoda. Vahland previously served as chairman and CEO of Skoda, a Czech carmaker that is owned by Germany-based Volkswagen.
"Skoda was essentially rudder- and brandless until its takeover by Volkswagen in 1991, which slowly saw a recovery in its build quality, brand equity and ultimately, sales," said MSWG.
The investor activist group's call for the government to finally end extending financial aid to Proton is a renewal of the many various previous call made by several parties.
It was also in line with the ultimatum by Minister of International Trade and Industry Datuk Seri Mustapa Mohamed, who had previously said that Proton must graduate from the government's protection and compete healthily with other players.
On June 23, Geely inked a final agreement to acquire a 49.9% stake in Proton for RM460.3 million, of which RM170 million will be paid in cash and the remaining RM290 million will be settled by transferring the former's sports utility vehicle platform, Boyue.
The deal to rope in a strategic foreign investor was part of the several conditions for Proton, an ailing carmaker, to receive a soft loan of RM1.5 billion from the government.