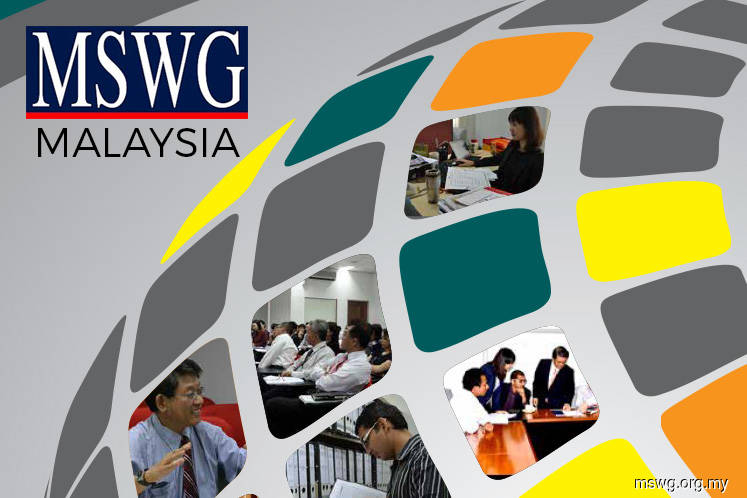 KUALA LUMPUR (June 18): The Minority Shareholders Watch Group (MSWG) has called upon public-listed companies (PLCs) to appoint independent moderators at virtual general meetings to boost the transparency of question and answer (Q&A) sessions in a statement today.
As social distancing continues to be practised to prevent the spread of Covid-19, the organisation said PLCs have had no choice but to embrace technology in an unprecedented manner to engage their shareholders at general meetings.
"Corporate representatives of MSWG have encountered cases of PLCs skipping questions posed to the PLC via the query box during the live streaming process of the virtual general meetings," MSWG CEO Devanesan Evanson said in a statement.
Subsequent to the general meeting, shareholders may sometimes get feedback from the PLC that the PLC was not able to address the question during the virtual general meeting due to "lagging" or "buffering'" so shareholders sometimes do not get their questions answered.
The organisation expressed concern that PLCs would conveniently "overlook" questions asked by shareholders, especially those that are "hard-hitting, sensitive or controversial".
More often than not, the moderator is the company secretary or an employee of the PLC, it added.
MSWG explained the presence of independent moderators will lead to more fair, objective and impartial Q&A sessions that will replicate the experience of a physical meeting better.
The organisation also suggested presenting all questions on the screen during the general meeting so that all shareholders see what questions are being asked.
They believe this will help prevent incidents of questions being overlooked by the board.
"MSWG foresees virtual meetings being the preferred choice of the PLC (no longer a choice by necessity) which means the transparency of Q&A sessions are essential," it concluded.