This article first appeared in The Edge Financial Daily, on August 1, 2019.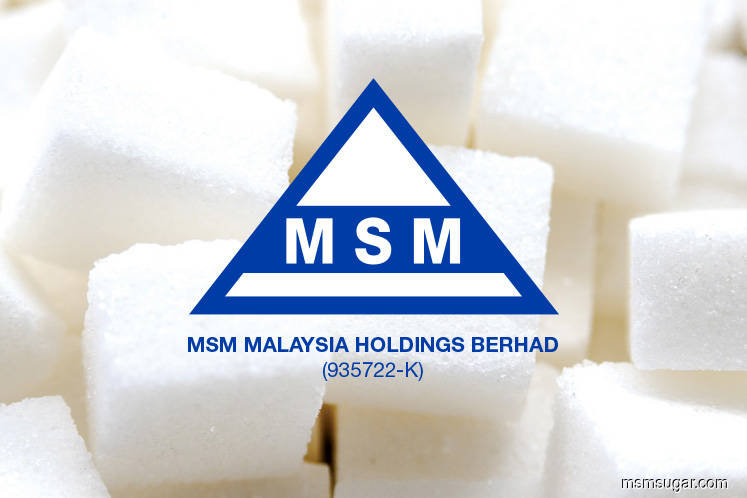 MSM Malaysia Holdings Bhd
(July 31, RM1.62)
Upgrade to hold with a higher target price (TP) of RM1.50: The Edge Financial Daily had reported that FGV Holdings Bhd is in talks to dispose of part of its 51% strategic stake in MSM Malaysia Holdings Bhd. According to the report, at least four companies are eyeing the block of shares. One of them, the source said, is JAG Capital, an investment holding company linked to the family of former second finance minister Datuk Johari Abdul Ghani. The others are Wilmar International, an unnamed Indonesian company and an unnamed Chinese outfit. Following the disposal, FGV and the buyer of the shares would likely collectively hold approximately the same shareholding in MSM.
 
In a response to the article, FGV revealed it is exploring potential collaborations in the sugar industries, including strategic alliances. It added that since MSM's Johor refinery came on-stream in the first quarter of 2019 (1Q19), its total refining capacity has increased to 2.2 million tonnes. Currently, it is exploring all avenues to successfully enter regional and international markets. However, discussions are still at a preliminary stage.
The report suggested that the potential new strategic shareholder could own a 25% to 26% stake. As such, the potential transaction may not trigger a mandatory general offer for the remaining MSM shares. However, we will be positive about this news if the new shareholder is able to add value to and improve MSM's profitability, by improving its procurement of raw sugar, its refineries' efficiency and the marketing of refined sugar.
MSM's share price has declined 47% year-to-date after it reported a surprise 1Q of financial year 2019 (FY19) net loss of RM9 million due to stiff competition in the domestic refined sugar market and losses at its Johor refinery. It also posted a net operating cash outflow of RM700,000 in 1QFY19, raising concerns that it may not be able to meet its debt repayment obligations. Our recent check with the company found it has been able to meet its loan obligation and it is working on improving its cash flows through operational efficiency and selling non-core assets.
The potential sale of a strategic stake is likely to keep its share price supported even though near-term earnings are likely to stay weak. In view of this, we revised our TP to RM1.50 or 0.8 times price-to-net tangible assets of RM1.87, from RM1.37 previously, based on 0.5 times price-to-book value. This is to reflect the potential valuations that suitors may pay for the stake. In view of this potential, we upgraded the stock to a "hold" rating. Upside risks are the sale of a strategic stake and a higher refining margin. Downside risks are not being able to find a strategic partner and lower margins. — CGSCIMB Research, July 29