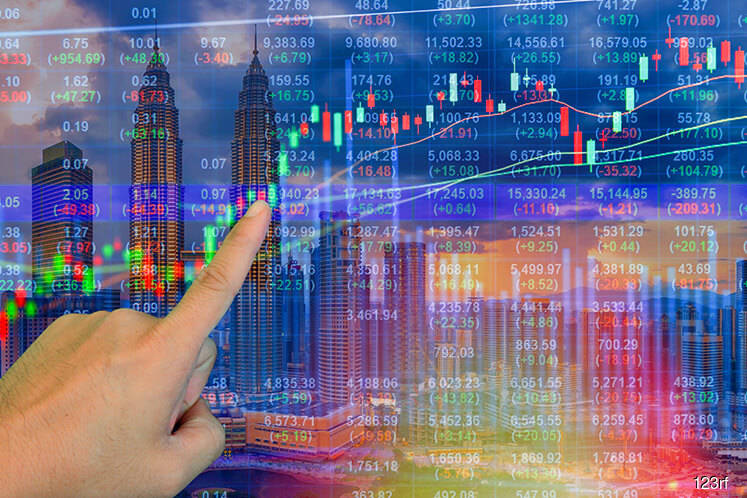 KUALA LUMPUR (Dec 21): The Malaysian market in 2018 is expected to be more volatile and challenging compared to this year, divided by an expected choppy first half followed by a second half that is expected to rise, said CIMB IB Research.
"The key challenges include slower gross domestic product (GDP) growth in 2018, potential cost pressures for Malaysian businesses, impact from disruptive technologies and potential earnings risks for banks and utilities due to changes in accounting standards (MFRS9 for banks) and regulations," CIMB Research said in a strategy note yesterday.
However, the research house opined that the market should price in these concerns during the first half of the year, with improvement on local and foreign direct investments manifesting in the second half, particularly post-elections.
"Factors that could boost market prospects in 2H18 are: (1) potential relief rally and increased foreign funds inflow into Malaysia post GE14; (2) better corporate earnings; (3) slew of construction job awards and potential Chinese investments; and (4) IPO activities picking up pace post GE14 in 2018," it suggested.
CIMB Research reiterated its end-2017 KLCI target of 1,790 points, while lowering its end-2018 target from 1,920 to 1,880 to reflect recent changes in the KLCI constituents.
It added that its top sector picks for 2018 were construction, utilities, rubber gloves, oil and gas, and small caps.
"Our top big cap picks are Tenaga Nasional Bhd for utilities exposure, Dialog Group Bhd for its robust earnings growth, and Axiata Group Bhd on our expectation of an earnings rebound in 2018 and 2019.
"Our top three smaller caps are CCK Consolidated Holdings Bhd on its plan to improve its margin by moving into a more profitable product mix as well as a beneficiary of the stronger ringgit, Berjaya Food Bhd on its plans to dispose [of] its loss-making overseas entities as well as benefiting from a stronger ringgit, and Bonia Corp Bhd on earnings recovery from closure of loss-making boutiques," said CIMB Research.