This article first appeared in The Edge Financial Daily, on August 3, 2017.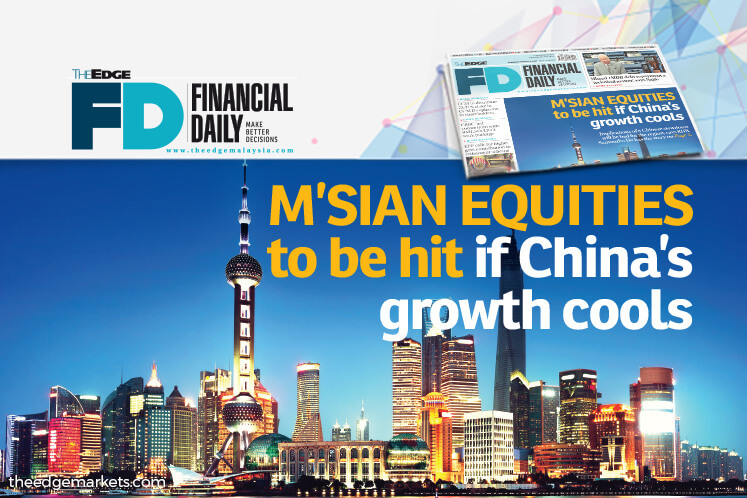 KUALA LUMPUR: The Malaysian stock market will be affected if China's economic growth decelerates more rapidly than expected, said RHB Asset Management Sdn Bhd, citing the strong business links between the two countries.
"If anything happens in China, it will definitely have a negative effect on us," said the firm's chief investment officer and head of equities Mohd Fauzi Mohd Tahir.
He said implications of a slowdown in China would be bad for the whole region, and that the banking and consumer goods sectors would subsequently be affected.
Mohd Fauzi, however, lauded China's move to cool its property market and crack down on its shadow banking sector, which had been a source of fear for investors previously.
"I am still confident that China can maintain their gross domestic product growth targets of between 6.5% and 7%," he told a press conference after RHB's Market Insights Forum yesterday.
Showbhik Kalra, head of intermediary and product for Asia-Pacific at Schroder Investment Management Singapore Ltd, opined that there is no doubt China's slowdown will be seen in the coming few years, but there is hope that the effects will be carefully managed.
"Since China is still a fairly closed economy and the state is its largest actor, we hope globally the bubble will not burst with a bang, but that the effect will be controlled by the Chinese authorities," he said during a panel discussion at the forum on Asia's integration amid a new world disorder.
Likening China to a growing child that has overeaten, Shenwan Hongyuan Singapore Pte Ltd chief executive officer Angel Chia said that the country's regional expansion had been fuelled by overcapacity from earlier overinvestments.
Although China now has to find a way to correct itself slowly, these changes cannot be too abrupt as the country is aware that it risks disrupting the global markets due to its size as the world's second-largest economy, she said.
Mohd Fauzi stressed the need for cooperation among Asean members in order to make the grouping more resilient to external shocks without relying on the Belt and Road Initiative, which is said to have seen commitments amounting to some US$77 billion (RM329.98 billion) so far for Malaysia, the Philippines and Indonesia.
While maintaining that the initiative is good for the region, he noted that Asean Economic Community members were still in greater need of skilled labour and capital transfers.
"It is difficult to achieve [greater integration] because different countries still have different agendas, and issues in leaving behind whatever tariffs they have implemented," he said.
The most important measures for Malaysia to take, said Mohd Fauzi, are to ensure that its banking sector is resilient, its debt is restructured to local currency denominations, and its international reserves are kept at a level comfortable enough to continue servicing debt and imports.
However, RHB Asset Management chief investment officer (fixed income) Michael Chang said Asean is still relevant to investors in the global landscape and would continue to be at the forefront of global growth.
"We actually see quite resilient international reserves and growth that are better than expected here," he said.