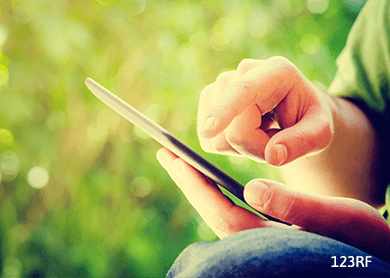 KUALA LUMPUR (June 2): Malaysia recorded over 200% jump in Internet bandwidth consumption last year, according to the Malaysian Internet Exchange (MyIX), an initiative under the Malaysian Communication and Multimedia Commission (MCMC).
In a statement today, MyIX chairman Chiew Kok Hin said that since 2012 Malaysia had experienced tremendous yearly jumps in its Internet bandwidth consumption, explaining that the total consumption jumped to 760,331 Mbps in 2014 (from 349,277 Mbps in 2013), showing a 218% increase.
He said that in 2012, Internet bandwidth consumption was recorded at 230,632 Mbps.
Chiew, however, qualified that MCMC's survey in 2011 showed that about 36 million phone users were subscribed in Malaysia in 2011,  and that this rose to nearly 45 million by the end of 2014 with a 148.5 penetration rate per inhabitant.
"This shows that technically, the introduction of the Youth Communiction Package initiative helped to increase nationwide phone subscribers by 25%," he said.
He said the 2014 Google Barometer report for Malaysia shows that 51% of Malaysians use smartphones to access the Internet; while 42% make online purchases via their mobile devices. Additionally, 73% of Gen-Y, or youngsters aged between 18–24 years, access the Internet on a daily basis. The second highest daily Internet users group are those between the ages of 35–44 (63%).
Chiew said MyIX had been peering with Facebook since 2012.
"We constantly monitor Malaysians' Internet usage patterns and work with the relevant foreign players to ensure the Internet surfing experience of the average Malaysian is better.
"A site that is peered to MyIX will load faster and this will mean that both the site and the users will benefit from an enhanced surfing experience," he said.