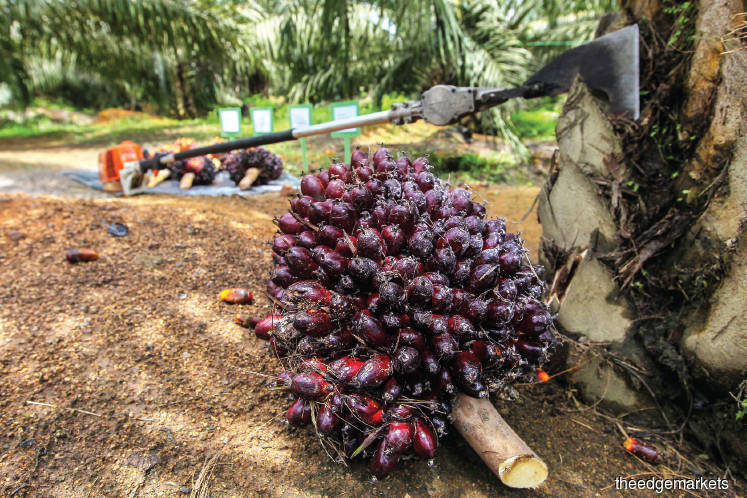 KUALA LUMPUR (March 11): Malaysia's total palm oil inventory rose 1.34% in February to 3.05 million tonnes from the month before, data from Malaysian Palm Oil Board (MPOB) showed.
This was mainly derived from higher crude palm oil (CPO) inventory, which rose 2.29% month-on-month to 1.92 million tonnes, to offset the 0.24% decline in processed palm oil inventory to 1.13 million tonnes in the same period.
Meanwhile, total CPO production in the country fell 11.1% to 1.54 million tonnes from 1.74 million tonnes in January, MPOB said.
Similarly, production also fell for palm kernel (11.16%), crude palm kernel oil (17.66%) and palm kernel cake (18.05%) in the period.
On exports, palm oil exports in February fell 21.38% to 1.32 million tonnes. Biodiesel exports also fell 16.49% to 36,986 tonnes whereas oleochemical exports rose 15.8% to 273,964 tonnes.