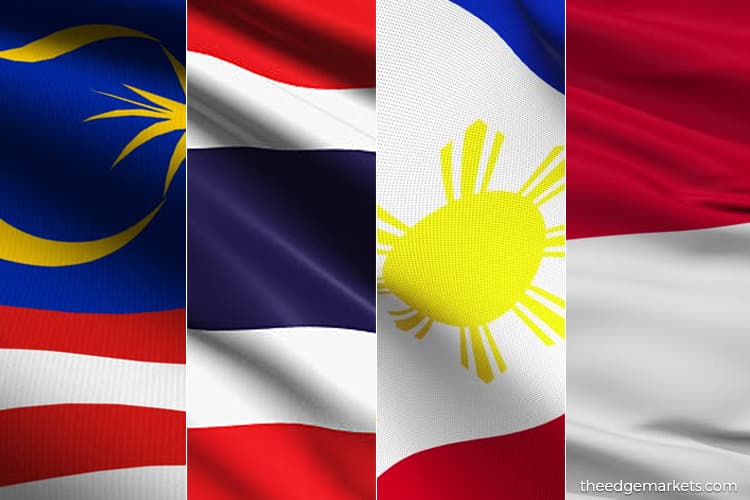 KUALA LUMPUR (April 5): Central banks in Malaysia, Indonesia, Thailand and Philippines have agreed to expand the current local currency settlement framework in the region to promote trade by reducing transaction costs and enhancing trade settlement efficiency.
In a joint statement by the four central banks today, they announced that Bank Indonesia and the Bank of Thailand have agreed to start exploring the possibilities of expanding the existing framework.
On top of that, Governor of Bangko Sentral ng Pilipinas Benjamin E Diokno has signed three pairs of letters of intent (LoIs) with Bank Negara Malaysia (BNM) Governor Datuk Nor Shamsiah Mohd Yunus, Bank Indonesia Governor Perry Warijiyo, and Bank of Thailand Governor Veerathai Santiprabhob.
"The three pairs of bilateral LoIs represent mutual interest in the possibility of establishing Local Currency Settlement Frameworks between the four countries. The arrangements are expected to efficiently facilitate economic and financial activities between Indonesia, Malaysia, the Philippines and Thailand," the statement read.
"The environment conducive for trade that will follow will benefit businesses by reducing transaction costs and enhancing efficiency of trade settlements. Furthermore, it will provide businesses with more options in choosing currencies for trade settlements, thus reducing their foreign exchange risks particularly amidst the current volatile financial market conditions.
"This framework will pave the way for wider usage of local currencies in the ASEAN Economic Community and spur further development of the regional foreign exchange and money markets, in support of wider economic and financial integration," it added.
The statement also noted the achievements today follow the signing of two bilateral memoranda of understanding (MoUs) between Bank Indonesia and BNM, and between Bank Indonesia and Bank of Thailand to promote the settlement of bilateral trade using their respective local currencies back in 2016.
"Since then, we have seen an increase in the usage of local currencies for trade and investment as well as a decrease in the foreign exchange rate spreads," it said.