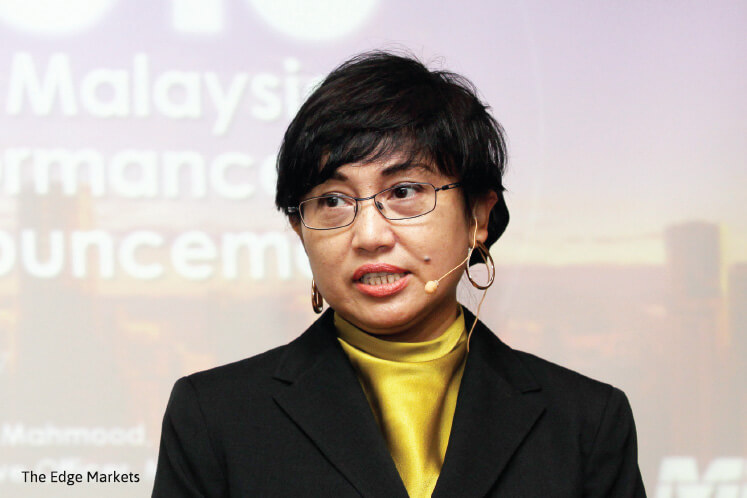 This article first appeared in
The Edge Financial Daily,
on March 17, 2017.
KUALA LUMPUR: Multimedia Super Corridor (MSC) status companies in Malaysia made RM16.3 billion worth of new investments in 2016, with RM6.43 billion coming from new investors, according to Malaysia Digital Economy Corp (MDEC).
Speaking at an MSC 2016 results media briefing yesterday, MDEC chief executive officer Datuk Yasmin Mahmood said the contribution from new investors in 2016 grew by 40%, from RM4.56 billion in 2015.
"We are very proud of the achievements [in 2016]. Our strategy to lead the digital economy is paying off and we have seen a positive, healthy year for MSC status companies in Malaysia, with record new investments and strong investment numbers from new investors," said Yasmin.
She added that the contribution from existing investors stood at RM9.84 billion, despite the challenging economic climate.
Meanwhile, export sales of local MSC companies grew 18% to RM19.1 billion in 2016, from RM16.2 billion seen a year earlier, while the Creative Content and Technology cluster recorded the highest growth contribution in export sales of 26%, amounting to RM1.17 billion of total export sales.
The key investment focus areas of e-commerce, the Internet of things, cloud and data centres, big data analytics and security contributed RM3.7 billion to total 2016 export sales, and have seen a 10-fold increase since 2014.
"E-commerce saw a favourable growth last year, which brings us a step closer towards our vision of doubling the e-commerce growth rate and reach a GDP (gross domestic product) contribution of RM211 billion by 2020. With the e-commerce road map in place, we believe that we can achieve this goal," Yasmin added.
Yasmin said MDEC is cautiously optimistic about the outlook of the digital economy sector moving forward, given the challenging global economic status.
"Although we are aware of the general softness of the global economic landscape, we are still looking to continually expand our geography of focus in the US, UK, throughout Europe, and Japan," she said.
Yasmin also added that growth will also be driven by Malaysia's first digital hub, to be launched this month, which will be a trade zone dedicated to boosting the country's attractiveness to local and foreign digital industry players.
MDEC is an agency under the communications and multimedia ministry and is the lead driver of the nation's digital economy sector.