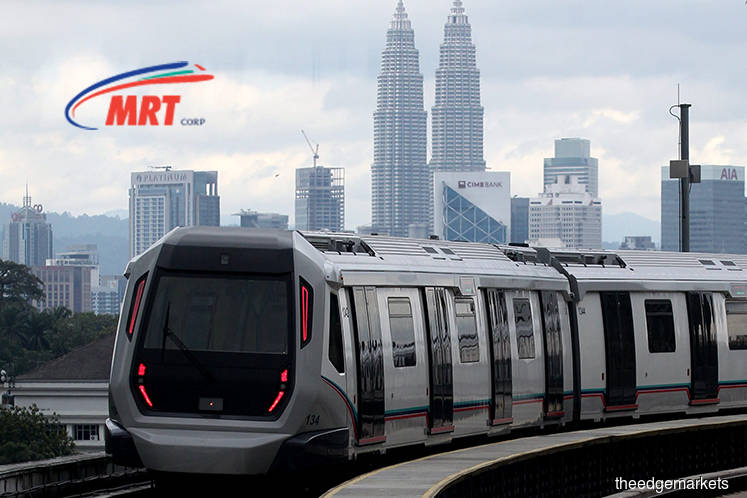 KUALA LUMPUR (April 5): Mass Rapid Transit Corp Sdn Bhd (MRT Corp) and Cyberview Sdn Bhd had on Wednesday (April 3) signed a mutual agreement to enable the construction of an MRT station for the MRT Sungai Buloh–Serdang–Putrajaya Line within the Cyberjaya City Centre. 
In a joint statement, MRT Corp and Cyberview said this is the first agreement signed for a development project under Selangor's public infrastructure oriented development policy that was introduced in 2017.
"The agreement, which was signed at MRT Corp's corporate headquarters, allows for an MRT station and related structures to be built on land owned by Cyberview within the Cyberjaya City Centre development, without the need for land acquisition. 
"This co-existence between a land owner and public infrastructure mutually benefits both parties by significantly reducing the public infrastructure cost, while the new development enjoys seamless integration with a modern, efficient, reliable and environmentally-friendly public transport system," MRT Corp and Cyberview said.
Cyberjaya City Centre is a development by CSB Development Sdn Bhd, a joint venture company between Cyberview and MRCB Land Sdn Bhd, according to the statement.
MRT Corp chief executive officer Abdul Yazid Kassim said in the statement that co-existence arrangements between township developments and the MRT will allow for greater numbers of people to have access to efficient public transport.
"Providing efficient and reliable mobility to as many people as possible, is a fundamental objective for developing public transport. As such, MRT Corp will always be supportive of such mutual agreements for co-existence for TODs (transit-oriented development)," Abdul Yazid said.
Cyberview managing director Najib Ibrahim said in the statement that connectivity is a significant element for successful cities today. 
"We are confident that the MRT station located within Cyberjaya City Centre will address many of the future needs of the communities here and encourage social and economic opportunities and growth for Cyberjaya. The co-existence development model that we are embarking on with MRT Corp eliminates the need for costly acquisition and allows Cyberview to focus on building the city centre as a TOD, thereby maximising its value and eventual offerings," Najib said.