This article first appeared in The Edge Malaysia Weekly, on August 17, 2020 - August 23, 2020.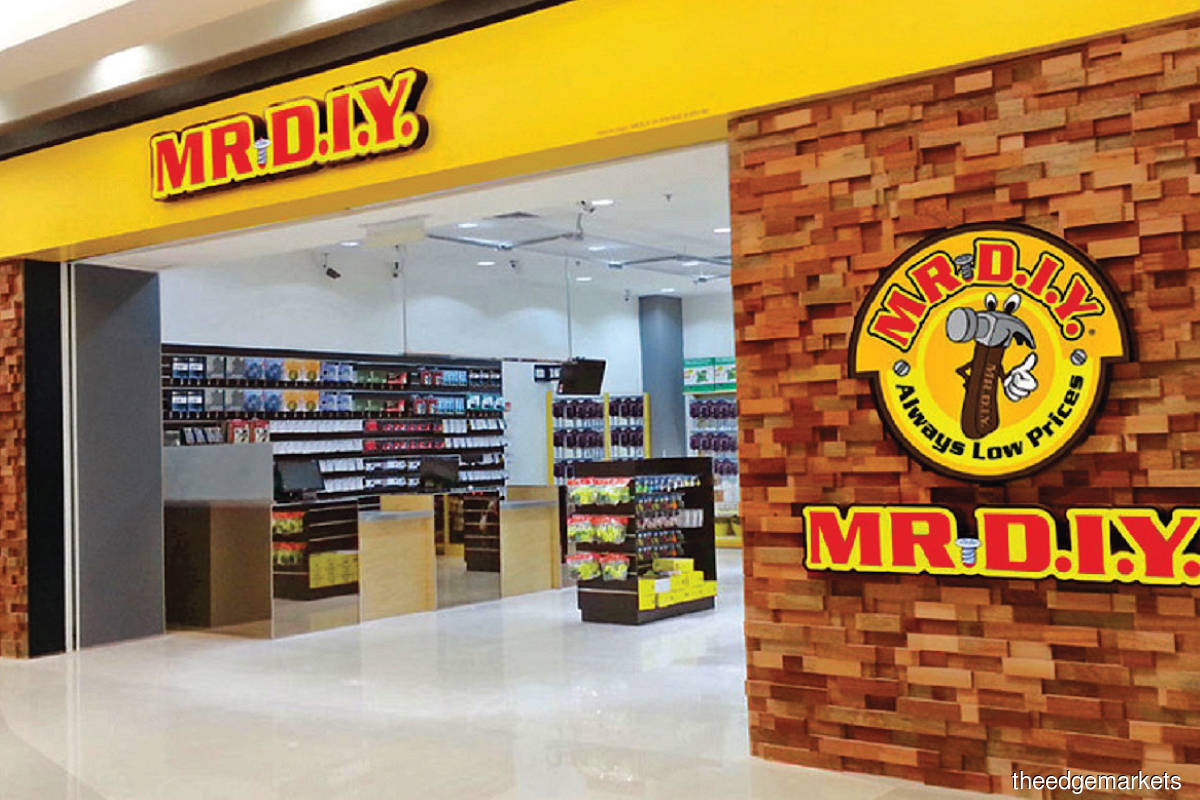 INVESTMENT interest in the local share market may be raised a notch or two come ­October should Mr DIY Group (M) Bhd finally make its debut on Bursa Malaysia.
The impending public share sale of the home improvement retailer will be music to the ears of an eager market given the IPO is almost certain to be the last big one for the year.
InNature Bhd's listing in February — the only Main Market IPO to have materialised so far — was small compared with those of previous years.
Mr DIY's IPO is set be one of the largest in a three-year span as its potential valuation was earlier estimated to be a whopping RM10 billion. Moreover, the IPO, which had to be postponed earlier, appears well timed given the current market bullishness.
Last week, Bloomberg reported that the revived Mr DIY IPO aims to raise about US$500 million (RM2.1 billion) from the flotation exercise. It postponed its listing twice — late last year and again, in the first half of 2020, because of restrictions imposed under the Movement Control Order (MCO) to contain the Covid-19 pandemic.
"Mr DIY's impressive V-shaped recovery in June has readied it for listing by the fourth quarter of the year. The IPO will most likely take place in October or November," a source privy to the deal tells The Edge.
The home-grown enterprise, which claims to operate more than 622 outlets across the country, saw a sharp improvement in its financials during the Recovery MCO at a time when many other companies operating in the consumer space were struggling.
But paramount to the success of its IPO is whether potential key investors will deem its valuation too high.
"Investors will now need to be engaged post-MCO. Because the recovery has been faster (than expected), there is room for us to start that conversation earlier and that is what we are preparing to do now. It's a common misconception that valuations are set from start to end," the source says.
Not all companies that go public are out to raise funds. Some list to facilitate succession plans, others to sell the company and introduce new professionals, and some because the partners want to cash out.
Apparently, Mr DIY's shareholders are not listing for the cash. What they want to do is enhance the company's profile and raise funds for potential acquisitions.
Creador, the private equity firm backing the deal, is said to be reducing its 18% stake in Mr DIY to a little over 15% — about the equivalent of Mr DIY's public shareholding spread upon listing, versus the required minimum 25% under the guidelines.
The reduced public shareholding spread is a unique concession accorded to Mr DIY, which has strong earnings to show. "That gave good reason for the Securities Commission and Bursa Malaysia to accept its public shareholding spread of 15% for the Main Market. It is unprecedented in Malaysia, but they know it is a good quality company that is able to show growth," the insider says.
As market conditions improve, large corporates that have been able to sustain growth are in talks to list in 2021. Creador is also looking to list its 80%-owned credit bureau firm CTOS Holdings Sdn Bhd on Bursa Malaysia or the US' Nasdaq.
Year to date, RM296.4 million have been raised from 12 IPOs.
Apart from InNature's listing on the Main Market, there were six on the LEAP Market and five on the ACE Market.
Although that number is far fewer than the 30 IPOs that collectively raised RM2.05 billion last year, industry players observe that there is sufficient interest and traction in the ACE Market and LEAP Market to last "for some time to come".
"The current market conditions do make this an opportune time for small and medium enterprises to list," says Datuk Bill Tan, managing director of corporate finance at M&A Securities Sdn Bhd.
He says the high daily trading volume from retail investors, who contribute to about 40% of trading activity, would continue to attract strong buying interest in the market, especially among day traders, even if the IPO companies do not fall within the currently "favourable" sectors such as healthcare and technology.
In the energy sector, ACE Market debutants Ocean Vantage Holdings Bhd and ­Reservoir Link Energy Bhd made hefty gains in July amid a low oil price environment as their share prices shot up about 100% upon listing.
Sarawak-based Ocean Vantage made a first-day gain of 27 sen or 103% while oil and gas services provider Reservoir Link saw a similar premium.
The bullish reception continued last month when construction outfit TCS Group Holdings Bhd and premium jewellery brand Aurora Italia International Bhd made their listing debut as their share price nearly doubled over their IPO retail price of 23 and 10 sen respectively.
While the market rally holds true for specific industries, the herd mentality of traders does play a significant role in generating excitement and high trading volumes in the initial days of an ACE Market or LEAP Market listing. It is worth noting that the companies' significantly smaller market capitalisation allows for easier churning of shares.
"These are industries that are not supposedly in the favourable segments but their share prices doubled upon listing," Tan says, pointing out that the low retail prices of IPO companies also adds to the current market interest in these IPOs.