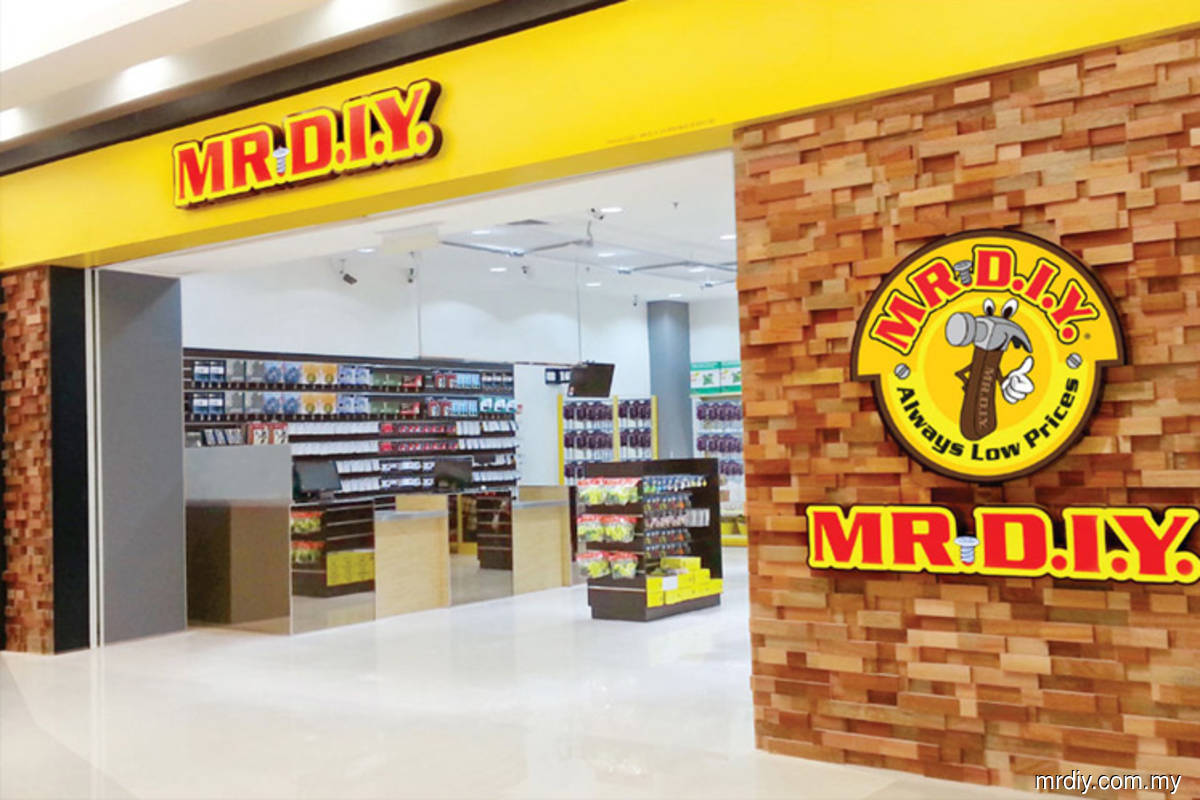 KUALA LUMPUR (June 30): MR DIY Group (M) Bhd said that while the group is trying to maintain the "low prices" of its products by continuously improving operational efficiency, it may have to raise prices in the future due to inflation.
"Our intense focus is to stay true to our values about 'always low prices' [but] there are situations where we will have to make price adjustments," said the group's chief executive officer Adrian Ong. 
"We will do so in a very responsible way, and only to the extent that we cannot continue to keep supplier costs low," he added at a press conference after the official opening of MR DIY PLUS at Mid Valley Megamall on Thursday (June 30).
The home improvement retailer was previously reported to have raised product prices in April and May.
Ong said the group offsets increases in costs by managing supply volume and emphasising operational efficiency.
"For us everything we do, apart from using data, we also manage every aspect of our operations with the benefit of focusing on efficiency. Efficiency is a very important concept for us, and we know we are in a way very unforgiving about how efficient we keep things.
"We simplify processes, we reduce waste and ensure that everything we do is sustainable. And by doing so at the same time as being able to purchase in very large volume, it allows us to keep prices low. It allows us to negotiate good terms with our suppliers," he said.
Ong said MR DIY hopes to keep prices low to garner more sales when its competitors raise their prices, but noted that this is not a certainty as price adjustments are still a possibility.
"How we offset inflation often is by continuing to be efficient and managing volume, and where we hope to benefit when others raise prices is to continue to create more opportunities for sales, create more value for money relatively," he said.
Ong said the MR DIY PLUS store brought the home improvement retailer's total number of stores to over 950.
The 30,000 sq ft store store carries about 20,000 types of products in the hardware, household and furnishing, electrical, stationery and sports equipment categories as well as food and beverage items.
"We have a target in 2022 to open a total of 180 stores across all our brands. Most of the stores would be the MR DIY brand, or sub brands of MR DIY. 
"We continue to look at data to make our decisions and I am pleased to say that our experience has continued to be very positive, and there is no reason why we will not continue to open stores at this point," Ong added.
At the official opening event, MR DIY head of marketing Alex Goh said MR DIY PLUS is targeted towards customers seeking great value, the convenience of a one-stop shop, as well as an interesting and engaging shopping experience.
"MR DIY PLUS brings all these facets together in one exciting space — it is no wonder then that over 200,000 visitors have been to the store in its first month since we first opened our doors on May 19," he added.
Noting that the group did not set out to build an extra-large store, Goh said the store was finely crafted based on the insights and customer feedback garnered by MR DIY as part of its consumer research and data analytics process.
"We do have plans to open more MR DIY PLUS stores, but this will be over a period of two to three years. I imagine we would be able to open 10 stores, mainly in the Klang Valley, Penang, Johor and in East Malaysia as well," he added. 
Shares of MR DIY settled up two sen or 0.98% to RM2.07, giving it a market capitalisation of RM19.51 billion.