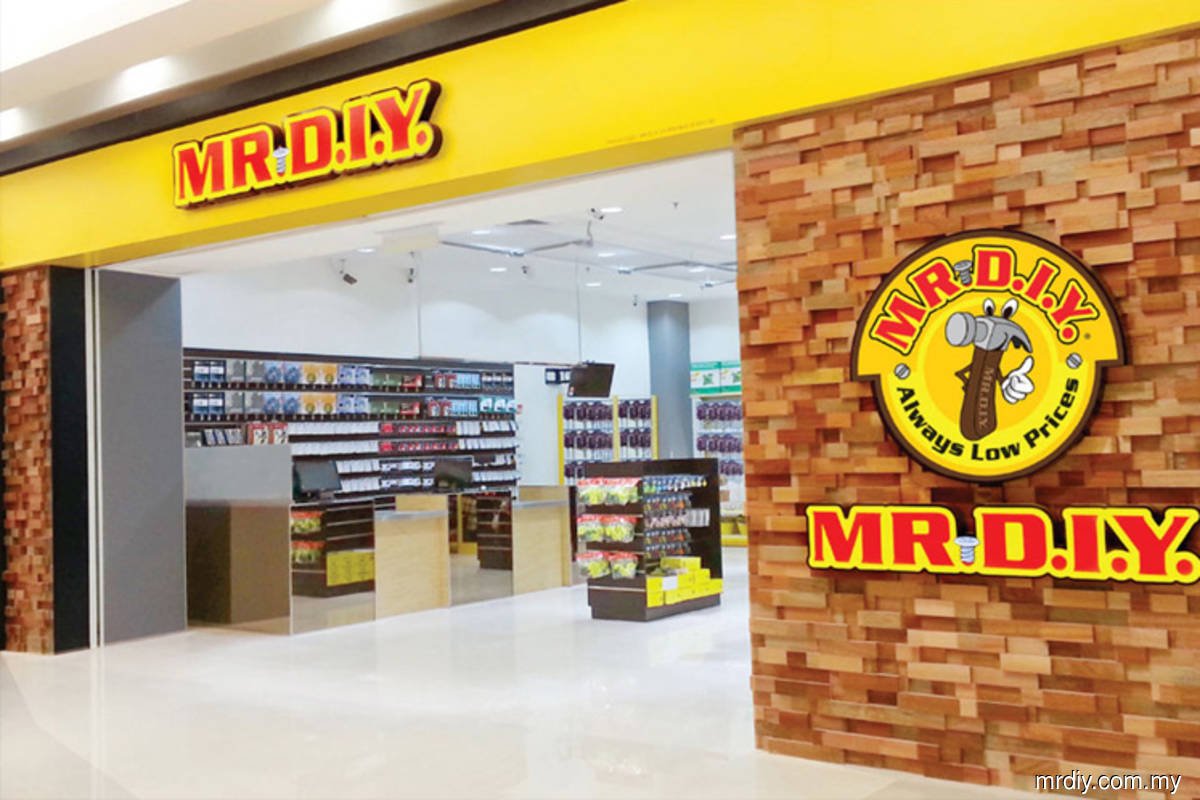 KUALA LUMPUR (Oct 26): MR DIY Group (M) Bhd made its debut on the Main Market of Bursa Malaysia today.
As of 9.28am, shares in the home improvement retailer were trading at RM1.70 per share, which constituted a 6.25% or 10 sen premium over its opening and initial public offering (IPO) price of RM1.60 per share, giving the group a market capitalisation of RM10.63 billion.
It was also the most actively traded counter on the local bourse as at the time of writing, with some 168.14 million shares being traded.
In a press conference following a virtual listing ceremony today, MR DIY chief executive officer (CEO) Adrian Ong said that the group had now welcomed some 9,000 new shareholders to the firm.
"As a business [we] are focused with what is important — running our business and the growth that we have set ourselves on a journey of.
"As you know, our business started this year with 593 stores; we have said we will be launching 307 new stores in 2020 to 2021, and that will take us to 900 stores. We are very much on target as we speak. The market continues to work well for us," said Ong.
With the listing of its business, which encompasses operations in Malaysia and Brunei, the group would add more stores in these markets, he said.
The main focus is on growing MR DIY stores, with the secondary growth driver being the MR DOLLAR and MR TOY brands of stores.
He noted that Malaysia had demonstrated high growth potential with a compound annual growth rate (CAGR) of 10.2% per annum, and that the group is adding market share to that growth.
"To be frank, we are very comfortable in that position, and we feel that even start-ups would be very envious of that level of growth. We intend to concentrate on this and grow that market," he said.
MR DIY chairman Datuk Azlam Shah Alias said that the Malaysian market is growing, with urbanisation levels being high and income levels rising.
"There is a culture of modernisation by embracing the DIY culture among Malaysians," said Azlam.
In terms of capital expenditure, Ong said the 307 new stores would be funded using the "strong cash-generative capability" of the group.
He emphasised that this capability would also provide enough cash flow to pay "sufficient dividends" to shareholders. The group's dividend policy is 40% of its net earnings.
It has allocated RM438 million for the opening of the 307 new stores under all three brands.