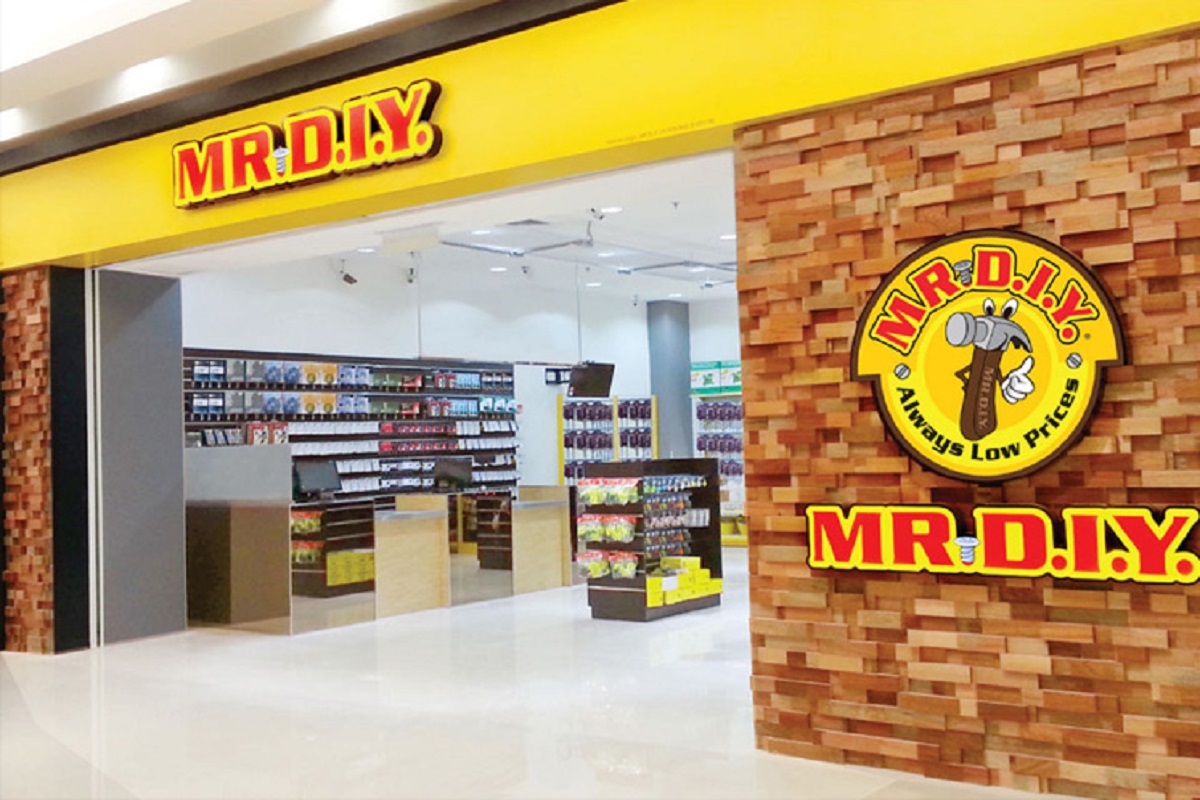 KUALA LUMPUR (Aug 5): MR DIY Group (M) Bhd's net profit jumped 44.14% in the second quarter ended June 30, 2021 (2QFY21) to RM82.13 million from RM56.98 million in the corresponding quarter last year, when the group's operations were impacted by the first movement control order (MCO).
However, the results were down 34.18% quarter-on-quarter from RM124.79 million in 1QFY21, as total transactions for the home improvement retailer fell 10.4% due to the FMCO imposed in June, its filing showed.
It declared an interim single tier dividend of RM37.66 million or 0.6 sen per share, to be paid on Sept 23. This brings its total payout for the year so far to 1.4 sen per share.
Quarterly revenue rose 47.06% to RM759.82 million from RM516.66 million, supported by contributions from new stores. This is as MR DIY and MR DOLLAR stores continued limited operations during the FMCO, while MR TOY stores had to close under the guidelines, said MR DIY.
In the first half of 2021 (1HFY21), MR DIY's net profit jumped 79.24% to RM206.92 million from RM115.44 million in the same period last year, as revenue for the period rose 55.13% to RM1.63 billion from RM1.05 billion.
Its gross profit margin declined 0.8 percentage points to 41.8% year-on-year in 1HFY21, which it said was mainly due to the impact of increased freight costs towards the end of 2020 and into 1QFY21.
In 1HFY21, MR DIY grew its station network by 13% or 93 stores to 827 stores, from 734 as of Dec 31, 2020. It aims to add another 82 stores across all three brands in 2HFY21, chief executive officer Adrian Ong said in a statement.
This raises the addition for the whole year to 175, and brings the number of total stores to 909.
"This quarter, we launched MR DIY Express, a new way of taking our modern retail store format to rural and smaller towns, making us more accessible to the grassroots," Ong said.
"The stores are typically smaller, can be set up quickly and cost-efficiently, making it possible for us to expand the concept quickly across the country."
He said MR DIY has also stepped up its community outreach activities and currently runs two types of broad-based programmes – those that are designed to alleviate the effects of the pandemic, and those that are community-based.
"We have run 31 such programmes so far in 2021, eight of which were related to helping those affected by the pandemic, while 23 were general community initiatives. We will continue to look for opportunities to keep our communities safe, help communities in need, and make a positive difference," he added.
Shares of MR DIY rose five sen or 1.5% to close at RM3.38 today, valuing the retailer group at RM21.21 billion. The stock has jumped 111% from its initial public offering price of RM1.60 since its debut on the Main Board of Bursa Malaysia in October 2020.