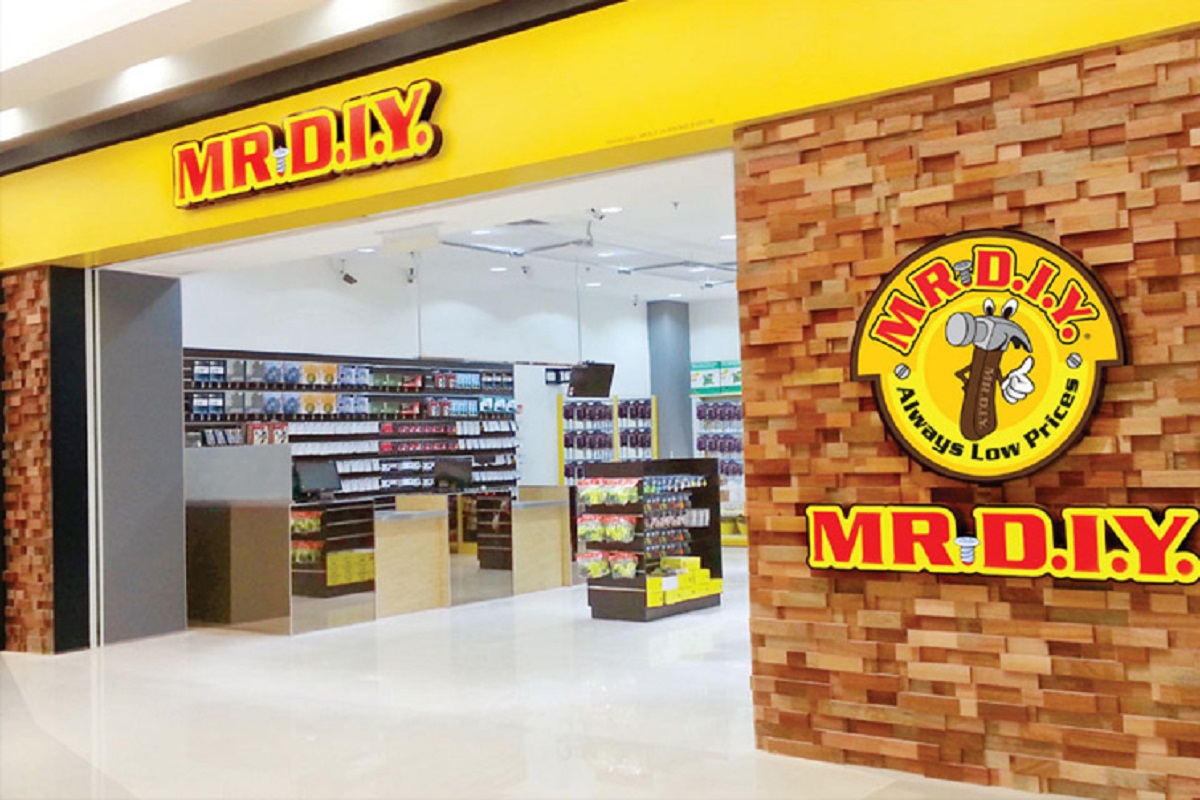 KUALA LUMPUR (May 26): Mr DIY Group (M) Bhd is set to be added as a constituent of the FBM KLCI, while Supermax Corp Bhd is likely to be dropped from the stock market barometer after just six months, said analysts.
CGS-CIMB analysts Ng Lee Fang and Nagulan Ravi said according to their assessment of market data as of Monday, Mr DIY has risen to the 20th position in terms of market capitalisation ranking, satisfying the rules for inclusion into the benchmark index.
"As such, our analysis suggests that it will be included in the upcoming KLCI review, replacing Supermax, the lowest-ranking market cap stock among the current 30 KLCI constituents as at the end of May 24," they said in a note.
FTSE Russell is due to announce the results of its upcoming semi-annual review of FTSE Bursa Malaysia Index Series on June 3.
The review will use the market capitalisation data at the close of trading on Monday (May 24) and all constituent changes in the review will take effect on June 21.
Supermax was brought into the FBM KLCI following the previous review in last December.
Kenanga Research analyst Koh Huat Soon also expects Supermax to be edged out from the KLCI for being the smallest market cap constituent, with Mr DIY coming in as the largest non-constituent.
"On the closing prices at cut-off date, Mr DIY at RM24 billion market cap was ranked 20th, qualifying it for inclusion into the FBM KLCI," he said in a note, adding that the stock has cleared the ranking threshold of 25th place as a condition for entry.
Because of Mr DIY's inclusion, he said the smallest KLCI incumbent, which happens to be Supermax, has to be dropped from the 30-member index.
Meanwhile, Sime Darby Bhd, another vulnerable component stock, does not appear to be removed from the list as there are no other non-constituents apart from Mr DIY that are close to the 25th rank threshold. The closest is Westports Holdings Bhd at 31st.
Based on Mr DIY's represented index shares of 1.95 billion at RM3.89 versus Supermax's 1.59 billion at RM4.49, Koh estimated that Mr DIY will be coming in at around 1.52% weight versus Supermax exiting at 1.43% weight.
Koh noted that with the latest expected changes, the rubber gloves sector is back to being represented by just two constituents — Top Glove Corp Bhd and Hartalega Holdings Bhd — making up an estimated 8.4% weight based on current prices, down from 9.9%.
This also makes space for the consumer sector's weight to rise from 1.7% to 3.2%, he added.
Koh also noted that Mr DIY's consensus earnings per share (EPS) for 2021 of 8.3 sen trails Supermax's estimated EPS of 113 sen.
Thus, he expects the estimated KLCI EPS for FY21 to be reduced by about 4.4% from 112.8 sen to 107.8 sen and for FY22 by 2% from 111.8 to 109.5 sen.
"Our target FBM KLCI of 1,710 remains for now pending final EPS adjustments after the conclusion of the 1Q21 earnings season next month," he said.
Separately, Koh said the updated Securities Commission Malaysia list of shariah approved stocks will be released after business closes on May 27, and he expects all 131 stocks under his coverage to remain status quo.
Mr DIY's share price closed two sen or 0.51% higher at RM3.91 today, valuing the group at RM24.54 billion.
Supermax, meanwhile, closed four sen or 0.89% lower at RM4.45, giving the group a market capitalisation of RM11.65 billion.
Lam Jian Wyn & S Kanagaraju