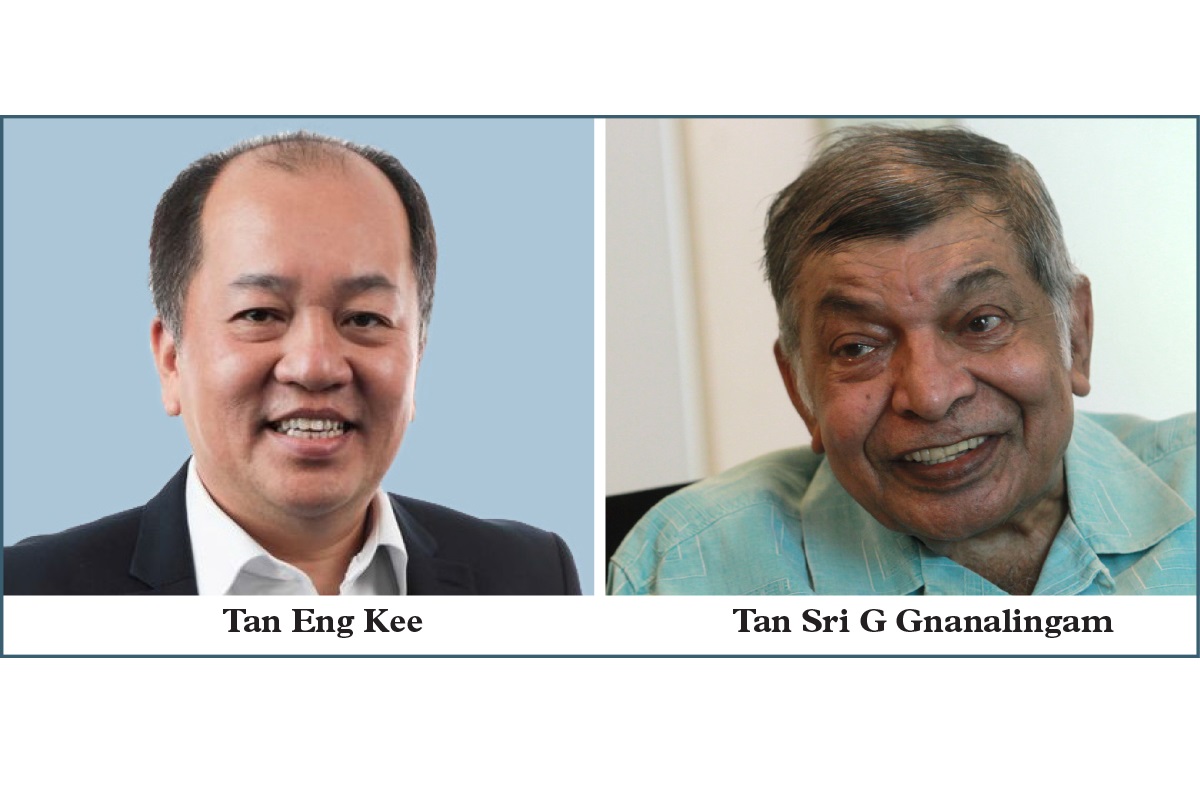 KUALA LUMPUR (April 7): The Tan brothers of MR DIY Group (M) Bhd — Tan Yu Yeh and Tan Yu Wei — together with Westports Holdings Bhd's Tan Sri G Gnanalingam are new entrants into Forbes' billionaires list this year.
Also new on the list is Greatech Technology Bhd co-founder and chief executive officer (CEO) Tan Eng Kee, with Forbes estimating his wealth to be US$1.1 billion (about RM4.54 billion). The Penang-based company is a maker of factory automation equipment. 
In Forbes' 35th annual world's billionaires list released last night, Forbes estimated Gnanalingam's net worth to be about US$1.7 billion. 
It also estimated MR DIY's Yu Yeh's net worth to be about US$1.8 billion and Yu Wei at about US$1.1 billion. 
Forbes noted that the brothers' wealth comes from their respective stakes in the home improvement retail chain. 
MR DIY, listed in October last year, has had the largest initial public offering (IPO) on Bursa Malaysia since 2017, with a market capitalisation of RM10 billion, raising approximately RM1.5 billion from both institutional and retail investors.
From a listing price of RM1.60 in October 2020 over five months ago, MR DIY was trading 168% higher at RM4.29 so far today.
Other Malaysians on Forbes' 2021 billionaires list include Hong Leong Group's Tan Sri Quek Leng Chan, with an estimated wealth of US$9.7 billion, Ananda Krishnan (US$5.8 billion), Tan Sri Teh Hong Piow (US$5.7 billion), Tan Sri Syed Mokhtar Albukhary (US$1.2 billion) and the glove guys — Hartalega Holdings Bhd chairman Kuan Kam Hon and family (US$3.9 billion) and Top Glove Corp Bhd's Tan Sri Dr Lim Wee Chai (US$3.5 billion). 
Malaysian Robert Kuok, is listed under Hong Kong, with an estimated net worth of US$12.6 billion this year.
Forbes' 35th annual world's billionaires list has 2,755 billionaires, including 493 newcomers — in which it noted is "unprecedented by any measure, especially in a year in which large economies around the world were hampered by the coronavirus pandemic". 
Altogether they are worth US$13.1 trillion, up from US$8 trillion in the 2020 list, Forbes added.
"This is a record-breaking year in multiple ways, with more newcomers than ever before and more billionaires globally," said wealth assistant managing editor Kerry A Dolan in a release.
Amazon's Bezos retains number one spot; Buffett not among top five for first time in over two decades
In the release, Forbes noted that outgoing Amazon CEO Jeff Bezos retains the top spot in this year's rankings for the fourth consecutive year, with an estimated net worth of US$177 billion. 
It also noted that Elon Musk (US$151 billion) rocketed into the number two spot, up from No. 31 in last year's rankings, while Bernard Arnault (US$150 billion) of LVMH remains in the third place, followed by Bill Gates (US$124 billion) and Facebook's Mark Zuckerberg (US$97 billion). 
Forbes also pointed out that this is the first year without Warren Buffett among the top five richest in more than two decades, with him in the sixth place on the list with an estimated net worth of US$96 billion. 
To view the full list, visit www.forbes.com/billionaires.