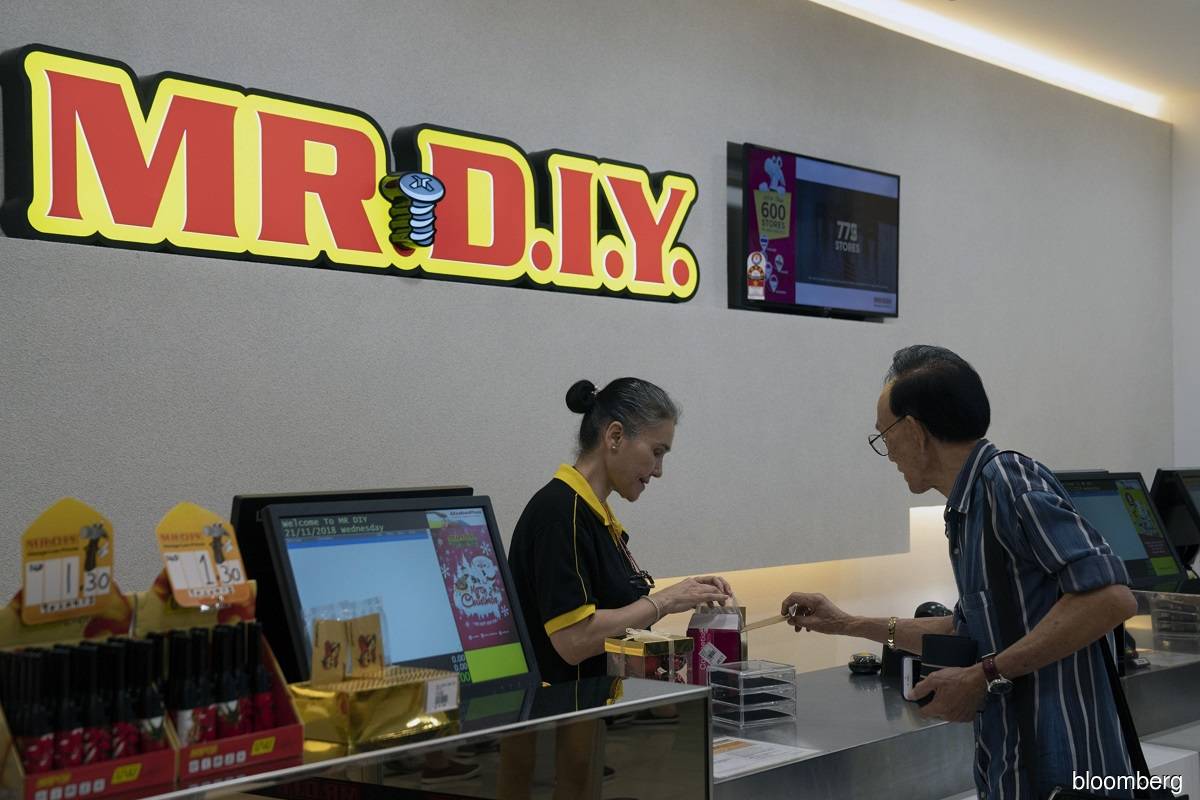 KUALA LUMPUR (Oct 6): Mr DIY Group (M) Bhd, which already owns 674 stores in Malaysia and Brunei, intends to have 900 stores across its brands by end-2021.
Speaking at a press conference following the launch of its prospectus for the initial public offering (IPO), its chief executive officer and non-independent executive director Adrian Ong said its same-store sale growth (SSSG) between 2017 and 2019 stands at 1.8% to 6.5%, noting that this would be a good guide of where things are for the group, which is best known for its home improvement stores.
"As you know, we are adding stores at a very fast pace. As of December 2019, [we have] 593 stores. We are adding 307 new stores approximately across all of our different brands," he said.
He noted that typically, Mr DIY brand stores have a capital investment (capex) of RM1.6 million per store, while its other brands require a capex per store of RM1.2 million.
According to its prospectus, Mr DIY's average capex per store excluding inventory stands at RM581,000 per store as of June 30, 2020.
Meanwhile, independent and non-executive chairman Datuk Azlam Shah Alias highlighted that Malaysia's home improvement market is expected to grow to RM12.5 billion by 2024, or 10.2% in compound annual growth from 2019 to 2024.
"We believe that our SSSG will consistently grow because of the potential growth in the market by 2024," he added.
Net profit for the financial year ended Dec 31, 2019 (FY19) stood at RM317.57 million, up 3% year-on-year (y-o-y) from RM308.33 million. As for annual revenue, it was up by 28.48% y-o-y at RM2.28 billion from RM1.77 billion.
Both its revenue and net profit have been growing since FY17, when it posted RM1.23 billion in revenue and RM210.08 million in net profit.
As of FY19, Mr DIY has an operating cash flow of about RM666 million.
While Ong declined to give specifics on which of its stores are the most profitable, he noted that the stores have been designed to recoup investments in two years.
"Across a number of previous vintages, we have been successfully building our business on that formula. In 2017 and 2018 stores, each of those years we have paid back our stores within that two-year payback period," Ong noted. In its prospectus, the retailer noted that it expects its new stores opened in FY19 to have a payback period of two years.
As of June 30, total borrowings stood at RM608.85 million, while gearing was at 1.34 times. Upon listing, its borrowings would decline to RM153.85 million and its gearing would decline to 0.22 times.
When queried over how the group managed to convince regulators to allow for its 15% public shareholding spread as supposed to the 25% usually mandated, Ong said that with its IPO market capitalisation of RM10 billion, price of RM1.60 per share and RM1.5 billion in proceeds that will be raised, it is a very liquid offering.
He noted that in other markets such as Singapore and Hong Kong, a listed company with a 15% public shareholding spread is not unusual.
Read also:
Mr DIY IPO to raise RM1.5b, including RM1.2b for promoters