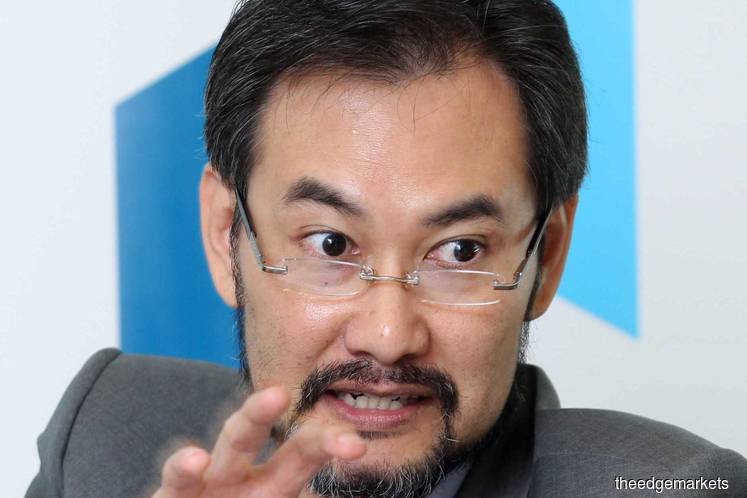 KUALA LUMPUR (Jan 23): Malaysia Petroleum Resources Corp Bhd (MPRC) said oil and gas (O&G) support service providers should not be "overexcited" about the recent rise in crude oil prices above US$70 a barrel. This is because prices of the commodity are still expected to be volatile.
MPRC, an agency reporting to the Prime Minister's Department, was established to develop the O&G services and equipment (OGSE) industry in Malaysia. MPRC president Datuk Shahrol Halmi said OGSE companies should continue keeping an eye on efficiency in order to address cost while protecting profit margin through implementation of new technologies or integrated solutions.
"The interest in O&G companies is [returning] quite a bit, especially after the Petronas Activity Outlook (2018-2020 report) came out, and after Petronas contract awards recently. [But] the key point to note here is that one swallow does not make a spring.
"The recent (crude oil) price blip, in our view, is very seasonal. It is still going to go up and down," Shahrol told reporters here today at the launch of the MPRC100 2016 report on Malaysian OGSE companies.
He said MPRC expects crude oil prices to be within the US$60 to US$70 a barrel range in 2018, against Petronas' US$50 to US$60 forecast.
Reuters reported that oil prices rose on Tuesday, lifted by healthy economic growth as well as the ongoing supply restraint by a group of exporters around OPEC and Russia. Spot Brent crude futures were at US$69.41 at 0409 GMT, up 38 US cents, or 0.55%, from their last close, not far off the Jan 15 three-year high of US$70.37 a barrel.