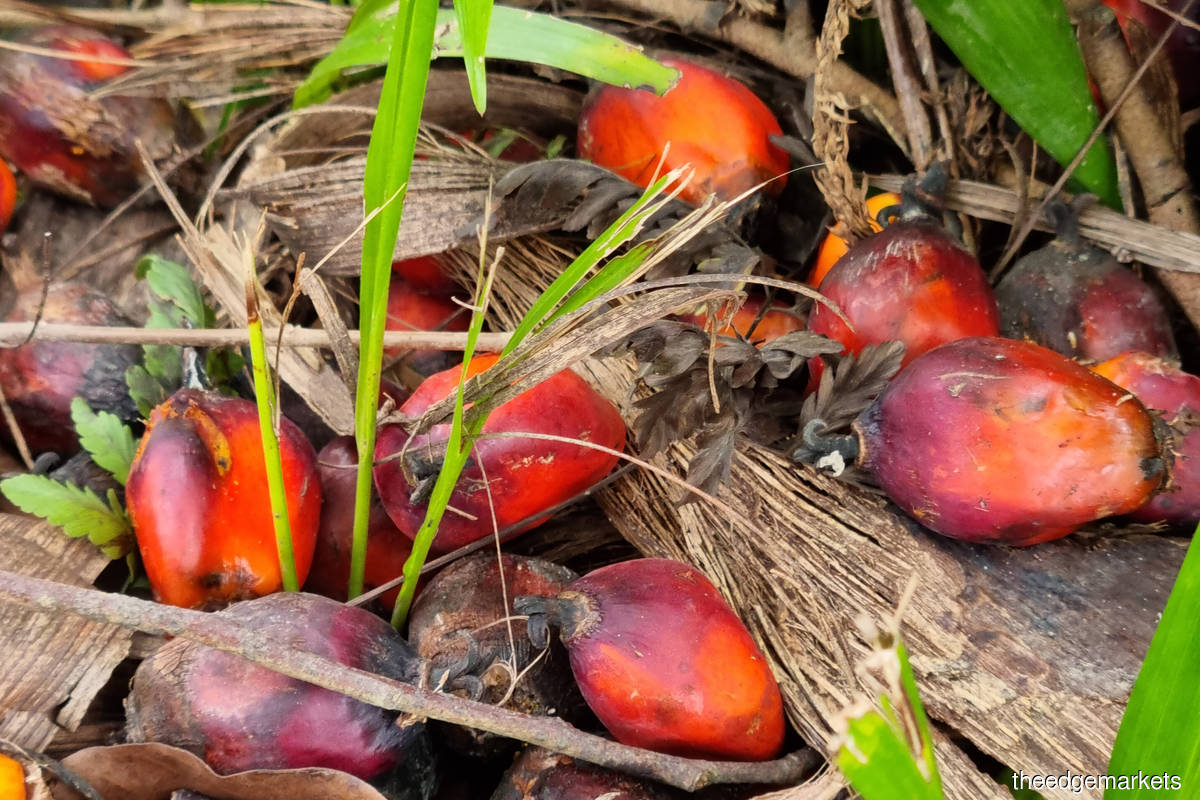 KUALA LUMPUR (Oct 22): There is a huge gap between oil and fat production and consumption as the global population reaches 9.7 billion by 2050, while the food market is expected to reach US$9.11 billion by 2025, hence putting a strain on food production, said the Malaysian Palm Oil Certification Council (MPOCC).
Chief executive officer Mohammad Hafezh Abdul Rahman said based on the current trend, growth in production could not match growth in consumption.
"Global palm oil production, for example, has not been able to match global consumption since 2019. Palm oil is integral in the global supply chain dynamics, so the way forward is to promote the use of certified sustainable palm oil (CSPO)," he said in a slide presentation during the Malaysian Palm Oil Council's (MPOC) Pointers on Price Trends online seminar.
He said the global sustainable palm oil market was valued at about US$16.3 billion in 2019 and is anticipated to grow with a healthy growth rate of over 9.17% over the forecast period of 2020-2026.
Explaining further, Mohammad Hafezh said that with the largest producers and consumers of palm oil located in Asia, regional trade of palm oil plays a key role in efforts to boost demand for sustainable palm oil.
"Growth in global demand for food, non-food and energy has increased tremendously, only halted by the current [Covid-19] pandemic, hence demand for palm oil, of which Malaysia is the world's second largest producer, will continue to grow in the future," he said.
Asia biggest consumer of palm oil
Mohammad Hafezh said Asia is the biggest consumer of palm oil, with over 66% of global palm oil consumption in 2018, and imported around 60% of palm oil in 2020.
It is used as cooking oil, in food industries and services as well as in non-food (biodiesel, detergents and cosmetics).
With a population of almost two billion, India emerged as the largest importer of palm oil and Malaysian palm oil in the world, importing around 7.5 million tonnes of palm oil in 2020, down from 10 million tonnes in 2019.
The country has established its own standards known as the Indian palm oil sustainability framework as it move towards sustainable production and trade of palm oil in collaboration with the Malaysian government.
Mohammad Hafezh added that India is the biggest palm oil buyer in the world and adoption of CSPO in the country will bring significant demand.
China, on the other hand, is the second largest importer of palm oil after India, importing 6.7 million tonnes of palm oil in 2020, down from 7.8 million tonnes in 2019.
Because of the pandemic, consumption in India and China fell slightly.
"The MPOCC and Malaysian Palm Oil Board (MPOB) are trying to engage with the local food agency to collaborate at a government-to-government level to get MSPO accepted in both India and China," he said.
However, despite adhering to most of the sustainability criteria, there will always be new criteria that will be demanded, he said.
Use MSPO as tool for CSPO trade
MSPO is yet to be globally accepted as a scheme that will be used for sustainable sourcing in the global palm oil supply chain and this is mainly due to a lack of awareness of the availability of MSPO.
"Industries are not actively seeking their partners to use MSPO as the tool for CSPO trade.
"In the end, who decides which scheme is good? If we have strong support from Malaysian sellers, convincing their partners to trade MSPO as CSPO, slowly but surely it will be accepted," he stressed.
Mohammad Hafezh opined that protectionism policies had been the key hindrance.
In the case of the European Union, there were no considerations to adopt MSPO despite the efforts made, and it will only discourage sustainability practices among suppliers and benefit countries that have no regards towards sustainable material, according to him.
Started in 2016, and made mandatory by January 2020, the nation achieved a total of 89.43% of certified land area from the total 5.87 million hectares.
Themed "Determining Price Direction Amidst Market Uncertainty", the week-long online seminar shared insights from experts into the markets for certified sustainable Malaysian palm oil and prospects for palm oil in Asian countries from 2022 onwards.