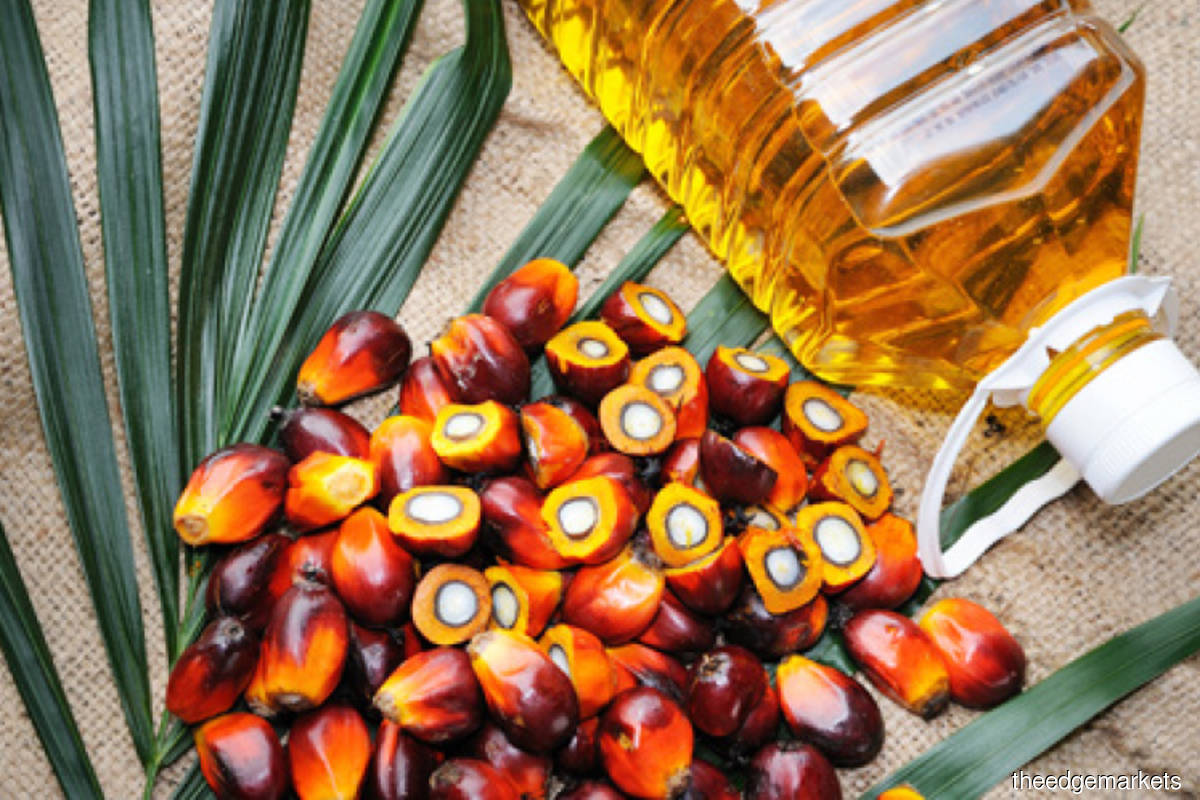 KUALA LUMPUR (April 12): Malaysia's crude palm oil (CPO) price breached RM4,270 per tonne on April 9, surpassing the all-time previous peak of RM4,247 per tonne recorded on March 15, 2021, said the Malaysian Palm Oil Board.
Director-general Dr Ahmad Parveez Ghulam Kadir said that among the factors contributing to this was the increase in exports and low stocks despite reports of production increase.
"Prices of other soft oils are also high and the CPO is expected to sustain above RM3,500 for two to three months.
"This is despite the increase in production as seen in March where it increased from 1.1 million tonnes to 1.4 million tonnes," he told Bernama today.
The MPOB, via its virtual Palm Oil Internet Seminar (POINTERS) on April 5, had anticipated palm oil exports to rise by 0.7% to 17.5 million tonnes in 2021, compared with 17.37 million tonnes in 2020.
The industrial regulator is hoping that this year would bring brighter prospects for the Malaysian palm oil industry with all the key indicators projected to show better performance.
Singapore-based Palm Oil Analytics owner and co-founder Dr Sathia Varqa, meanwhile, opined that as production rises in April, the CPO prices will ease from the current high and remain elevated.
He said that palm oil production in Malaysia is expected to rise by 2% to 19.5 million tonnes, while exports are expected to grow by 3% to 17.7 million tonnes in 2021.
"(CPO) Price should be lower in the second half of 2021, forecast to decline to RM3,300 a tonne from June onwards," he said during the POINTERS event.
Meanwhile, MPOB released its monthly palm oil data today, whereby CPO stocks continued to show an increasing trend in March 2021, growing 12.37% to 742,742 tonnes from 660,987 tonnes in February 2021.
Processed palm oil stocks also improved 9.02% month-on-month to 703,228 tonnes, from 645,035 tonnes, it said.
Overall, total palm oil stocks rose 10.72% 1.45 million tonnes from 1.31 million tonnes previously.
At today's close, the palm oil plantation index on Bursa Malaysia fell 23.61 points to 6960.02 on profit-taking with big companies like IOI Corp slipping 0.48% to RM4.18, KLK dropping 0.35% to RM22.50 and Sime Darby Plantation sliding 0.66% to RM4.53.