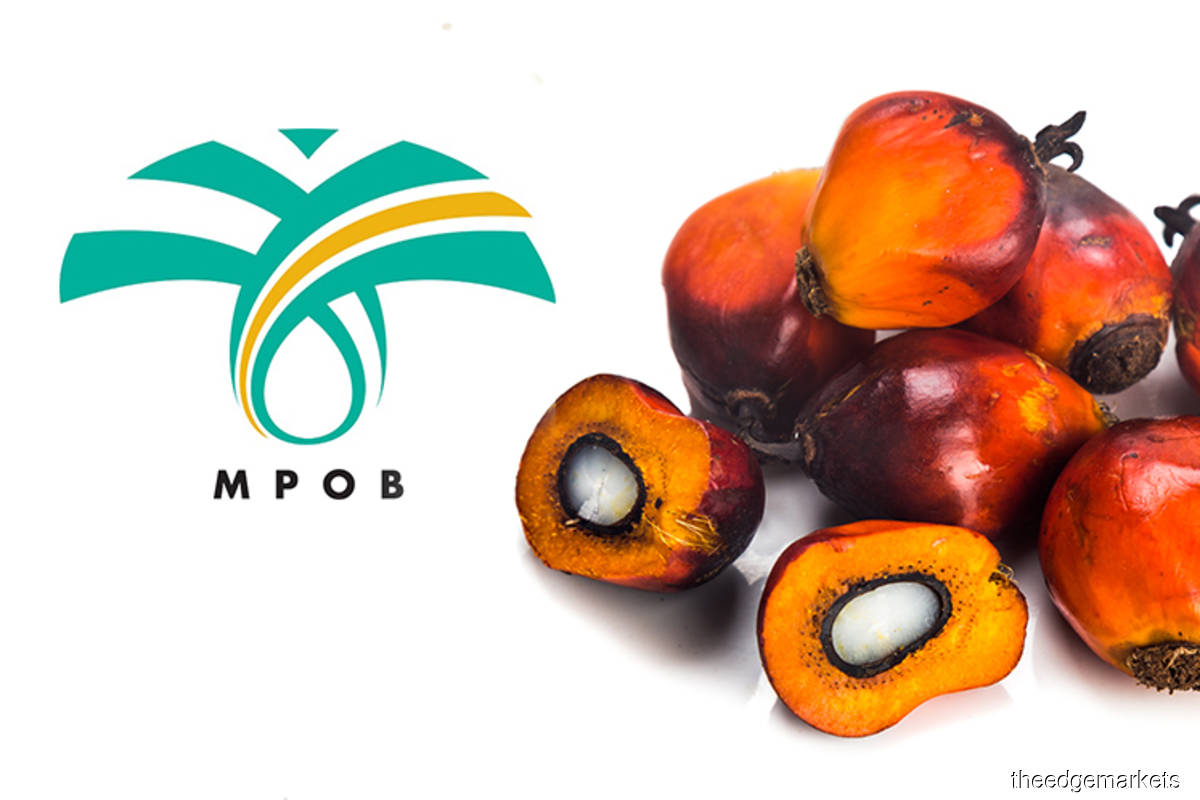 KUALA LUMPUR (Sept 7): Crude palm oil (CPO) prices are expected to be stable at above RM4,000 per tonne in the third quarter of 2021 (3Q21) before weakening in 4Q21 due to the expected recovery in production.
According to Malaysian Palm Oil Board (MPOB) director-general Dr Ahmad Parveez Ghulam Kadir, improvements in production and exports are expected to be sustained in the following year, supported by positive developments in the Covid-19 situation, better prospects for global oils and fats, as well as favourable trade policies in competing and importing countries. 
"Meanwhile, palm oil prices in 2021 are expected to average at RM4,000 per tonne, an increase of 49% compared to RM2,685 per tonne in 2020, due to expected lower CPO production," he said during the World Palm Virtual Expo and Conference 2021 today.
As for CPO production in 2021, he said local production is forecast to be around 18 million tonnes, lower than in 2020, partly caused by limited labour supply arising from the national border closure and less availability of fresh fruit bunches (FFB).
"Production growth in the second half of 2021 (2H21) is expected to be lower than in 2H20 due to expected lower FFB production and a slight decrease in matured area," he said.
On palm oil stocks, he said local closing stocks for this year are expected to increase to 1.7 million tonnes compared with 1.27 million tonnes in December 2020, mainly attributed to expected higher CPO production in November and December 2021 compared to the previous year. 
"Nevertheless, the stocks are expected to remain tight in view of low vegetable oil stocks in major importing countries, which encourage palm oil demand," he pointed out.
On exports, Ahmad Parveez said total exports in 2021 would likely decline by 6.3% year-on-year (y-o-y) to 16.3 million tonnes due to tight supply availability and a decline in production, although palm oil demand is expected to be stronger this year. 
However, he noted that palm oil exports to India surged by more than twofold in the period from January to July this year to 1.8 million tonnes from 850,000 million tonnes a year earlier, partly attributed to higher Indonesian palm oil export tariffs.
"In regard to the European Union (EU), exports declined by 18.1% to 970,000 tonnes due to the implementation of the Renewable Energy Directive (RED II) for biodiesel usage," he explained.
He said the border closure, which limits the mobility of people across borders, had worsened the labour shortage issue in the palm oil sector, which saw total labour shrinking by 6.6% between April 2020 and June 2021. 
"The shortage of labour caused FFB production during the period to reduce by 3.8%," he added. 
Read also:
Post-pandemic outlook for palm oil industry remains bright — CPOPC
EU's indirect land use change approach to palm oil flawed — CPOPC