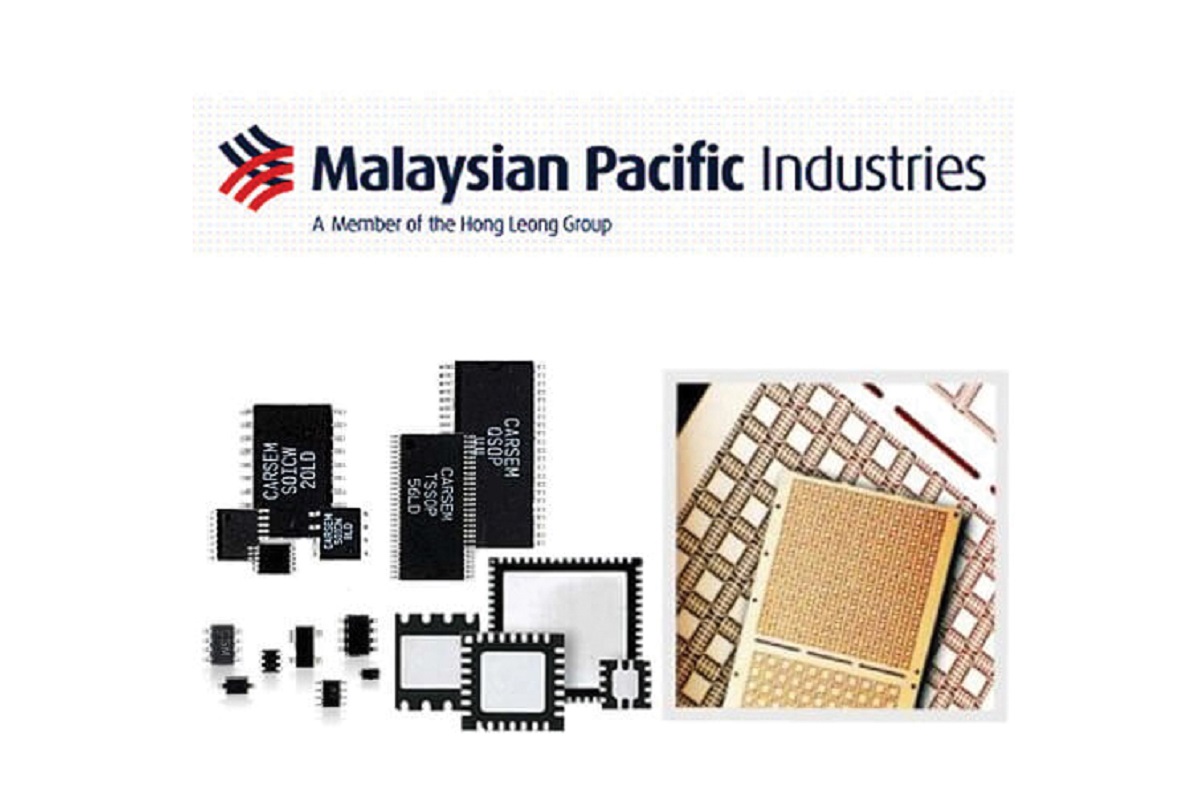 KUALA LUMPUR (Sept 7): The market capitalisation of Malaysian Pacific Industries Bhd (MPI) is inching closer to the RM10 billion mark, as the stock continues its upward climb.
The stock, which rose as much as 30 sen to a record high of RM46.80 this morning, settled at RM46.68 — up 18 sen from yesterday's close — after 70,500 shares were done, giving it a market capitalisation of RM9.8 billion. The stock has surged 83% to date from RM25.50 earlier this year.
The semiconductor maker's financial results, announced in end-August, have boosted its investment prospects amid the impact of Covid-19-driven movement restrictions.
It made a net profit of RM75.1 million for the fourth quarter ended June 30, 2021, up 53.13% from RM49.05 million a year prior, underpinned by revenue of RM537.3 million, up 32.5% from RM405.45 million last year.
It told Bursa Malaysia that its improved performance was mainly due to higher revenue across all segments and effective cost management. Quarterly revenue expanded 32.53% to RM537.34 million from RM405.45 million a year ago, on the back of its Asia, US and Europe segments growing by 25%, 30% and 60% respectively against the corresponding quarter last year.
For the full FY21, MPI said its net profit climbed to RM271.8 million from RM152.9 million, while revenue was higher at RM1.99 billion versus RM1.56 billion earlier.
In a note today, TA Securities analyst Wilson Loo said global semiconductor sales trended higher in July, as it grew 2.1% month-on-month and 29% year-on-year (y-o-y) to US$45.4 billion, marking 18 consecutive months of y-o-y growth.
"According to the Semiconductor Industry Association, sustained robust growth in the latest month was underpinned by all major regional markets and semiconductor product categories as production and shipments reached new highs in recent months to cater to continued strong demand," he said.
On a year-to-date basis, he pointed out, sales are up 24.7% y-o-y to US$302 billion, and is thus well on track to climb towards the World Semiconductor Trade Statistics organisation's forecast for global semiconductor sales to reach a record high of US$527.2 billion in 2021.
Loo maintained his "overweight" call on the semiconductor sector, premised on the robust demand for chips.
"This is underpinned by the ongoing acceleration in digitalisation amid the Covid-19 pandemic, as well as the proliferation of emerging technologies like 5G, artificial intelligence, cloud computing, Internet of Things and robotics," he said, ascribing "buy" calls to all semiconductor companies under TA Securities' portfolio including Inari Amertron Bhd with a target price (TP) of RM4.25, Unisem Group Bhd (TP: RM11.80), MPI (TP: RM60.80) and Elsoft Research Bhd (TP: RM1.25).
"We continue to favour outsourced assembly and test providers, namely Inari, Unisem, and MPI, for their strong sales pipeline and earnings growth prospects, backed by their expansion plans.
"As for automated test equipment (ATE) provider Elsoft, we like the group for its improving order book, driven by the growing acceptance of its newer series of ATEs, particularly its flagship testers for lighting in smart devices and automotive," said Loo, citing the prolonged pandemic's impact on economic growth and sentiment, a heightened trade war, weaker-than-expected sales, as well as the weakening of the greenback against the ringgit as key downside risks.
Lam Jian Wyn & Tan Choe Choe