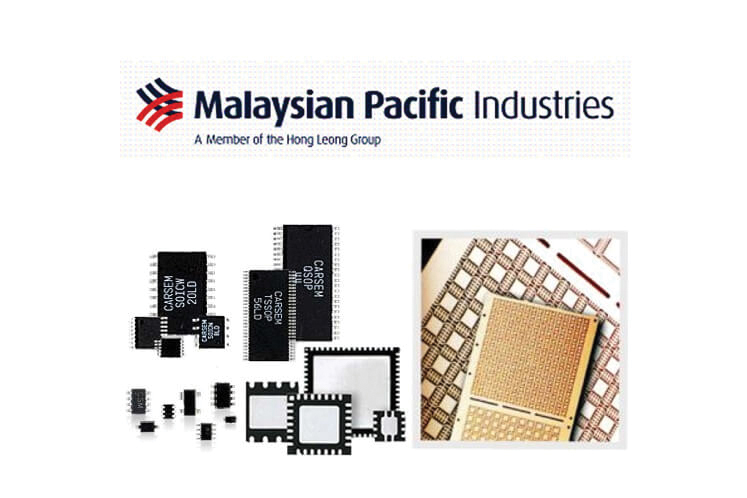 KUALA LUMPUR (Feb 26): Semiconductor manufacturer Malaysian Pacific Industries Bhd (MPI) reported a net profit of RM45.1 million in its second quarter ended Dec 31, 2019 (2QFY20) 15% higher than RM39.23 million in the year-ago quarter.
Revenue for the quarter under review grew 3.9% to RM413.76 million from RM398.16 million in the corresponding quarter a year ago, mostly owing to higher contribution from its Asia segment, which mitigated falls at its US and Europe segments.
MPI's first-half (1HFY20) net profit amounted to RM81.89 million, relatively unchanged from RM81.5 million in the same period a year ago, although revenue was 3.6% lower at RM782.86 million versus RM811.92 million before, impacted by the US-China trade war.
The group said its cost savings arising from effective cost controls partially mitigated the lower revenue.
MPI anticipates the operating environment to remain challenging for its financial year ending June, in view of uncertainties in the global economy and the impact of the Covid-19 outbreak.
The group, which is controlled by tycoon Tan Sri Quek Leng Chan, said it will continue to improve its operational efficiencies with more automation and digitalisation, and enhance product development to strengthen its position in chosen sectors.
MPI shares were 14 sen or 1.23% lower at RM11.20 apiece at today's close. The stock has come down 13% from its January peak of RM12.90 to now value the group at RM2.23 billion.