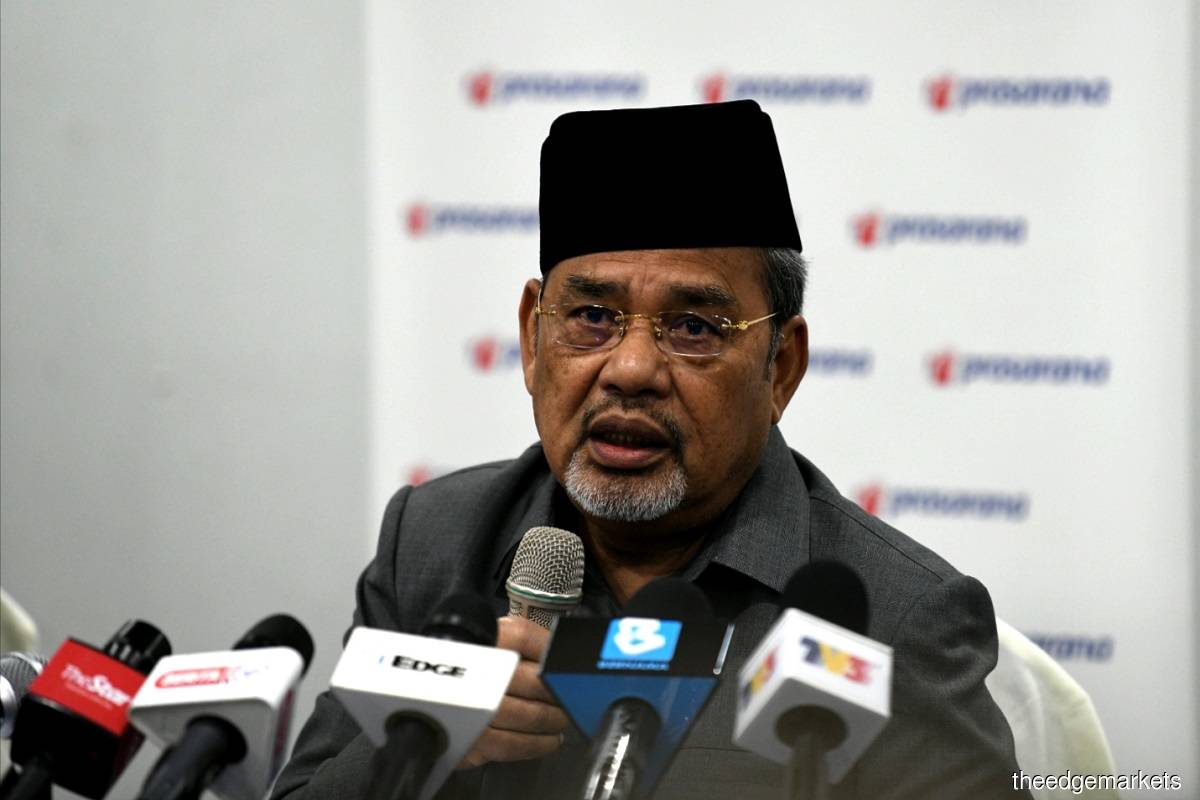 KUALA LUMPUR (Jan 20): Pasir Salak Member of Parliament  Datuk Seri Tajuddin Abdul Rahman was confirmed positive for Covid-19 today.
A posting uploaded by the administrator on his official Facebook site said Tajuddin, who is also Prasarana Malaysia Bhd chairman, got the result after undergoing screening yesterday.
"Tajuddin apologises over any inconvenience caused and thanks all parties praying for his wellbeing. Those who had close contact with him are advised to undergo Covid-19 screening," said the brief posting.
Tajuddin joins Padang Rengas MP Datuk Seri Mohamed Nazri Abdul Aziz, who was confirmed positive for Covid-19 yesterday. The duo were seen sitting side by side at a press conference here on Jan 12.
National Unity Minister Datuk Halimah Mohamed Sadique was also confirmed positive for Covid-19 yesterday.
Prior to this, Minister in the Prime Minister's Department (Economy) Datuk Seri Mustapa Mohamed; Women, Family and Community Development Minister Datuk Seri Rina Mohd Harun; and Deputy Communications and Multimedia Minister Datuk Zahidi Zainul Abidin had also tested positive for Covid-19.
Meanwhile, Prasarana in a statement here said its staff who were Category B close contacts of Tajuddin (immediate contacts) had been instructed to undergo Covid-19 swab tests today.
It said staff coming under Category C (close contacts of staff in Category B) had been asked to self-quarantine at their homes for 10 days or until their contacts in Category B were found to be negative.
"Datuk Seri Tajuddin entered the office on Monday morning (Jan 18) for a meeting with several senior officers.
"He had also attended a meeting yesterday morning but went straight to the hospital after finding out that Datuk Seri Nazri Aziz was positive for Covid-19," the statement said
It added that following that development (Tajuddin finding out Mohamed Nazri had tested positive for Covid-19), Kumpulan Prasarana's corporate headquarters at Menara UOA, Bangsar here underwent deep decontamination and sanitisation on Monday afternoon.
Another round of deep decontamination and sanitisation would be undertaken today following this latest development (Tajuddin also testing positive for Covid-19), it said.
Prasarana also informed that its operations would proceed as normal but with strict adherence to the stipulated SOPs, whereby on 30% of the management staff would be allowed to be present at the office while the other management staff had been instructed to work from home until the current Movement Control Order (MCO) ends.