This article first appeared in The Edge Malaysia Weekly, on February 1, 2021 - February 07, 2021.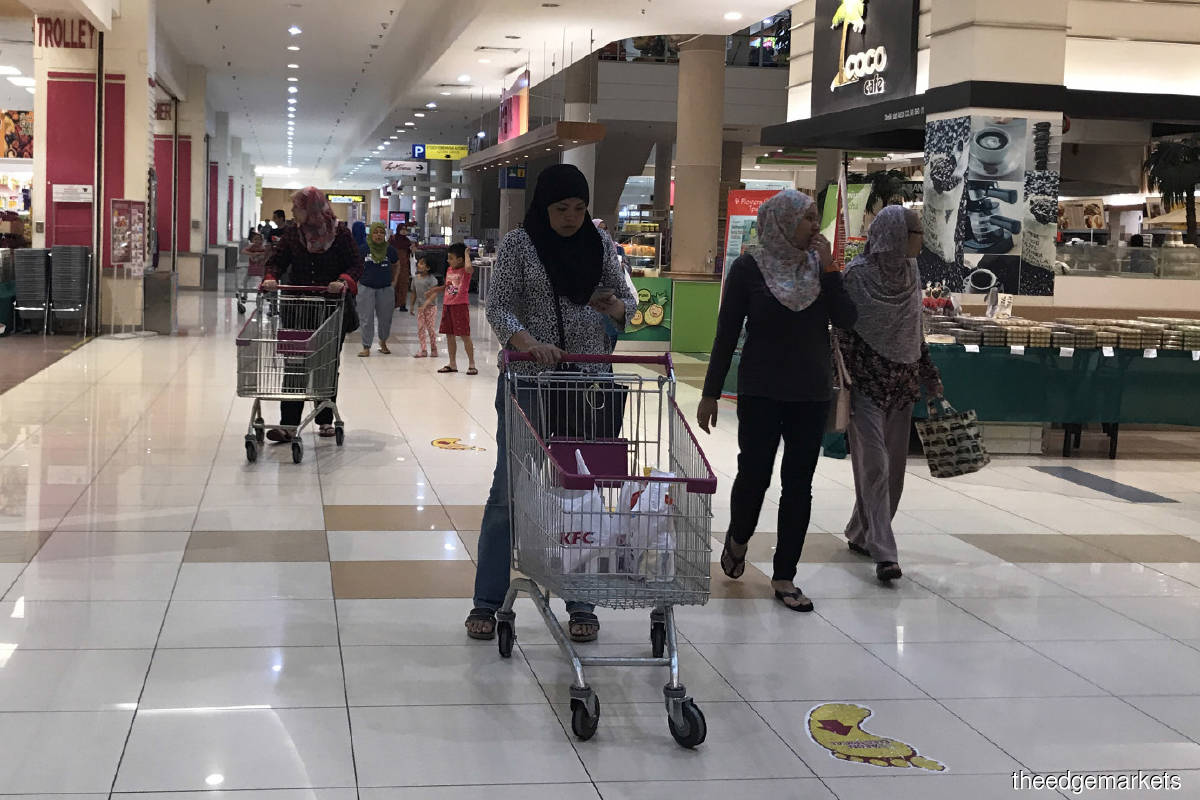 AFTER facing lockdowns for the major part of last year, economies and businesses across most sectors are now better prepared for the challenges wrought by the Covid-19 pandemic. The trends and market reactions seen in the second to fourth quarters of last year can be a helpful guide to what to anticipate for the rest of this year.
Economists point out that, for many major advanced and emerging economies that eased Covid-19 containment measures, the resumption in production and trade activity led to an improvement in labour market conditions and, consequently, private sector expenditure.
In its latest quarterly bulletin for 3Q2020, Bank Negara Malaysia observes that, in the US, private consumption rebounded, following a quicker-than-expected recovery in labour market conditions, while economic activity improved in the eurozone, driven by a rebound in manufacturing production and exports. China saw positive growth, thanks to industrial activity and government support in the form of public investment.
In Malaysia, the number of daily Covid-19 cases remains stubbornly high, which may lead to another extension of the Movement Control Order (MCO) 2.0.
Now, during lockdown, the streets are quieter than usual and the usual workweek buzz of patrons is absent in shops in vibrant townships such as Bangsar, SS2 in Petaling Jaya or even Cheras.
"Customers are slowly trickling in to buy ingredients for their Chinese New Year meals and hampers, but the patronage we see today is a far cry from that in previous years," says a retailer in a shop selling bak kwa (pork jerky) in SS2.
Many shops in usually bustling malls such as 1Utama Shopping Centre and IPC Shopping Centre in Petaling Jaya are temporarily closed.
"It is a sad sight to behold just before the Chinese New Year. The few shops that are open have little business activity, while festive music is blasting out onto empty walkways. I don't have the mood to spend this year but sometimes I buy something from the shops because I feel really bad for the owners," says Amanda Lee, a regional manager of a retail company.
UOB Malaysia senior economist Julia Goh tells The Edge that, although the economic impact from MCO 2.0 is less severe than it was during the nation's first lockdown from March 18 to May 3, 2020, an extension of the ongoing MCO 2.0 or tightened measures would weigh on private consumption and the upcoming seasonal Lunar New Year spending.
"This is against a backdrop of a continuing, elevated unemployment rate. We are cautious, as downside risks have materialised, lending to our recent downgrading of 2021 gross domestic product growth to 5% from 6% previously," she says.
Continuing contraction of consumer spending
For a gauge of private consumption in 1Q2021, Bank Negara's notes point out that private consumption in 3Q2020 recovered significantly from the trough in the second quarter to record a smaller contraction of 2.1% from 18.5% in 2Q. Household spending improved with a further loosening of movement restrictions, while wage earners saw a recovery in income amid the resumption of economic activities. The improvement in spending was reflected in the uptrend across most retail and financing data during the quarter.
While labour market conditions gradually improved, private sector wage growth recorded a smaller decline of 2.6% from 5.6% earlier.
"However, employers remained cautious in raising wages, owing to continued economic uncertainties. This was despite wages for the private services sector registering a smaller contraction of 2.5% from 6.4% earlier, driven by the tourism-related services sub-sectors, such as wholesale and retail trade," Bank Negara observes.
With employment prospects still looking drab despite a slight easing in the third quarter last year, the Malaysian Institute of Economic Research's (MIER) Consumer Sentiments Index (CSI) similarly indicates consumers' continuing concern over their economic well-being.
The latest CSI of 91.5 for 3Q2020, which changed little from the prior quarter's 90.1 and remains below the 100-point optimism threshold, is a window into the minds of consumers.
In all likelihood, purse strings will continue to be tightened in January and February as Malaysia rides out MCO 2.0 and faces the likelihood of the extension of containment measures.
"For those who have lost jobs or suffered lower wages, it would mean running down savings and exhausting resources for up to a year, which leaves them with much less to spend today," Goh adds.
The government's Permai stimulus package — its fifth since the outbreak of the pandemic — entails a RM15 billion allocation spread across 22 initiatives in multiple sectors to fight the pandemic, ensure the well-being of the people and support business continuity during the MCO period.
The initiatives include a six-month rebate of two sen/kWh for Tenaga account holders, an extension of tax exemptions for purchases of computers, handphones and tablets worth less than RM2,500 until Dec 31, 2021, the Wage Subsidy 3.0 programme, as well as one-off provisions of RM500 and RM300 for healthcare personnel and other frontliners respectively.
Even with the ongoing fiscal and monetary support, UOB's Goh says there is a sense of pandemic fatigue that weighs on sentiment as the world marks the coronavirus' first anniversary.
CGS-CIMB head of research Ivy Ng concurs, adding that the bank-backed research house does not expect the Permai package to boost overall consumer spending in the near term, as consumers will remain cautious.
Retail, F&B subsectors
"The food and beverage sector is likely to suffer the most without the usual festive spend and traffic of dine-in customers. Higher consumer demand for staples due to restricted movements will be offset by lower demand from hotel, restaurant and café-based clients," CGS-CIMB's Ng says.
In its Malaysian Economic Statistics Review Report released last week, Department of Statistics Malaysia chief statistician Datuk Seri Dr Mohd Uzir Mahidin says the economy is expected to maintain its pace of recovery on the basis that the Leading Index (LI) for November 2020 (109.1 points) rose 7.1% from November 2019 versus 6.3% in the previous month.
The monthly change in LI also recorded a growth of 0.4% in November 2020 compared with -0.7% in the previous month.
Meanwhile, the sales value of wholesale and retail trade in November 2020 declined 1.2% year on year to RM110.4 billion.
The report attributed the adverse growth to retail trade, which contracted 2.3% y-o-y to RM44.8 billion. Similarly, wholesale trade recorded a decrease of RM0.4 billion, or -0.7% y-o-y, to RM52.8 billion.
On the other hand, motor vehicles sales continued to record positive growth in November 2020 with an increase of RM0.1 billion, or 1.2%, to RM12.8 billion.
Mohd Uzir says despite the rise in LI, the reintroduction of the MCO to strike a balance between health and economy will lead to uncertainties and ramifications, especially in terms of recovery momentum. He adds that the sales value of November's wholesale and retail trade is an indication of the repercussions from the implementation of different phases of the MCO throughout 2020.
Nevertheless, there is light at the end of the tunnel.
"On a positive note, a key differentiator this time around is the hope of what vaccines can bring — normalcy, recovery and growth, which was absent at the height of last year's MCO. But the effects of a vaccine may take time and be quite unpredictable.
"Economic conditions are projected to pick up from 2Q. Much will depend on the pace of global recovery, the vaccination plan and course of the pandemic," says UOB's Goh.
Long-term prospects of consumer stocks still intact
Chinese New Year festivities typically push up the sales of consumer goods companies. Among those that would benefit from such seasonal festivities are breweries, confectioneries and other food and beverage manufacturers.
This year, however, breweries are expected to be negatively affected by the reimplementation of the Movement Control Order or MCO 2.0, which started on Jan 13 in Malaysia, particularly in terms of lower malt liquor market (MLM) volumes, CGS-CIMB analyst Walter Aw says in a Jan 19 report.
Carlsberg Brewery (M) Bhd currently has an estimated 40% share of the country's MLM with its key brand Carlsberg, as well as Kronenbourg 1664, Asahi and Connors. Competitor Heineken Malaysia Bhd — whose key brands include Heineken, Tiger and Guinness — has the other 60% market share.
"We estimate that each fortnight of MCO will negatively impact our FY2021F EPS (earnings per share) forecasts for Carlsberg and Heineken by 3.2% and 5.9% respectively," says Aw, who has a "hold" call on both Carlsberg and Heineken, with target prices of RM23 and RM22.40 respectively.
Carlsberg and Heineken closed at RM21.58 and RM22.70 respectively last Wednesday.
"We expect brewers to be negatively affected by the implementation of a stricter MCO in Malaysia, particularly in terms of lower MLM volumes," he adds.
Aw points out that although breweries are allowed to continue manufacturing during the MCO, the stricter measures implemented during the period should lead to lower MLM sales, particularly for on-trade MLM sales in states under the MCO, which will be affected by the dining-in ban at food outlets. This includes outlets that retail alcohol.
"In addition, we believe that off-trade MLM sales will also be negatively affected by the ban on social activities involving gatherings in states placed under MCO and Conditional MCO. Each fortnight of MCO will lower [our] FY2021 forecast EPS by 3.2% to 5.9%," he says.
For the first nine months ended Sept 30, 2020 (9MFY2020), Carlsberg's net profit fell 44% to RM124.2 million from RM222 million in the previous corresponding period. Revenue came in at RM1.3 billion, 22.6% lower than the RM1.68 billion a year earlier.
Carlsberg's net profit for 2QFY2020 — which saw the worst of the movement restrictions last year — plunged 87% year on year (y-o-y) to RM10.6 million from RM65 million and 85% quarter on quarter from 1QFY2020. A similar trend may be anticipated for 1QFY2021 due to the MCO 2.0. This is compounded by the high-base effect of its 1QFY2020 results, which was only affected by the MCO for about two weeks.
Aw says Carlsberg will be less impacted than Heineken as 26.7% of its revenue for 9MFY2020 was derived from its operations in Singapore, whereas the bulk of Heineken's revenue was derived locally.
Heineken saw its 9MFY2020 net profit fall 54.7% y-o-y to RM100 million while revenue declined 14% to RM1.2 billion. For 2QFY2020, it made a net loss of RM18.1 million — a stark contrast from its net profit of RM56.9 million in 1QFY2020 and RM65.7 million in 2QFY2019.
"Despite the expected near-term weakness in MLM volumes, we believe the long-term demand for beer will remain inelastic in Malaysia. This is backed by its attractiveness in terms of better affordability among consumers due to its lower price points versus other premium alcohol products such as wines or spirits. Also, beers are more widely available as they are sold in more off-trade and on-trade locations such as coffee shops and food courts," says Aw.
Beverage maker Power Root Bhd is another consumer company to look out for as it is expected to cater for demand and ride out the recovery phase of the pandemic well, according to RHB Research.
It should be noted that Power Root's 2QFY2021 export sales slumped 31% y-o-y following a sharp hike in Saudi Arabia's value-added tax (VAT) rate in July last year, not long after the implementation of a sugar tax in the UAE. This compounded the effects of the pandemic, decelerating consumption considerably in the Middle East and North Africa, which accounted for circa 40% of its total sales in 1HFY2021.
"That said, we believe full normalisation should take place in FY2022, following an expected broad-based recovery in the global economy post-pandemic," the bank-backed research house opines.
It points out that consumption trends in the local market have normalised, following the restart of economic activities. "As such, management resumed advertising and promotional initiatives in 3QFY2021 to raise awareness of its new products and to spur consumer spending. However, the second round of the MCO implemented on Jan 12 could present a downside risk if it is extended beyond the Lunar New Year," it says.
RHB Research has a "buy" call on Power Root with a target price of RM2.38, giving its share price an upside of 38% from last Wednesday's close of RM1.72.
"While we expect the subdued earnings trend to persist in the next one to two quarters, we believe Power Root is a good proxy to capitalise on a post-pandemic global demand recovery. This is in view of its established brand names in both the domestic and export markets, as well as its quality product offerings. Company fundamentals remain solid with a sturdy balance sheet, paving the way for generous dividend payouts — the stock is expected to offer yields of 5% to 6% over the next two years," says the research house.
It adds that downside risks include failure in vaccination programmes and a prolonged Covid-19 pandemic.