Click / Tap image to enlarge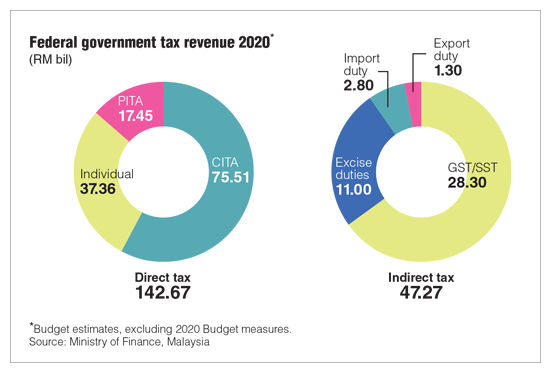 Click / Tap image to enlarge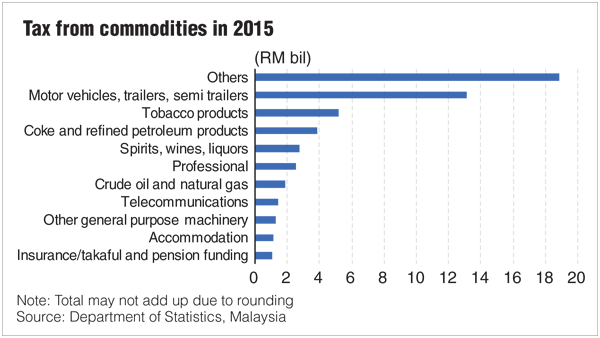 KUALA LUMPUR (Oct 11): Few may know that the motor vehicles, trailers and semi-trailers sector is a major contributor to the government's tax revenue.
The sector generated RM13.16 billion tax revenue in 2015, which was 24.9% of the government's total tax collection of RM52.9 billion from commodity.
Total tax collected (on commodity) had been on rising trend between 2005 and 2015. The government collected RM29.9 billion in 2005, RM32.6 billion in 2010 and RM52.9 billion in 2015, according to the Ministry of Finance's Economic Report 2019/20.
Motor vehicles, trailers and semi-trailers continued to be the main contributor to tax collection, with a five-year compound annual growth rate of 2.5% accounting for a 24.9% share in 2015, followed by tobacco products at RM5.17 billion (10.3% growth; 9.8% share).
Other commodities contributing to tax collection include coke and petroleum products at RM3.81 billion (-6.7%; 7.2%); spirits, wines, and liquors at RM2.73 billion (13.7%; 5.2%); and professional at RM2.50 billion (25.6%; 4.7%).
Crude oil and natural gas contributed RM1.81 billion or a share of 3.4%; while telecommunications contributed RM1.43 billion (2.7%).
Notably, coke and refined petroleum products and telecommunications, which were ranked second and fourth in 2010, declined to third and seventh position in 2015, respectively.