This article first appeared in The Edge Financial Daily, on September 12, 2018.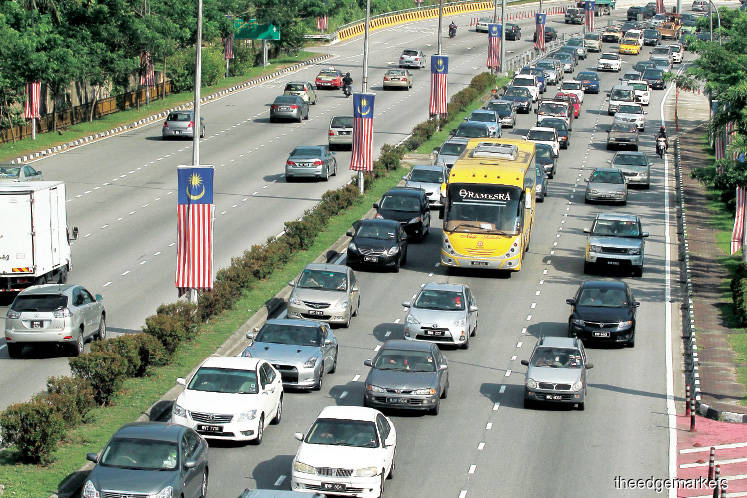 KUALA LUMPUR: Motor insurance and takaful players have welcomed the government's intention to design a rewarding system to incentivise prudent drivers.
The General Insurance Association of Malaysia (PIAM) acknowledged that such a system may affect insurers' gross earned premium over the short term, but industry players would eventually benefit from lower insurance claims.
"The implementation of a 'safe driver discount' for motor insurance will reduce [or] affect insurers' gross earned premium in the short term," said PIAM chief executive officer Mark Lim.
"However, once the desired outcome of encouraging good and responsible driving behaviour is achieved, there will be an overall reduction in motor claims, which will benefit the insurance companies. This will create a win-win situation for both the motorists and the insurance industry," Lim told The Edge Financial Daily.
He said between January and June, the total motor insurance claims incurred by the industry amounted to RM 2.71 billion. This means motor insurers paid out a staggering RM14.8 million per day in property damage, bodily injury and vehicle theft.
Last week, Transport Minister Anthony Loke said the ministry was considering a merit system to reward prudent drivers with discounts on vehicle insurance, and hoped to implement the system next year. He said discussion with PIAM on the matter would be initiated immediately.
Lim said PIAM met with Loke and senior ministry officials in July to discuss collaboration on road safety initiatives.
"There are definitely further dialogues in the pipeline. We are strongly encouraged by the minister's keen interest in reducing road accidents," he said.
Lim said in line with the phased liberalisation of the motor insurance tariff, which started in 2016, the general insurance market in Malaysia is being opened up to allow a more equitable approach on the pricing of motor insurance premiums.
"The principle is that a good risk should be rewarded and incentivised while a bad risk should be recognised. This means that a good driver should pay lesser premium compared to another driver who is more likely to be involved in road accidents," he said.
Citing transport ministry statistics, Lim said Malaysia has one of the highest accident and fatality rates in the region.
According to the statistics, 533,875 accidents were recorded in 2017, which was an increase of 2.4% from 521,466 accidents in 2016 and 9% from 489,606 accidents in 2015. Meanwhile, fatalities stood at 6,740 in 2017.
"Giving safe drivers a discount on their motor insurance premiums will certainly help encourage good driving behaviour on the road, thereby reducing the high accident and road fatality rate in Malaysia," he said.
Lim added that integrating the Automated Awareness Safety System (Awas), formerly known as Automated Enforcement System, with the demerit point system is a good start the implementing the reward system for prudent drivers.
"The information on errant and high-risk drivers provided through Awas will certainly help insurers determine the risk profile of individual drivers so that bad risks are recognised while good drivers are incentivised. Stern and forceful enforcement actions by the police and law enforcement agencies will be crucial in ensuring that this system is implemented successfully," he said.
Lim said in the UK, the courts can fine drivers and update their driving record with penalty points if they are convicted of a motoring offence.
"You can be disqualified from driving if you accumulate a certain amount of penalty points within a period of three years. Over in Singapore, demerit points are handed out to motorists who have committed traffic violations on the road. This is designed to identify high-risk motorists or habitual traffic offenders," he said.
"A carrot and stick approach is adopted in that a certificate of merit is awarded to motorists who maintain a clean driving record for three continuous years. This entitles the motorist to a 5% discount on motor insurance premiums from participating insurance companies. This discount is over and above the no-claim discount," he added.
The Malaysian Takaful Association also expressed support for the "safe driver discount" plan, saying this is in line with the industry's aspiration under the Phased Liberalisation of Motor and Fire Insurance.
"Effective July 1, 2017, under the liberalised environment, more risk factors will be taken into account in determining premiums," said association chairman Muhammad Fikri Mohamad Rawi.
"Other than the sum insured, cubic capacity of the vehicle engine, age of vehicle and age of driver, premiums may be driven by other factors. These factors could be safety and security features of the vehicle, duration that the vehicle is on the road, geographical location of the vehicle [in areas with higher incidents of theft] and traffic offences on record," he said.
"These factors will define the risk profile group of the policyholder, which will determine the premium. As different insurers and takaful operators have different ways of defining the risk profile group, the price of a motor policy would differ from one insurer to another," he added.
Muhammad Fikri also noted that the second phase of the liberalisation of motor insurance has seen the introduction of usage-based insurance (UBI) in the Malaysian market.
"The product allows premiums to be determined by the policyholders' driving behaviour, usually with the use of a telematics device. The fitting of telematics to vehicles should also be considered as the device can monitor driving behaviour, speed patterns, distance travelled and driving environment. It will be useful to assess the level of protection needed on the road," he said.
According to the US National Association of Insurance Commissioners, UBI allows insurers to price premiums more accurately and encourages drivers to adopt good driving behaviour.
Muhammad Fikri said UBI, especially telematics insurance, is already available in other parts of the world, including Italy and the UK.
Maybank's insurance and takaful arm Etiqa said the group has already been exploring telematics solutions with partners like Katsana Holdings Sdn Bhd, a telematics solutions provider, and Maxis Bhd.
"We are currently still in the exploration stage as wider sets of data need to be studied," Etiqa chief strategy officer Chris Eng told The Edge Financial Daily. "In the West, high insurance premiums for younger drivers make telematics and differentiated driver behaviour financially attractive for the drivers as significant discounts can be offered."
However, given the relatively cheaper premiums in Malaysia, Eng said a study needs to be done to determine how much of a discount can be offered to incentivise prudent driving behaviour.
Eng agreed that if motor insurance products are priced appropriately, the benefits from reduced claims will be more than sufficient to offset lower premiums.