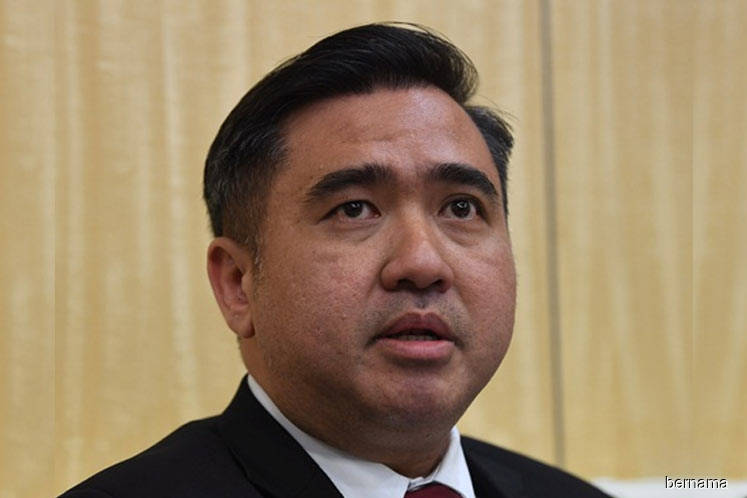 KUALA LUMPUR (April 1): The Land Public Transport Agency (APAD) will be meeting with e-hailing companies this week, said Transport Minister Anthony Loke, to iron out the details on the necessary operating licences for their drivers.
"We have been in touch with [many] e-hailing companies, and most of [their drivers] have applied for the Public Service Vehicle (PSV) licence and some of them have already got their approval," said Loke.
"A meeting between APAD and the e-hailing companies will be held this week," he told reporters outside the Dewan Rakyat today.
At end-2018, it was reported that all e-hailing drivers can undergo the PSV course and obtain their licences — similar with the requirement for existing taxi drivers — beginning April 1.
PSV licence will be made compulsory for all e-hailing drivers beginning July this year. It has been reported that the PSV training modules will take six hours to complete, and the training fee is capped at RM200.
In September last year, Loke said that Malaysia has around 200,000 e-hailing drivers, three-quarters of which are part-time drivers. This compares with 60,000 registered taxi drivers nationwide.
On another matter, Loke said no airline has proposed to the ministry to develop airports in the country.
"There is no airline applying to develop airports," he said. "As far as we are concerned, there is separation between airport operators and airlines," he said.
Malaysia's northern state Kedah is slated to welcome a second international airport in Kulim.
The state already has an international airport in Langkawi Island, and with the Penang International Airport in Bayan Lepas, making it three international airports in the Northern corridor if Kulim's airport — reportedly to be a privately-funded initiative — kicks off.
On July 19 last year, it was reported that AirAsia Group Bhd and Airbus SE are in discussions to develop an industrial aeronautical centre in Malaysia, which industry experts speculate may include a low-cost carrier terminal (LCCT).
According to AirAsia, a feasibility study comprising three sections would be carried out over an 18-month period.