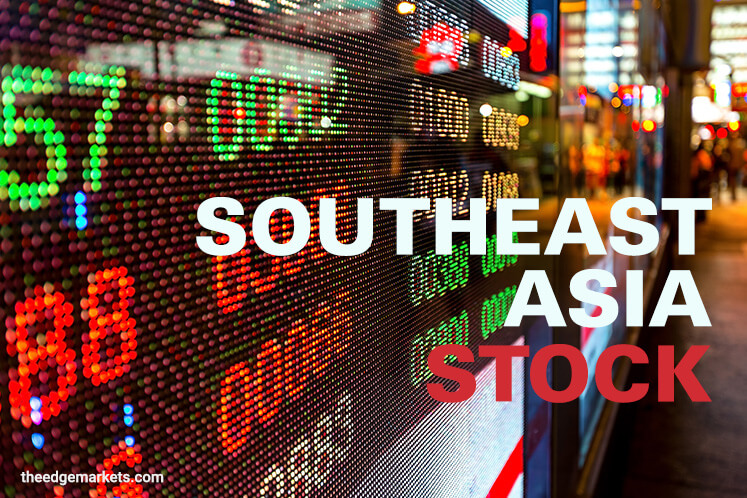 (April 11): Most Southeast Asian stocks ended down on Tuesday as geopolitical tensions stemming from Syria and North Korea continued to hurt risk appetite.
Markets indulged in mixed trading, "taking note of the recent heightened geopolitical tensions as the US sent a carrier strike group to Northern Korean Peninsular," Singapore-based Net Research Asia said in a note.
The possibility of military action against North Korea in response to its weapon tests grew after the US missile strikes against Syria last week in retaliation to a chemical weapons' attack on civilians.
"Traders mentioned the upcoming French elections, Brexit negotiations and the G7 meeting as key impediments for markets in the short term," Net Research Asia added.
The White House said US President Donald Trump was open to authorising more strikes on Syria, while pressure is building on Russia to break its ties with Syrian President Bashar al-Assad as G7 foreign ministers start efforts to build a united front against Assad.    
Indonesian shares posted their third consecutive session of declines, with the index of the country's 45 most liquid stocks closing down 0.5%.
Financials were the biggest losers, with Bank Mandiri (Persero) Tbk Pt shedding 2.5%.    
The Philippines reversed early gains to end in negative territory, pulled down by real estate stocks, with SM Prime Holdings dropping 2.5%.
"Market traded in positive territory for most of today but was swamped by profit-taking towards close," RCBC Securities said in a note.
Bucking the trend, other markets in the region traded marginally higher.
SOUTHEAST ASIAN STOCK MARKETS
Change on day
| | | | |
| --- | --- | --- | --- |
| Market             | Current        | Prev close    | % move |
| Singapore          | 3174.75        | 3181.45       | -0.21 |
| Bangkok            | 1582.78        | 1581.19       | 0.10 |
| Manila             | 7601.4         | 7617.91       | -0.22 |
| Jakarta            | 5627.933       | 5644.299      | -0.29 |
| Kuala Lumpur       | 1735.84        | 1739.52       | -0.21 |
| Ho Chi Minh        | 731.33         | 729.87        | 0.20 |
Change on year
| | | | |
| --- | --- | --- | --- |
| Market             | Current        | End 2016      | % move |
| Singapore          | 3174.75        | 2880.76       | 10.21 |
| Bangkok            | 1582.78        | 1542.94       | 2.58 |
| Manila             | 7601.4         | 6840.64       | 11.1 |
| Jakarta            | 5627.933       | 5296.711      | 6.25 |
| Kuala Lumpur       | 1735.84        | 1641.73       | 5.73 |
| Ho Chi Minh        | 731.33         | 664.87        | 10 |