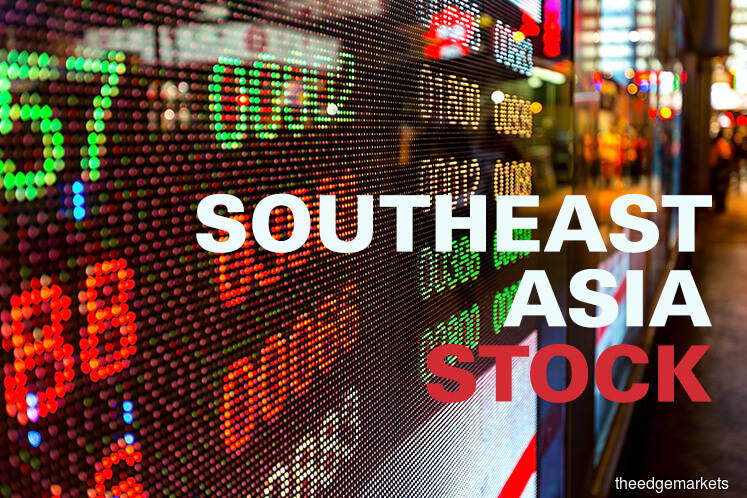 (Nov 16): Most Southeast Asian stock markets firmed on Thursday, with Indonesia climbing about 1% after a six-session losing streak and Vietnam scaling a fresh peak in nearly a decade, as upbeat US and regional economic data boosted sentiment.
Broader Asian equities gained after data showed that underlying US consumer prices increased in October and retail sales grew more than expected, highlighting strong economic growth.
The data is seen as setting the stage for a December rate hike by the Federal Reserve, an event largely factored in already by investors, and as raising the prospects for further monetary policy tightening.
"US PPI (Producer Price Index) was a big beat. Economists had expected an increase in October of 0.1% but instead, the print showed a bounce of 0.4% which lifted the year-on-year PPI to 2.8% from 2.6% and against expectations of a 2.4%," Greg McKenna, chief market strategist at CFD and FX provider AxiTrader, wrote in a note.
Regionally, the Philippine economy grew at a faster-than-expected pace of 6.9% in the third quarter, supported by strong industrial output and services, the statistics agency said.
Philippine shares climbed 0.1%, with real estate stocks leading the gains.
The Philippine government is optimistic about meeting its economic growth target of 6.5-7.5% for the year, the Economic Planning Secretary said in a statement.
The Indonesian index rose as much as 1.1%, marking its biggest intraday gain in two weeks, with the telecom sector accounting for most of the gains.
Indonesia's central bank is expected to keep its key interest rate unchanged in its policy decision on Thursday, despite sluggish economic growth.
Perusahaan Perseroan (Persero) PT Telekomunikasi Indonesia Tbk inched 1.9% higher, and was the biggest boost on the index.
Vietnam shares jumped 0.6% to their highest since January 2008.
After signing two agreements in last week's Asia-Pacific Economic Cooperation (APEC) summit to buy gas at home and from Indonesia, Vietnam could receive a significant boost to its natural gas supplies as soon as 2023, aiding expansion in its power and petrochemical sectors.
The deals could give gas field development across Southeast Asia a much-needed push after a slump in oil and gas prices in 2014 slowed investments.
Meanwhile, Malaysian shares declined 0.1% to an eight-month low, with health care and telecom stocks leading the losses.
IHH Healthcare Bhd was down 0.7%, while banker CIMB Group Holdings Bhd fell 0.2%.
SOUTHEAST ASIAN STOCK MARKETS
Change at 0441 GMT
| | | | |
| --- | --- | --- | --- |
| Market | Current | Previous close | % move |
| Singapore | 3354.73 | 3368.7 | -0.41 |
| Bangkok | 1696.07 | 1690.26 | 0.34 |
| Manila | 8284.68 | 8273.44 | 0.14 |
| Jakarta | 6026.483 | 5972.311 | 0.91 |
| Kuala Lumpur | 1720.94 | 1722.99 | -0.12 |
| Ho Chi Minh | 887.75 | 882.59 | 0.58 |
Change on year
| | | | |
| --- | --- | --- | --- |
| Market | Current | End 2016 | % move |
| Singapore | 3354.73 | 2880.76 | 16.45 |
| Bangkok | 1696.07 | 1542.94 | 9.92 |
| Manila | 8284.68 | 6840.64 | 21.11 |
| Jakarta | 6026.483 | 5296.711 | 13.78 |
| Kuala Lumpur | 1720.94 | 1641.73 | 4.82 |
| Ho Chi Minh | 887.75 | 664.87 | 33.52 |