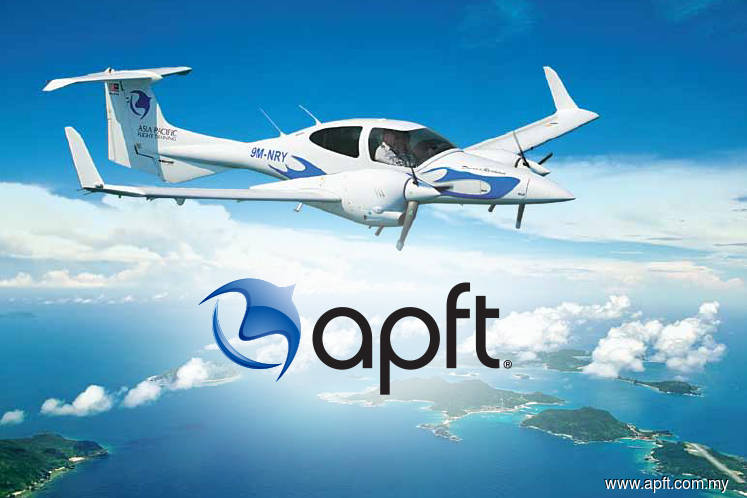 KUALA LUMPUR (July 26): APFT Bhd said eight resolutions presented at its annual general meeting (AGM) today were not put forward for voting while one other resolution was not passed by the majority of shareholders.
The AGM was successfully held after the High Court yesterday dismissed an application by a shareholder for an injunction to stop the meeting.
In a filing to Bursa Malaysia, the loss-making flight training school operator said Datuk Muhammed Abdullah, Datuk Seri Ahmad Said Hamdan and Chow Hung Keey had today indicated their intention not to seek re-election as directors, resulting in three resolutions not being put forward for voting.
Another two resolutions that were also not put forward for voting were related to the re-election of Tengku Shamsulbhari Tengku Azman Shah and Edwin Silvester Das.
"Pursuant to Section 196(1)(b) of the Companies Act, 2016, a public company shall have a minimum of two directors.
"Further, Section 196(3) of the Companies Act states that any purported resignation or vacation of office in contravention of this section shall be deemed to be ineffective unless a person is appointed in his place," the group said in explaining the decision with regard to the two directors.
APFT said the board of directors had agreed to waive the directors' fees payable to non-executive directors amounting to RM34,280 per annum for the period ended Jan 31, 2018, due to financial constraints.
"Similarly, the board agreed to waive the payment of directors' fees of RM132,000 for the period from Feb 1, 2018 up to the 8th AGM. Therefore, resolutions no. 6 and 7 were not put forward for voting at the 7th AGM," the group added.
The next resolution is related to the group's auditors, Messrs Adam & Co, who informed the group today that they do not wish to continue to act as its auditors.
The ninth resolution, relating to the issuing of shares, was not approved by the shareholders, with 63.373% voting against versus 36.627% in favour.
APFT's share price closed unchanged at 2.5 sen, giving the group a market capitalisation of RM41.95 million.