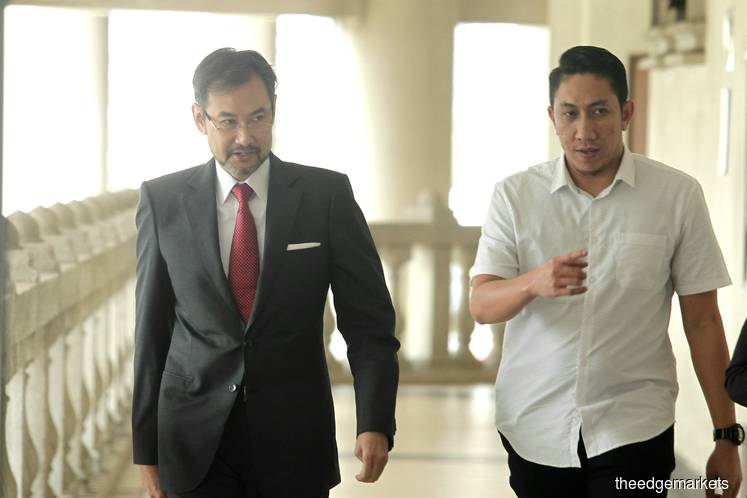 KUALA LUMPUR (Nov 4): Former 1Malaysia Development Bhd (1MDB) chief executive officer Datuk Shahrol Azral Ibrahim Halmi today revealed that most of the funds raised by the sovereign wealth fund intended to be utilised for the development of Tun Razak Exchange (TRX) and Bandar Malaysia had instead gone to PetroSaudi International Ltd (PSI).
According to Shahrol, the plan was for 1MDB to raise RM5 billion and RM10 billion through bridging loan facilities for TRX — at the time known as the Kuala Lumpur International Financial District (KLIFD) — and Bandar Malaysia, where the old Sungai Besi military airport was located, respectively.
The "Hybrid Programme" was to be executed in two phases — a bridging loan facility and a 25-year medium term notes (MTN) programme.
However, 1MDB only managed to raise some RM1 billion for the KLIFD project while the RM10 billion for the airport land redevelopment was never raised.
Even then, Shahrol revealed that only a "very tiny proportion" of the loan was used for the project, the majority of which was eventually channelled to PSI for additional charges from the Murabaha deal.
Recall that 1MDB previously decided to convert its US$1 billion of its shares in the joint venture with PSI into Murabaha notes, under the terms of a Murabaha Financing Agreement. This caused 1MDB to fork out another US$1.5 billion for the deal.
Shafee: Were the RM5 billion and RM10 billion in funds raised by 1MDB?
Shahrol: For the RM5 billion, yes. The RM10 billion, no.
Shafee: To finance what?
Shahrol: To finance these two projects, Sungai Besi (airport land development) and TRX.
Shafee: Was the RM5 billion ever used for the project (TRX)?
Shahrol: Only a very tiny proportion was used for TRX if I recall correctly, although I would have to look at financial records.
Mostly (the money went) to PSI for additional tranches for the Murabaha agreement we spoke earlier.
Shafee: This is another familiar scenario, namely that the board was told the KLIFD project and Sungai Besi project would require RM5 billion and RM10 billion. You managed to raise RM5 billion first.
Shahrol: We eventually (only) borrowed RM500 million plus about RM700 million. I don't think that comes up to RM5 billion.
Najib is facing four counts of abuse of power and 21 money laundering charges in relation to 1MDB funds.
The Edge is reporting the proceedings of the 1MDB-Tanore trial live.
Users of The Edge Markets app may tap here to access the live report.