This article first appeared in The Edge Malaysia Weekly, on March 15, 2021 - March 21, 2021.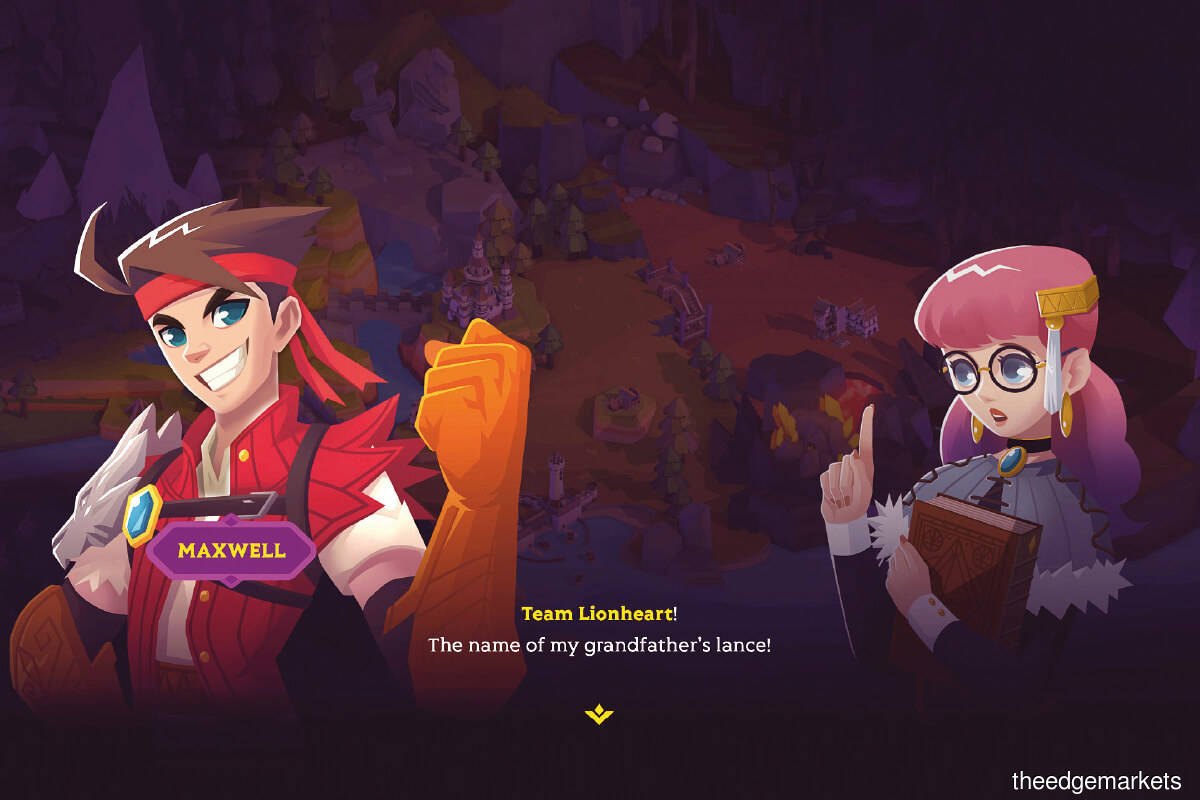 The Malaysia Digital Economy Blueprint sets out the digital ambitions of the country, but those in the digital content industry were disappointed to find a lack of initiatives relating to them in particular.
Although there were ambitions set out — such as creating 200 new IPs (intellectual property) in digital content, achieving an average annual growth rate of 8% for the industry by 2025 and making Malaysia a regional hub for digital content in the third phase of the blueprint (2026-2030) — industry players contacted by Digital Edge believe that more needs to be done to support the digital content industry.
Hasnul Hadi Samsudin, a former vice-president of the digital creative content division at Malaysia Digital Economy Corporation (MDEC) who refers to himself as a "lifer" in the digital content scene, says the government needs to act now to stimulate the ecosystem.
Hasnul — whose work involves accelerating the media space in terms of film, visual effects, animation and video games, among others — thinks Malaysia is already on to a good thing as far as digital content is concerned. What it needs to do is stimulate and promote what it has already spent years creating.
"Maybe there's more to come as the blueprint is still in its early stages," he says, adding that a thriving digital economy requires both the government and industry players to work together.
Content was mentioned a few times in the road map, but the references were vague, he notes. "There seems to be a lack of a central voice fighting for the creatives, be it MDEC or the Ministry of Communications and Multimedia. The callout to the industry [in the blueprint] is minimal.
"Our games scene is still a bit nascent, although we've had some successes. A game made by Malaysian game studio Kurechii was included in Apple Arcade."
Apple Arcade is a paid platform that showcases exclusive games curated by Apple. "We are making strides in other content areas too," he adds.
In 2019, Malaysia's animation scene hit a milestone, says Hasnul. Local animated productions such as Ejen Ali, Upin & Ipin and BoBoiBoy made about RM90 million in total. "We need to take advantage of this lead. All we need is a bit more of a push and we can create very visible winners."
In line with the blueprint's goal of creating unicorns, the nature of assistance needs to be revisited. Assistance should not only be given once or twice, says Hasnul. "If you want to build an ecosystem that becomes a regional leader, support has to be sustainable and ongoing."
Citing South Korea and the Oscar-winning film Parasite as an example, he notes, "This points to a country that has invested in the industry for decades."
Largely thanks to government and culture initiatives, South Korea now has one of the five largest film industries in the world, according to market and consumer data company Statista.
The Digital Content Ecosystem (DICE) Policy was supposed to be rolled out in March last year, but there seems to be no word on what is happening with the policy, says Hasnul.
There's also a need for more scrutiny on the process of receiving grants. "There have been some delays and complaints from creators who did not receive their money after hitting a certain target. Why are companies and qualified projects unable to access the assistance?" he wants to know.
This is vital as companies are closed off from offering other services once they are committed to the development stage (for the fulfilment of the grant). They are not being paid from a regular revenue source and are dependent on the grant, Hasnul explains.
The delay will also affect the goal of creating IPs.
This sentiment is echoed by Sinan Ismail, co-founder and CEO of animation studio Digital Durian. The studio is behind Didi & Friends, a popular children's animation series.
"There needs to be a better understanding of the impact of content, not only economically but emotionally and on the national psyche. Other countries [such as Japan] have successfully used their content for national branding," says Sinan.
Well-known Japanese content include video games, manga (Japanese comics) and anime (Japanese animation).
One way to help content creators is to provide more incentives, such as tax exemptions, for the use of local IPs, Sinan points out. He adds that it is important to diversify IPs because one size does not fit all. "Creators need to understand their content and there needs to be a better ecosystem and support for them."
Initiatives by MDEC that involve assistance in pre-production, production, workshops and trade markets help a lot, says Sinan. "But what's missing is assistance that is not entirely production-focused. It is not enough to just have 200 IPs as a target and end the conversation there. New ways of marketing and outreach are needed, such as digital marketing, collaborations and branding as well as funding for regional expansion."
The state of talent in the country is not an issue as Malaysians have actually achieved a lot in this arena, says Hasnul. For instance, the special effects of award-winning movies such as Life of Pi and Snow White and the Huntsman, were actually done in Malaysia, at the local branch of the international visual effects studio Rhythm and Hues. And in November last year, Ahmad Izham Omar became executive director for content and creative at Disney+ Southeast Asia.
Global companies such as PlayStation Studios and Belgium-based game developer Larian Studios have invested in Malaysia as well. And because of the pandemic, the games industry has done even better.
Hasnul believes that Malaysia should play to its strengths. "If we do not cultivate the networks we currently have, our regional competitors will prevail."