This article first appeared in The Edge Financial Daily, on April 2, 2018.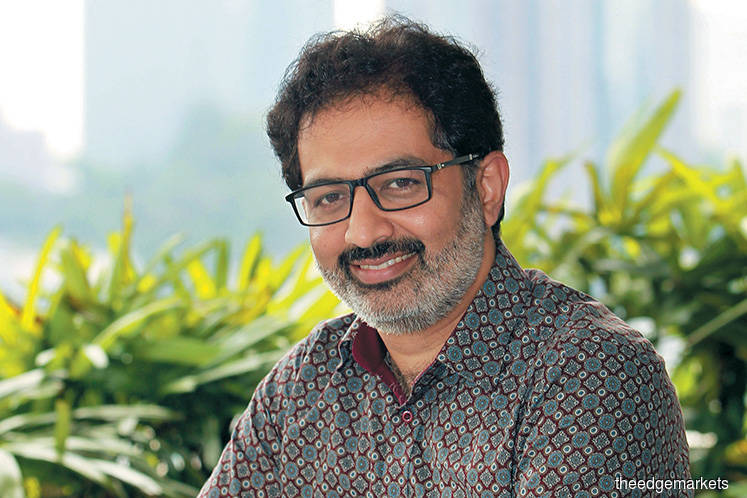 KUALA LUMPUR: The government should have more substantive discussions with the private sector when formulating new policies, especially in combating illicit trade, said the Institute for Democracy and Economic Affairs (Ideas).
While Malaysia has made progress in receiving input from the private sector for the development of policies, Ideas research director Ali Salman said this has been largely a "tick-marking" exercise.
"Whenever a new policy is being formed, the government would definitely engage with the private sector in terms of consultation. So, there would be a meeting called, there would be people filling up the hall and of course, they would speak," he told The Edge Financial Daily on the sidelines of the Global Illicit Trade Summit recently.
"As a think tank, we have participated in many of these consultations but I have not seen these mechanisms used for substantial learning. When I say these meetings are symbolic in nature, I mean that the government may be hearing but it is not listening," he said.
With regard to addressing illicit trade, Ali said greater cooperation between the public and private sectors is essential as the private sector won't be able to do it alone.
Calling for a better collaborative mechanism, he suggested the establishment of more working groups between the public and private sectors.
Nevertheless, he commended Malaysia on its intellectual property (IP) protection — another area which requires cooperation between the public and private sectors. IP protection is important in combating counterfeit goods and piracy in the market, he added.
"Malaysia generally has done very well in IP protection and it is a country where IP rights are protected and innovation is rewarded," said Ali, pointing to the country's success in curbing the rampant DVD piracy of just a few years ago, which has moved online.
During a panel discussion on "Regulations — Less is more?" at the summit, JT International Bhd (JTI Malaysia) managing director Guilherme Silva related experiences the tobacco company had with the government, emphasising the importance of collaboration between the government and the industry.
The local tobacco industry has been badly hit by illicit trade, which has flourished due to the high price of legal cigarettes following several tax hikes. Legal cigarettes are now priced four times more than illicit ones.
"The move to increase cigarette tax in Malaysia has backfired," Silva said, noting that the last 40% hike in cigarette taxes in November 2015 had led to a rise in illicit tobacco trade, which stood at 55% of the tobacco market last year. However, tax collection had actually declined.
Citing the 55% figure, Silva noted that the Malaysian government may have lost close to RM5 billion in tobacco excise revenues last year.
Silva stressed that he is not against regulations, noting that there should be controls in place but they need to cater to the needs of the market and the country.
"Regulations are fine, but you should not marry regulations with enforcement. A lot of times we get entangled between the different ministries and customs. There needs to be more accountability from all different ministries in terms of saying it is a national problem.
"It is also very important that the government actually/truly listens and gets a different perspective [from the private sector] to understand how the industry works," he said.
Another panellist, Koh Dipendra Jeremiah Law Advocates and Solicitors enforcement consultant Guna Selan Marian — formerly a senior enforcement officer at the ministry of domestic trade, cooperatives and consumerism — conceded that there is a "turf issue" among ministries and government agencies.
"When you talk about contraband, it is more of an issue for the customs. And when it comes to counterfeits, it is under the purview of the ministry of domestic trade, cooperatives and consumerism. As such, different ministries have different priorities," he said.
"I do agree that there should be a kind of coordinated and enforced connection between the ministries. Of course, we do have task forces against piracy and counterfeit goods but I don't think it has come to a level where the ministries are working in a very coordinated manner," he added.
Jessica Pyman — partner at corporate intelligence firm Mintz Group and a panellist at the forum — said regulators need to be vigilant at all times as there will always be parties actively looking for a way to bypass any new regulation that is introduced.
"There is some sort of a game theory when it comes to increased regulation whereby the more you put them in place, the more ingenious people are at finding loopholes. So, the regulators are always playing catch-up and there is always going to be a bit of a lack of balance," she said.
Citing the US, she said the quantum of illicit trade has not changed despite the tariffs that have come into force.
"When more regulations are put in place, you can see these people [involved in illicit trade] working very quickly to overcome the regulations. We noticed spikes in trans-shipment via Singapore and Malaysia, so the quantity of illicit trade didn't really change. They just find a different way to get their [illicit] products in," she added.