This article first appeared in The Edge Financial Daily, on June 25, 2018.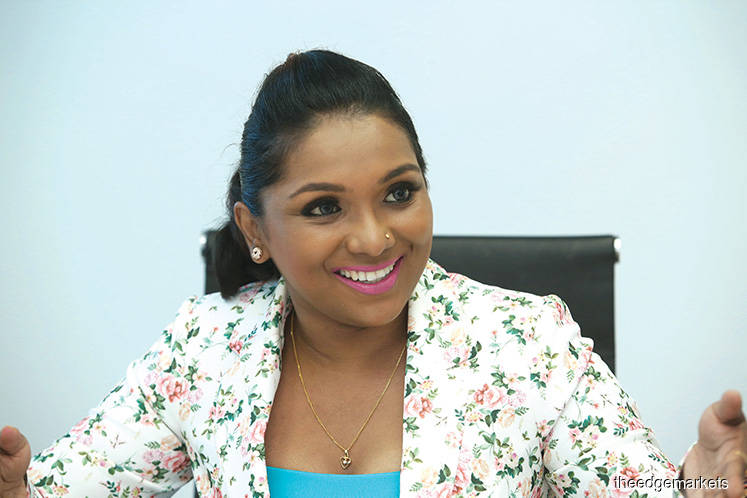 KUALA LUMPUR: Malaysia must put more investments in research and development (R&D) initiatives to step up its game if it wants to compete effectively in international markets, said training and talent development company Talent Development (M) Sdn Bhd.
"We need to have more incubators, more laboratories, patent more items and send people overseas to see what others are doing, among others," its chief operating officer Prasanna Sailanathan told The Edge Financial Daily in an interview.
She believes investing in R&D is necessary if Malaysia wants to advance itself technologically to be on a par with its peers abroad, noting that better policies are needed.
"It is important to have an innovative mindset. Malaysia is a very lucky country. It has the right talents and it should make use of the fact that many Malaysian talents have also chosen to come back to the country," she added.
Talent Development was incorporated in 2010 as a corporate training company providing industry-based accredited certifications in partnership with companies such as Siemens AG, Dell EMC, Maersk Training and Festo.
In order to contribute to improving the ecosystem, Sailanathan explained that Talent Development was created to help bridge the skill gap, particularly in the technology sector by reskilling, upskilling and multi-skilling individuals in the workforce.
"Technology changes rapidly, but industry demands tend to not be met in terms of skills. This is where Talent Development comes in. We focus a lot on the current workforce who do not have any kind of certification, but who have been in the industry for many years and are unable to upgrade themselves," she said.
Some of the programmes provided by Talent Development include the Siemens Mechatronic Systems Certification Programme and Siemens Industry Training, which are also globally recognised.
Participants are required to have a minimum of a diploma, and range from fresh graduates to working adults and retrenched workers.
Prasanna explained that the training programmes that are provided by Talent Development typically involve working with machines.
"Our training is very much hands-on. In the traditional way of teaching, you would be given a piece of paper with a case on it to be solved. But how we do it here is purely hands-on. A problem would be given to the participant and they would have to reverse-engineer it on a machine. We teach our participants how to troubleshoot and solve problems," she added.
Prasanna said 87% of those trained get placed in the right job and she is confident to improve the percentage further.
She added that since she joined the company in 2015, 500 individuals had been trained under her leadership. For 2018, she aims to train 300.
"In terms of volume, I think we can do more. The demand [for training] is there and that's why we have bought a second machine [to be used in] our programmes. We hope to train more people," she said.
On female representation in the industrial machinery industry, Prasanna said she has yet to see new talents arising, but rather "old faces in different roles".
"The number of women who have undertaken our programmes have fallen below 10%," she added.
She reasoned that this may be due to a lack of support, and hopes that more employers would accommodate in their recruitment policy to giving the trust and opportunities for females to thrive in an industry such as technology.
"It's a common perception for people to have that women are not good decision makers because they can be emotionally driven. Also, women tend to commit to other responsibilities at home that they cannot dedicate the hours. It's unfair to think that because I have met many women who can work anywhere anytime," said Prasanna.
Under former prime minister Datuk Seri Najib Razak's leadership, the government had introduced a number of initiatives to enhance the contribution of women to Malaysia's economy and promote greater inclusiveness in the workforce. These included a 30% target of women in decision-making roles in public listed companies by 2020.
Generally, Prasanna's advice for those in the job market seeking to uplift themselves would be to have a check and balance in their attitude towards work.
"You must be hungry — hungry enough to try something new. You should also be able to show up to work on time. These things matter," she said.
Prasanna also urged individuals and companies not to fear automation, but rather "get excited" about it.
"It only increases our job role. You see, at the end of the day, you still need humans to control these machines. It's a very specialised skill set. There's no such thing as robots taking over your jobs. But you would need to constantly upgrade yourself. The responsibility is not just on the company but the individual too," she added.