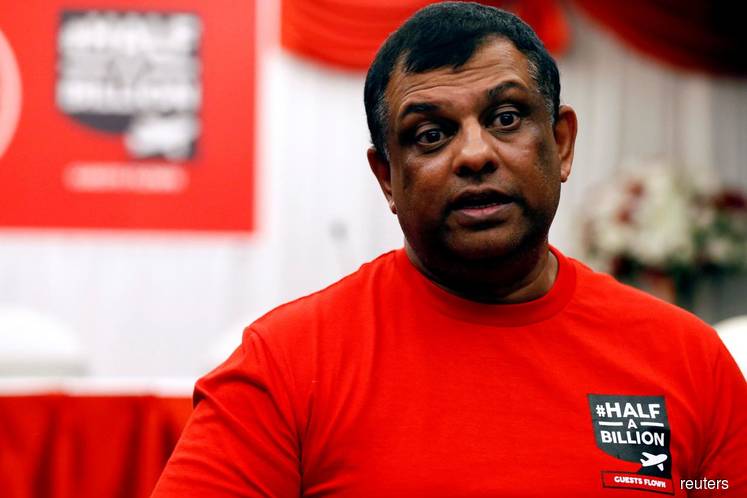 More prominent duty free names to join AirAsia's Ourshop, says Fernandes
KUALA LUMPUR (May 14): AirAsia Group Bhd group chief executive Tan Sri Tony Fernandes said more prominent duty free brands were set to join the low-cost carrier's e-commerce marketplace, Ourshop.
In a tweet from his handle @tonyfernandes earlier today, Fernandes said, "Excellent day at duty free conference. All the big duty free like Lagardere, Heinemann and Eraman signing up on Ourshop on top of those who are already with us. More to come."
On its website, Ourshop describes itself as an e-commerce marketplace connecting travellers and airport retailers, high-street and local retailers from around the world.
Travellers can decide to collect their shopping goods either at the airport or have it delivered on board.
AirAsia's BIG members can use BIG points to pay, in order to enjoy more savings and earn them too, it said.
Ourshop also offers payment gateways with multiple payment methods such as MasterCard, Visa, Alipay, UnionPay, FPX and BigPay.
"Was lovely meeting the friendly Malaysia airport and Eraman team. Malaysia wins when we all work together. Huge that Eraman sees the potential in Ourshop, and are the first large duty free outlet to work with us," he tweeted.
At midday break today, AirAsia shares dipped 0.4% or 1 sen to RM2.52 with 5.04 million shares traded.