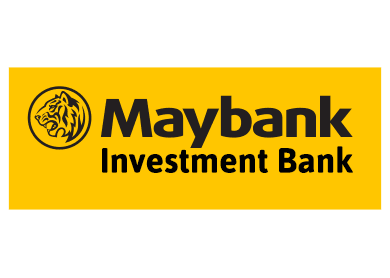 United States markets edged higher on Wednesday after better results from Coca-Cola Co, McDonald's Corp and eBay Inc lifted the American bourses above their key psychological levels of 18,000 and 2,100 for the Dow and the S&P 500 respectively. Bourses also received a lift as sales data of previously owned homes climbed in March 2015 to their highest level since September 2013. The S&P 500 Index gained 10.67 points to 2,107.96 points whilst the Dow rose 88.68 points to end at 18,038.27.
The FBM KLCI moved in a wider range of 22.51 points for the week with higher volumes of 1.98 billion to 3.13 billion shares traded. The index closed at 1,846.08 yesterday, down 8.69 points from the previous day as blue-chip stocks like Genting Bhd, KLCCP Stapled Group, Kuala Lumpur Kepong Bhd, PPB Group Bhd and RHB Capital Bhd caused the index to decline on some late afternoon profit-taking activities. The ringgit was a touch weaker against the US dollar at 3.6240 as Brent crude oil remained steady at US$60.65 (RM220) per barrel.
The index rose on a rally from the 801.27 low (October 2008) to its 1,896.23 all-time high (July 2014) and it represents an extended Elliott Wave "Flat" rebound in a "Pseudo-Bull" rise completed. The next few months' index price movements since July 2014 comprise key swings of 1,837.28 (low), 1,879.62 (high), 1,766.22 (low), 1,858.09 (high), 1,671.82 (low), 1,810.21 (high), 1,706.18 (low), 1,831.41 (high) and 1,774.30 (low).
All the index's daily signals are mixed at the moment, with its CCI, DMI and Oscillator indicators showing upbeat readings. The MACD and Stochastic have turned slightly negative for now. As such, the index's obvious support levels are seen at 1,795, 1,831 and 1,842, while the resistance areas of 1,846, 1,879 and 1,896 will cap the index's rise.
The KLCI's 18-day and 40-day simple moving averages (SMA) depict a good uptrend for its daily chart. The recent price bars of the index are now also above the 50-day and 200-day SMA, and also positive on that front. With this, the index has taken on a positive tone recently.
Due to the good tone for the KLCI, we are recommending a chart "buy" on SBC Corp Bhd. Looking at the most recent announcement of the third quarter financial year 2015 (3QFY15) results, the group recorded a decline in revenue to RM88.6 million in the nine months of FY15 (9MFY15) from RM110.9 million in 9MFY14.
Correspondingly, group profit before tax for the period also fell to RM18.9 million in 9MFY15 from RM33.2 million in 9MFY14. According to the announcement, the lower profit recorded was due to projects nearing their completion last year and the delay in obtaining final planning approval of the Jesselton Quay project before 3QFY15 results. Going forward, SBC Corp's board remains optimistic about its future prospects, as the Jesselton Quay project is just about to commence.
A check of the Bloomberg consensus reveals that only one research house covers the stock. SBC Corp currently trades at a very low historical price-earnings ratio of 8.33 times. Its price-to-book value of 0.74 times indicates that its share price is trading at a steep discount to its book value. The company also has an indicated dividend yield of 2.7%.
SBC Corp's chart trend on the daily time frame is very firmly up. Its share price has made a good surge since its major daily Wave-2 low of 93 sen on April 9, 2015. Since that 93 sen low, SBC Corp has surged to its April 2015 recent high of RM1.23.
As prices broke above their recent key critical resistance levels of 98 sen and RM1.11, look to buy SBC Corp on any dips to its support areas as the moving averages depict a very firm short-term uptrend for this stock.
The daily indicators (like the CCI, DMI, MACD and Oscillator) have issued good buy signals and now depict firm indications of SBC Corp's eventual surge towards higher levels. It would attract firm buying activities at the support levels of 98 sen, RM1.11 and RM1.17. We expect SBC Corp to witness some profit-taking at its resistance areas of RM1.23, RM1.27 and RM1.44. Its upside targets are at RM1.35, RM1.46 and RM1.53.
---
Lee Cheng Hooi is the regional chartist at Maybank Kim Eng. The views expressed in the article are the opinions of the writer and should not be construed as investment advice. Please exercise your own judgment or seek professional advice for your investment decisions. Technical report appears every Wednesday and Friday.
This article first appeared in The Edge Financial Daily, on April 24, 2015.