This article first appeared in The Edge Financial Daily, on March 16, 2020.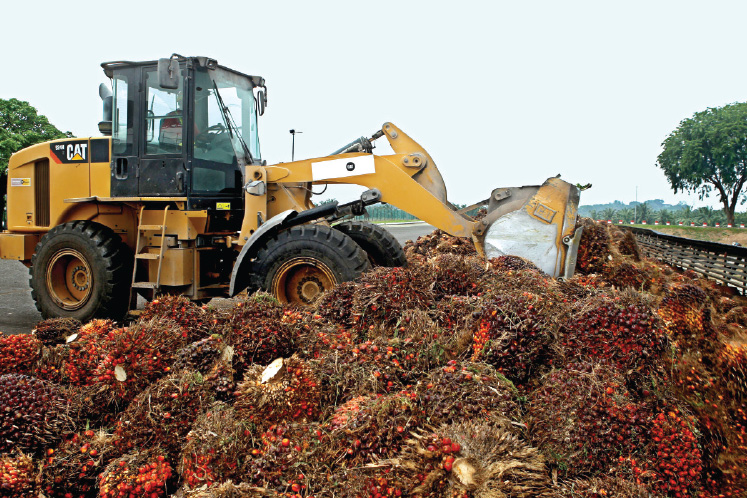 Plantation sector
Downgrade to neutral: Crude palm oil (CPO) prices had seen a strong recovery since August 2019 after a lacklustre performance for two years as markets were anticipating a sharp decline in fresh fruit bunch (FFB) production due to prolonged dry weather and lack of fertiliser application by planters due to financial constraints. CPO futures gained 44% in 2019 and closed at a high of RM3,052 per tonne by end-2019.
Nevertheless, the gains could not sustain as CPO prices were clouded by a couple of headwinds, namely: i) plunge in oil prices; ii) signs of FFB production recovery; iii) declining palm oil exports due to a trade spat with the world largest consumer, India; and iv) mounting global concern over the Covid-19 outbreak.
Based on the current palm oil-gas oil spread, it is unlikely to see discretionary blending activities as palm oil is trading at a steep premium level of US$196 (RM838.88) per tonne to gas oil prices. We expect to see minimal biodiesel exports this year while Indonesian and Malaysian governments might need to fork out more allocation to cover the shortfall if they want to push for B30 and B20 biodiesel programmes, respectively.
Malaysian palm oil production in February recovered from the four monthly slides with an increase of 10.5% month-on-month (m-o-m) to 1.28 million tonnes. We expect to see further production recovery in the coming months. The improved production will help ease the tight supply condition in the market.
The Covid-19 outbreak has resulted in: i) less outdoor activities; ii) slower consumer spending; iii) port congestion; and iv) a slowdown in manufacturing activities. For the first two months, Malaysia's palm oil exports slumped 45% year-on-year and 4.2% m-o-m. We expect to see weaker vegetable oil consumption in the coming months.
The plantation industries and commodities minister said that the ministry has targeted to rebuild relations with the world's largest consuming country, India. It is also looking to increase yields as well as expand its current oil palm planted area of 6 million hectares. The ministry also said that it will study the potential of diversifying its export markets to Russia and the Middle East. Lastly, it said that it will continue with the implementation of B20 biodiesel mandate.
We expect CPO prices to remain lacklustre towards the end of the year. We have also revised down our price-earnings ratio valuations across the companies under our coverage by four times to reflect the muted CPO price outlook as well as rolling over our valuation to financial year 2021 (FY21). We cut the respective companies' earnings by 15%-40% for FY20-21. We downgrade Genting Plantations Bhd (target price [TP]: RM10.36) and Kuala Lumpur Kepong Bhd (TP: RM22.78) to "neutral" and Sime Darby Plantation Bhd (TP: RM3.84) to "underperform". — PublicInvest Research, March 13