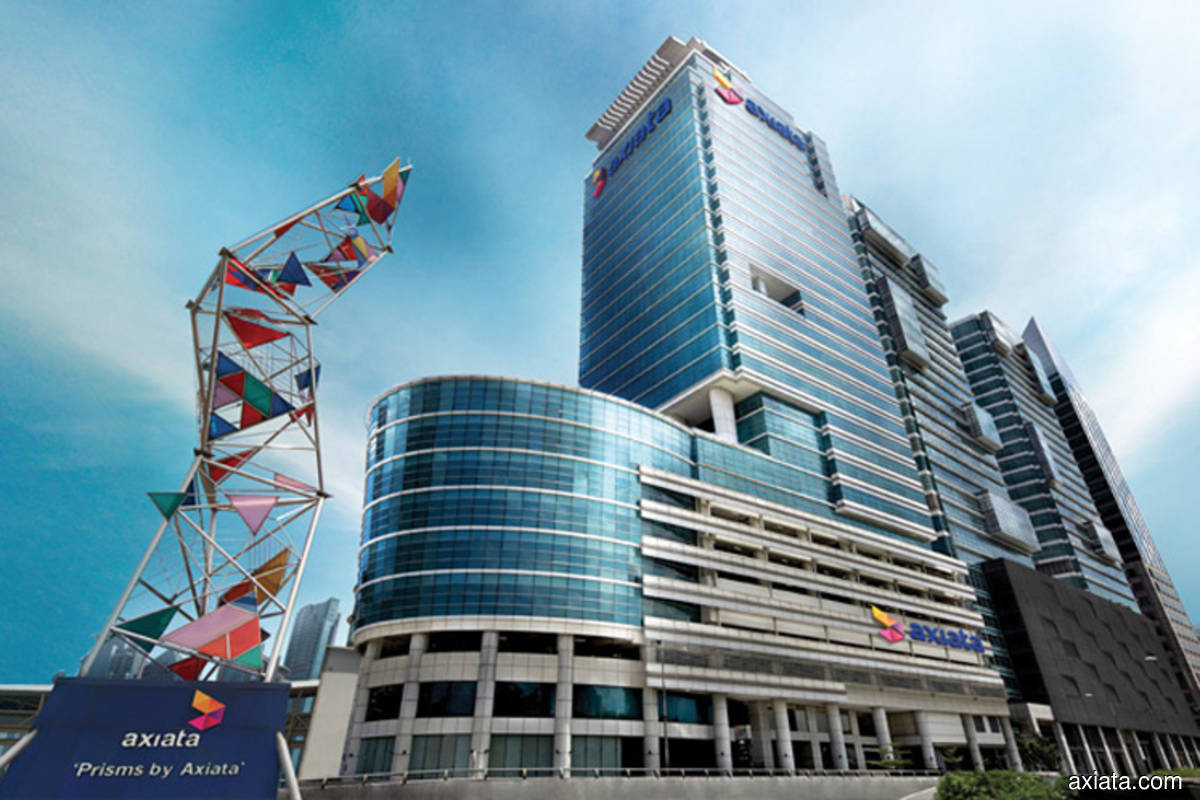 KUALA LUMPUR (Jan 9): It would seem that Axiata Group Bhd's woes in Nepal did not end despite its 80%-owned Ncell Private Ltd already paying over US$420 million in capital gains taxes demanded by Nepalese authorities — the last payment being the US$185 million "made under protest" last April and "without prejudice to Ncell's and Axiata UK's position in an international arbitration against the Federal Democratic Republic of Nepal".
According to a report by the Centre of Investigative Journalism-Nepal (CIJ-Nepal) and Finance Uncovered, a British journalism organisation, Axiata appears to have part-financed its Nepali local partner's purchase of the remaining 20% stake in Ncell in 2016.
Axiata, which cannot hold more than a 80% stake in Ncell due to Nepalese foreign ownership limits on telecoms companies, has denied this.
Axiata has also denied breaching any Nepalese laws with its RM5.91 billion (US$1.37 billion at the time) purchase of its 80% stake in Nepal's largest mobile operator from Swedish telecoms operator TeliaSonera that was first announced in October 2015.
"Axiata did not finance any part of the acquisition of the 20% local shareholding in Ncell by Sunivera [Capital Venture Pvt Ltd]," an Axiata spokesperson said when asked to comment on the report which claimed that a handful of Nepali investors made fortunes from dealing in Ncell shares.
"At the time of the acquisition, 20% of Ncell shares were owned by Niraj Govinda Shrestha (a Nepalese national) who wanted to sell this shareholding. Axiata was not involved in the sale of Mr Shrestha's shares to Sunivera and is not aware whether other Nepalese investors had expressed serious interest in acquiring Mr Shrestha's stake in the company," Axiata's spokesperson added.
According to the CIJ-Nepal report, Nepal's Office of the Auditor General said in April 2017 that Shrestha should pay at least US$57 million more taxes than he did on the sale of the 20% stake in Ncell to Sunivera — something that Shrestha is reportedly challenging in court. The report also claims that TeliaSonera lent Shrestha US$230 million in 2012 to buy the 20% stake in Ncell via a unit in the Netherlands and had those shares pledged in hope to register them under its name if the limit on foreign ownership is reduced or cancelled. TeliaSonera told CIJ-Nepal that it "had not contributed to tax evasion and has paid taxes that are required by law to be paid".
"With reference to the acquisition by Sunivera Capital Venture Pvt Ltd of 20% of Ncell shares, while Axiata was not a party to this transaction, we note that it has been widely reported in the Nepali press that applicable taxes on this transaction have been paid in full," the Axiata spokesperson added. 
According to the undated report on CIJ-Nepal's portal made public on Jan 5, US$90 million flowed (in December 2015) from Axiata to Southern Coast Ventures Pvt Ltd, a company connected to Sunivera that bought the 20% stake in Ncell and became Axiata's local partner.
Axiata declined to identify the ultimate beneficial owners of Southern Coast Ventures, which the report identified to be linked to businesswoman Bhavana Singh Shrestha.
According to Axiata, its wholly-owned unit Axiata Investments (Cambodia) Ltd acquired a 10.3% stake in a company called Glasswool from Southern Coast Ventures for US$90 million (RM379.4 million) on Dec 8, 2015 but "had no knowledge or interest as to how Southern Coast Ventures used the proceeds [of the] transaction".
Notes in Axiata's 2015 annual report identified Glasswool as the "holding company of Smart Axiata Co Ltd" and that Axiata Investments (Cambodia) Ltd on Dec 13, 2013 entered into a cooperation agreement with Glasswool and Southern Coast Ventures. There were no details of what the cooperation entailed but, according to the notes, Glasswool was to issue new shares in itself to Southern Coast Ventures, which it did in 2014 and 2015. The purchase of the 10.3% stake in December 2015 raised Axiata's interest in Glasswool from 84.99% to 95.28%.
At the time of writing, it was not immediate certain whether Axiata will be seeking any legal recourse with regard to these allegations.
Axiata, which is still seeking to regain the capital gains tax that Ncell has had to pay via an international arbitration, is also seeking a permanent injunction against further attempts by the Nepalese government to collect capital gains tax from Ncell in connection with the transaction.
Capital gains tax, which is a tax on the growth in value of an investment when it is sold, is traditionally paid by the seller. Axiata was the buyer in the disputed transaction with TeliaSonera, whose disposal of its stake in Ncell was reported to be its first major step to exit Asia to focus on Europe and its home Nordic region.
According to the Axiata spokesperson, Axiata was also given specific assurance by Nepalese government officials that the acquisition would not be subject to capital gains tax prior to as well as after the signing of the agreement, something which was reported in local Nepalese media in May 2016. That, the spokesperson said, corresponded with the advice both parties received from legal and tax professionals that the Ncell deal would not be subject to capital gains tax in Nepal because the seller — TeliaSonera Nepal Holdings AS — was a Norwegian tax resident. Norway signed a double tax treaty with Nepal in 1996, which gives Norway tax rights to proceeds of share sales by Norwegian tax residents.
Read also:
Axiata denies part-financing Nepali local partner's purchase of stake in Ncell