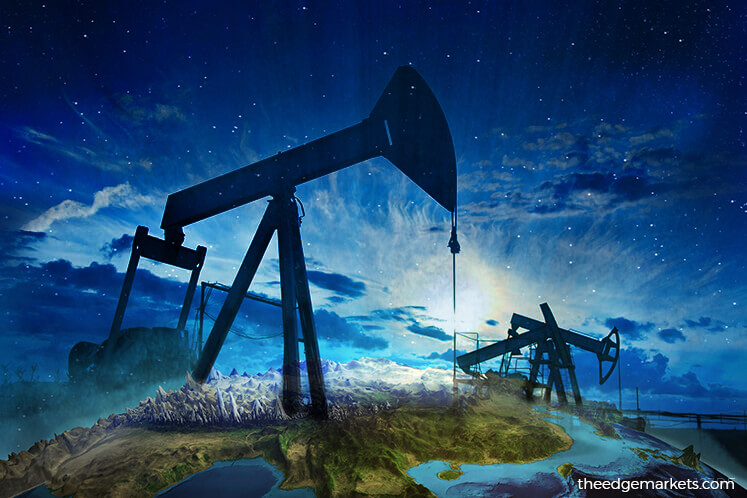 KUALA LUMPUR (July 11): More multinational oil and gas (O&G) players are looking to relocate or set up their regional base in Malaysia due to its relatively stable political and business environment as well as competitiveness, said Deputy Prime Minister Datuk Seri Ahmad Zahid Hamidi.
Malaysia, said Ahmad Zahid, is able to offer an educated and highly-skilled workforce, well-developed infrastructure, advanced technology and a supportive business environment.
All these are provided at a "significantly lower cost compared with several of our neighbours", which in turn would help invigorate the local O&G industry and country's economy, he said when opening the 16th Asian Oil, Gas & Petrochemical Engineering Exhibition (OGA 2017).
"In the 11th Malaysia Plan, the Prime Minister highlights Malaysia's role as an O&G services hub, as one of the key drivers for the growth of the services sector that will guide the country's economic growth until then," Ahmad Zahid said. "Towards this end, the government has issued various policies and incentives to spearhead the growth of the O&G industry."
Entry point projects such as Enhanced Oil Recovery (EOR), regional storage solutions and unlocking of premium gas demand, among others, are expected to contribute RM131 billion in incremental gross national income (GNI) and generate about 52,000 jobs by 2020, Ahmad Zahid said.
Further, in encouraging more global O&G companies to establish their presence in Malaysia, the government also continues to improve the competitiveness of the local industry landscape through the rationalisation of subsidies, reduction of taxes for companies in the marginal field development, opening up access to liquefied natural gas (LNG) imports and the launch of the Global Incentives for Trading (GIFT).
Ahmad Zahid also said this year could be the "road to recovery" for the O&G sector after experiencing a "year of tough decisions" in 2016.
Citing forecasts, he said the industry remains incredibly resilient despite the tumultuous periods over the past few years.
"In a recent report, the Organisation of the Petroleum Exporting Countries (OPEC) painted an optimistic outlook for the oil market in 2017, saying global demand will rise to exceed current production," he said.
"A survey by Reuters also found that Brent crude oil could average at US$58.20 per barrel in 2017 and US$65.20 in 2018, while according to JPMorgan, Brent and WTI crude oil prices will average at US$56.75 per barrel this year," he added.
Additionally, Ahmad Zahid noted that Petroliam Nasional Bhd (Petronas) posted a 12% year-on-year growth in net profit despite a 17% decline in revenue for the year ended Dec 31, 2016.
"In this climate, there are plenty of opportunities for O&G players to explore. This is the best time for players to diversify into related product or service offerings and add new market segments, including exploring new areas in downstream," he said.
"There are various opportunities that can be further explored by local and regional players that will tide them through the current market volatility," he added.
The OGA 2017, which takes place from today till July 13, serves as a platform for governments, corporations and service providers to converge and collaborate in the interest of strengthening the future of the regional O&G sector.