This article first appeared in The Edge Financial Daily, on July 31, 2018.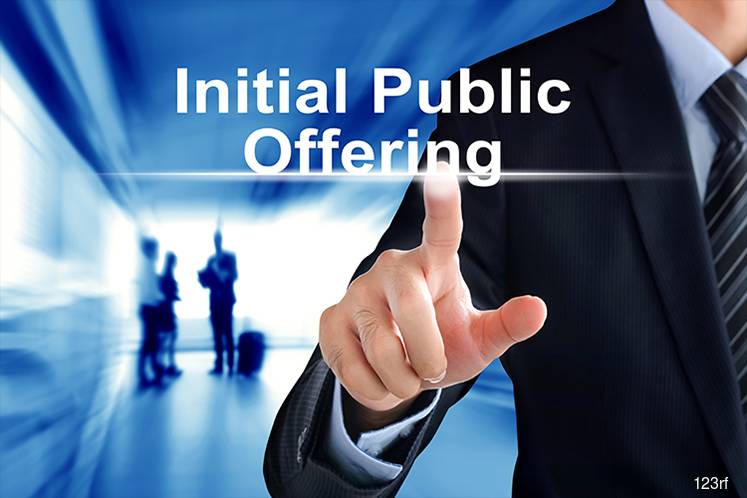 KUALA LUMPUR: The number of initial public offerings (IPOs) on Bursa Malaysia in the second half of 2018 (2H18) is expected to be higher than that of last year, but with less funds raised.
Last year, Bursa saw 13 new IPOs, raising RM21.9 billion in proceeds as well as from the secondary market.
Bursa chief executive officer Datuk Seri Tajuddin Atan declined to reveal the exact number of IPOs that the exchange is targeting for 2018.
"We are targeting some IPOs especially from the ACE Market, and some from the Main Market as well. Up to June 30, 2018, there had been 11 IPOs, raising some RM2 billion [in proceeds as well as from the secondary market]," he told a news conference to announce Bursa's financial results for the second quarter ended June 30, 2018 (2QFY18) yesterday.
Tajuddin said lower proceeds are expected this year because companies seeking listings have taken a wait-and-see approach, given external factors causing uncertainties such as the ongoing trade war, and the new Pakatan Harapan government's policy direction after winning the 14th general election (GE14).
"Basically, there was a wait-and-see approach before the election, and now that the election is over, we believe businesses are gathering their thoughts on how to move forward
"I think everyone is happy to see a new Malaysia that will provide new hopes and a new trajectory. Those (businesses) with plans to raise capital before [GE14] due to public governance and corruption concerns, well, they should come back," he said.
On whether Bursa could repeat the IPO success story of 2012 which saw the listings of big names such as Felda Global Ventures Holdings Bhd, IHH Healthcare Bhd and Astro Malaysia Holdings Bhd, Tajuddin said it all boils down to the companies' readiness to list.
"I have said this once before and I will repeat it again — that [2012] was our moment in the sun. We had the highest volume back then. [Moving forward,] our job is to facilitate listings and we have a full team working on this. Some companies may be ready, and some may need a few more years.
"A few companies were supposed to list this year, but felt they were not ready yet. Hopefully, they [would] repackage themselves to ensure they are ready to be listed. Companies need to have the highest level of governance and also be able to offer investors a fair share of their growth story; it is not just about raising capital."
Meanwhile, Tajuddin said more groundwork must be done for the proposed Malaysia-Singapore stock market trading link, under review by the Pakatan government.
"With guidance from our regulator, the Securities Commission Malaysia, we will have to do a little bit more groundwork to expand the thought process for the link, concerning Asean connectivity."
Tajuddin, whose contract as Bursa chief expires on March 31, 2019, also declined to comment on a successor for his position, given recent reports of changes in the top managements of major listed corporates as part of a shake-up by Pakatan.
"We don't make comments on these things. It is still business as usual for us. It is our duty to complete the tasks on hand and the board has ensured there is succession planning in place, in the event that a change in leadership is required."
Bursa also recorded its highest average daily trading value (ADV) since its listing in 2005 for Securities Market's On-Market Trades of RM2.7 billion in 1H18.
However, Bursa's net profit dipped 2.2% year-on-year for 2QFY18 to RM58.21 million, from RM59.54 million previously.
This was mainly due to a lower effective clearing fee rate, despite registering a higher ADV for on-market and direct business trades. Revenue stood at RM140.56 million, a 1.5% decline from RM142.67 million a year ago.
It also declared a first interim dividend of 14 sen per share and a special dividend of eight sen per share for the financial year ending Dec 31, 2018, amounting to RM177.6 million, payable on Aug 29.
This is lower than the 35 sen dividend that the company declared in July 2017, which was a 15 sen special dividend on top of the 20 sen first interim dividend per share.
For 1HFY18, net profit improved 5% to RM122 million from RM116.17 million a year ago. Revenue rose 2.1% to RM291.27 million from RM285.36 million in 1HFY17.