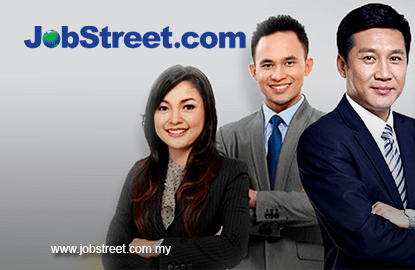 KUALA LUMPUR (July 27): Employers expect to do more hiring in the third quarter of 2015 (3Q15), a Jobstreet.com survey of some 313 employers from various industries in Malaysia found.
About one-third or 32% of those surveyed said they expect to hire more workers, which is an increase of 7 percentage points (pp) compared to the previous quarter (2Q15), said Jobstreet.com in a statement today.
A bigger percentage — 41% — on the other hand, expect to maintain their hiring rate, also up 7pp from 34% in 2QCY15.
Meanwhile, employers intending to hire less has decreased by 14pp to 27% in 3Q15 from 41% a year ago, the survey shows.
JobStreet.com said some 65% of employers would need to fill vacant positions, while 35% are hiring due to expansion.
Positions for sales and marketing currently leads overall job growth, with over 5,979 job postings, the highest compared with all other specialisations.
Jobstreet.com country manager Chook Yuh Yng said sales and marketing is a very competitive industry with a high turnover rate, particularly among junior and fresh/entry-level employees.
"Hence, hiring levels remain optimistic as there is a large number of candidates actively competing and searching for new roles and a continuous need to fill vacant positions," Chook explained in the same statement.