This article first appeared in The Edge Financial Daily, on March 24, 2020.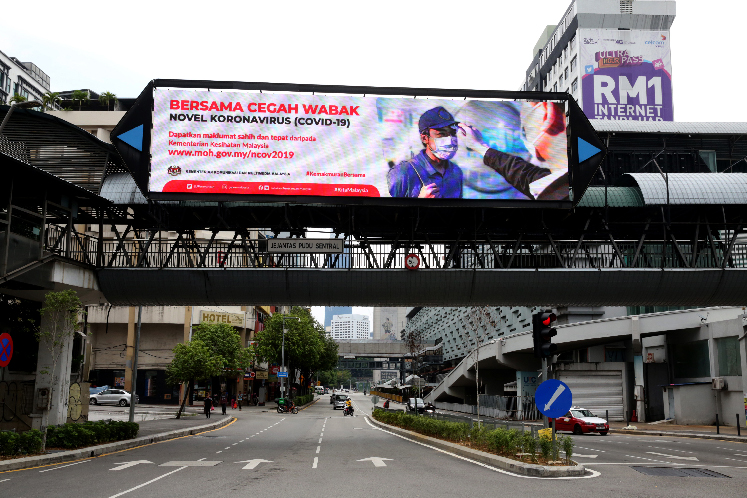 KUALA LUMPUR: Under the current movement control order (MCO), banking services are open as it is an essential service. As such, banking staff are still going into the office.
To limit their staff's risk of exposure to infection, banks that The Edge Financial Daily reached out to said they have arranged for more than half of their staff to work from home. And the plan is to shift more off-site, if possible.
Bank Negara Malaysia has also advised in a statement on Saturday that "all staff involved in non-critical functions should work from home while staff involved in critical functions, but whose providers do have remote access work capabilities are also encouraged to work from home."
Malayan Banking Bhd, in a written reply, said that as yesterday, 75% of its employees are working from home while 25% remain on-site. In fact, it had immediately issued approval for over 40% of its staff to work from home from the first day of the MCO last Wednesday.
Similarly, Standard Chartered, in an email reply, said over two-thirds of its employees are already working from home, with split operations being implemented for critical functions. "In line with the government's guidelines, our branches remain open but are staffed by a minimal number of employees. Our branches' opening hours have also been reduced, operating from 9.30am to 3pm from Mondays to Fridays," it added.
When contacted, CIMB Group Holdings Bhd said it has, since the start of the MCO, activated its business continuity plan by implementing measures that include split operations for both critical and non-critical operations to ensure all banking services remain operational and secure. Under this arrangement, more than half of CIMB's staff are working from home. Those working off-site are connected through CIMB's VPN infrastructure to ensure network security.
RHB Bank Bhd is also not taking any undue risks with the health of its workers and has had more than half its workforce work from home. "We expect to have at least 70% of our workforce work from home by the middle of this week as we assess the volume of transactions through our systems and network," it said, adding that its branches, with the exception of the two in Kuching, will operate on reduced opening hours until the end of the MCO period.
OCBC Bank (Malaysia) Bhd also shared that the bank has made similar work-from-home arrangements for its staff. "We are pleased to say that more than half of our workforce have been mobilised to work from home and those who are in non-essential functions have been asked to stay at home. The bank further reviews its operational requirements on a daily basis to reduce the number of employees having to provide on-site services," said its head of human resources Kok Lai Ching.
Alliance Bank Malaysia Bhd, meanwhile, said it has initiated split operations for critical functions before the MCO was implemented, and have continued to do so progressively with its non-critical workforce. "Today, about 50% of our workforce is working from home. They do so using encrypted VPN access to access the files they need to perform their roles. We also conduct all our internal and external meetings via video conferencing," it added.
Separately, CIMB issued a statement earlier yesterday to say that two of its staff in Negeri Sembilan have been tested positive for Covid-19. The two employees, who are based at the bank's Jalan Dato Bandar Tunggal branch in Seremban, recently went for a personal trip to Indonesia and were quarantined at home on their return to Malaysia last Thursday. They are currently being treated at a government hospital. The branch is now temporarily closed for a thorough sanitisation and deep cleansing.
Meanwhile, RHB has also announced the temporary closure of two branches in Kuching, Sarawak — one at the Yung Kong branch and the RHB Islamic branch in Jalan Satok. This is because two of its employees there — one in each branch — are immediate family members of two victims who have succumbed to Covid-19. Both are currently under self-quarantine.