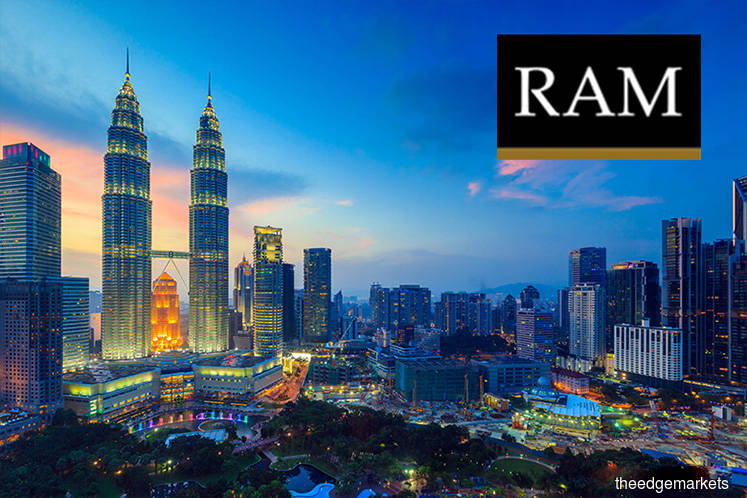 KUALA LUMPUR (Aug 22): RAM Rating Services Bhd said the prospect of a low global interest rate environment is expected to continue placing downward pressure on Malaysian bond yields as central banks' dovish stance leads to a renewed hunt for higher yields among foreign investors.
RAM said in a statement today a number of regional central banks had lowered interest rates over the past few months, hence tilting investors' interest rate expectations downward.
"The most influential factor in shaping investor expectations would be the more dovish US Federal Reserve. As widely anticipated, the Fed had cut its policy rate band by 25 bps on July 31, 2019, albeit assuring investors that the cut does not mark the beginning of an easing cycle. Nevertheless, the market has so far priced in another rate cut in September amid global growth concerns.
"This shift in the interest rate landscape had sparked a renewed hunt for yields among foreign investors. Increased demand for higher yielding bonds had led to a net inflow of RM5.7 billion into the Malaysian bond market in July (June: RM6.6 billion). The stronger demand, in turn, led to a broad-based retreat in yields across the maturity spectrum and rating bands in July. We do not envisage this downward pressure to subside in August as investors remain on the lookout for more rate cuts by the Fed next month," it said.
While investor appetite for emerging market assets is expected to be affected by the prospect of a global economic growth slowdown, RAM said the impact on Malaysia has been largely confined to the equity market.
"The FTSE Bursa Malaysia (Kuala Lumpur) Composite Index has been on a downward trend since the start of July, while demand for fixed income instruments led to a bond price rally during the month," RAM said.
RAM head of research Kristina Fong said in the statement that prevailing uncertainties and growing concerns over global economic growth is paving a path for further loosening of global liquidity.
"The hunt for yield in EM (emerging market) assets will continue so long as an attractive yield differential is maintained, thus providing a counter to potential rationalisation of passive investor flows in the market," Fong said.