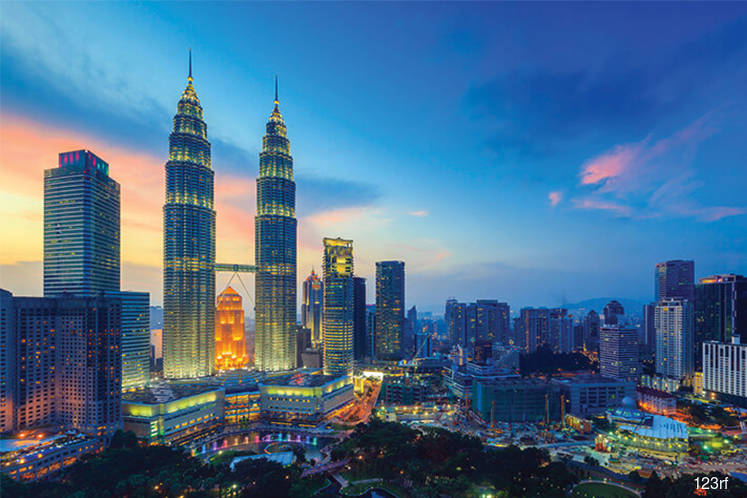 KUALA LUMPUR (Nov 27): External trade concerns, weak electrical and electronic (E&E) exports and poor demand in the oil and gas sector are adding downside risk to Malaysia's economic growth.
According to the Malaysian Institute of Economic Research (MIER) executive director Dr Zakariah Abdul Rashid, although private consumption and investment will continue driving growth in the fourth quarter of 2018, this cannot last forever.
Although private consumption is expected to be supported by year-end sales in the fourth quarter, he said private investment still faces headwinds from external uncertainty.
However, he said the US-China trade tension is "the real problem" as China is Malaysia's biggest trading partner, particularly for E&E exports.
The current weak oil price environment, which saw Brent crude oil slip below US$60 (RM251.55) per barrel yesterday, will also have an effect on Malaysia's oil and gas players as well as the nation's finances.
"If oil prices stay at these low levels for a prolonged (period), then the 2019 federal budget may have to be revised," Zakariah said.
The government had estimated that Brent Crude oil would average US$72 next year, which Zakariah opined should have been more conservative at US$68 to US$69 per barrel.
Meanwhile, Zakariah opined that the ringgit is unlikely to depreciate further this year as it is suppressed by both economic fundamentals and weak market sentiment.
MIER kept its gross domestic product estimation at 4.7% for the full year.
Beginning 2019, Zakariah said that a rethink of strategy for economic growth was needed in order to wean the economy off of private consumption.
"We cannot rely on private consumption forever because the effect will be felt on household debt," he said.