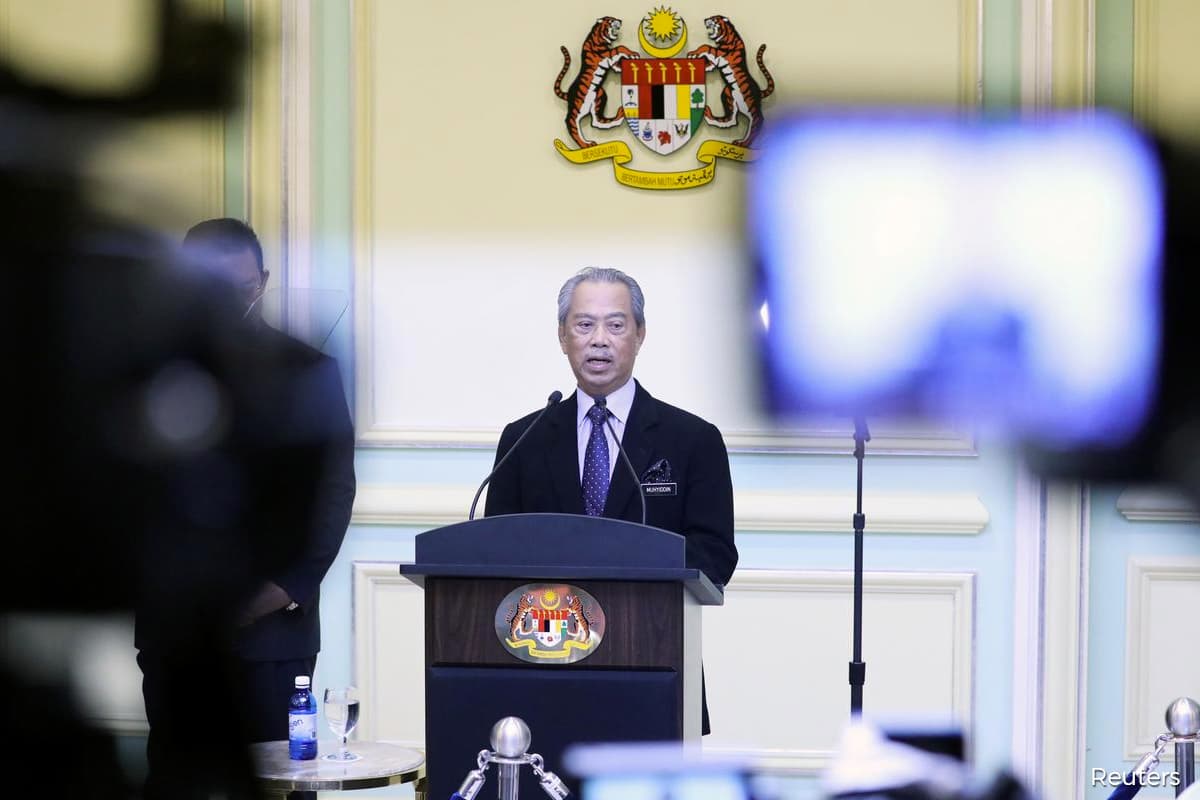 KUALA LUMPUR (March 17): The PEMERKASA stimulus package, announced by Prime Minister Tan Sri Muhyiddin Yassin today, included a number of cash assistance and subsidies for individuals.
These include RM1.2 billion for 2.4 million people comprising RM500 one-off assistance for members of the B40 group who have lost their income, as well as a single payment of RM500 for Bantuan Prihatin Rakyat (BPR) recipients who earn RM1,000 and below.
BPR recipients are also eligible for a one-off subsidy for purchase of gadgets or smartphones under the Jaringan Prihatin Programme — which is increased to RM300 for those with schoolchildren, from RM180 announced previously.
The government has also agreed to another round of Special Prihatin Grant or GKP 3.0 for SMEs at RM1,000 each, which is also open for new applications.
Under the eBelia e-wallet programme, youths aged 18 to 20 as well as all students of higher learning institutions will receive a higher one-off credit of RM150 for their e-wallets, from RM100 announced previously.
To encourage entrepreneurship, the Companies Commission of Malaysia will allow those in the B40 group and full-time students of higher learning institutions to register their businesses for free.
As for the recipients of mySalam National Health Protection Scheme, those in the B40 group who have to undergo home quarantine due to Covid-19 will receive income replacement of RM50 per day for up to 14 days, subject to confirmation by a medical officer.
On prices of petroleum products, Muhyiddin said the government will maintain the ceiling price of RM2.05 for RON95 fuel and RM2.15 for diesel fuel, as well as RM26.60 for LPG announced previously.
There are also an array of financing schemes for bumiputera, youth, women as well as persons with disabilities to encourage entrepreneurship activities, Muhyiddin said.
Read also:
Putrajaya allocates RM3.2b from USP Fund to improve broadband connectivity
PM announces stock market-related measures under PEMERKASA package
PEMERKASA: Additional RM500m allocation for SME, micro business financing
Here's the list of PEMERKASA initiatives for tourism, retail and Covid-19 affected sectors
Allocation for National Immunisation Programme raised to RM5b
Highlights of M'sian govt's additional stimulus measures to drive growth