This article first appeared in The Edge Financial Daily, on December 4, 2017.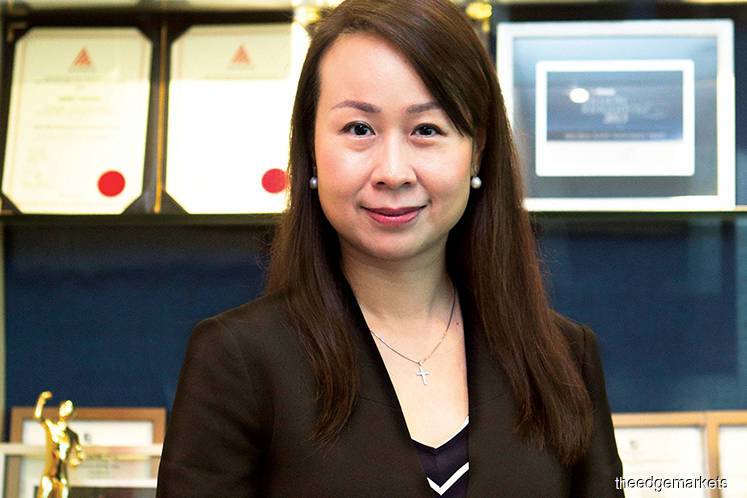 KUALA LUMPUR: Taking on its first build-to-suit project last year after obtaining a waiver from the Securities Commission Malaysia to undertake property development activities has whet Axis Real Estate Investment Trust's (Axis REIT) appetite for more.
Last month, it announced its second build-to-suit development, after it inked a deal to lease a plot of vacant land measuring some 7.02 acres (2.8ha) in Subang from Malaysia Airports Holdings Bhd (MAHB) for 49 years to build a manufacturing plant at a cost of RM74.16 million, to be leased to aerospace components maker, Upeca Aerotech Sdn Bhd, who has agreed to lease the building for 20 years.
This came just a little over a year after the trust, the country's first REIT, proposed to develop a distribution centre — the Phase 1 of the Axis PDI Centre — to be leased to Nestle (Malaysia) Bhd in Klang. That project is on track and will be handed over to Nestle Malaysia's unit, Nestle Products Sdn Bhd, by the end of January 2018.
Going forward, Axis REIT plans to embark on more such projects as it sees them providing a lot more income stability, with long-term returns that are more attractive under a brand new asset.
"And if you build it well, in terms of operating expenditure and maintenance fee, [it] will be very low. [Hence], in the long run, that will lead to better returns for the fund," the REIT's chief executive officer Leong Kit May said in an interview with The Edge Financial Daily.
Its second build-to-suit project is expected to be completed and ready for handover by Dec 15, 2018. The deal with Upeca is for a monthly rental of RM465,344.36, which gives an estimated net yield of 7% for the first three years, with a rental step-up after year three.
As for the Nestle Malaysia project, which comes with an expected annual gross yield of 7.6%, the 10-year lease deal, which comes with an option to renew twice for three years each, will be contributing an additional RM19.2 million annual revenue to Axis REIT once it's completed, said Leong.
With limited "Grade A" assets in the market, allowing REITs to embark on build-to-suit projects will enable Axis REIT to create their own "Grade A" assets, said Leong, adding that the promoters of the REIT were previously "builders of industrial assets".
As REITs are only allowed to develop up to 15% of their portfolio, Leong said Axis REIT cannot proceed with redeveloping Phase 2 of the Axis PDI Centre as Phase 1 already takes up about 10% of their assets under management (AUM). Currently, the Phase 2 of Axis PDI Centre is still generating income as a storage yard for cars.
Leong said Axis REIT is still in talks with a few parties to commit for the next build-to-suit development in Phase 2 and will finalise the tenant by 2018. She said Phase 2 will have a similar size and yield as Phase 1, and will be for warehousing and manufacturing use.
The land from MAHB represents 3% of their AUM, hence Axis REIT could proceed with both the development of the MAHB land and Axis PDI Centre Phase 2 at the same time. "We won't be building it [Phase 2] speculatively, it is preferred that we do a build-to-suit where we have [a] pre-committed tenant," said Leong.
Not saying no to new buys
Nonetheless, Leong highlighted that the REIT is not turning its back on acquiring new assets from the secondary market. "I'm not saying that when we're looking at build-to-suit [developments], we won't look into acquisitions. I think everything runs parallel."
Among the acquisitions Axis REIT completed recently was the Kerry Warehouse in Johor for RM33 million, which added 2.2% to the REIT's net lettable area and provides it a net yield of 7.5% per year, and two plots of land from Wah Seong Corp Bhd's subsidiaries in Kuantan, Pahang, which gives it a net yield of 7% per year.
"We like it (the land buy from Wah Seong) because of the upcoming East Coast Rail Line (ECRL) and the potential for Kuantan being a successful port. So we're expanding in that direction as well," said Leong. The group is also planning to acquire industrial facilities in Iskandar, Johor, and Senawang, Negeri Sembilan, for RM50 million and RM19 million respectively, with completion of the acquisitions targeted for 4QFY17 (fourth quarter of financial year 2017) and the first half of FY18.
Over 12 years, the REIT's portfolio has grown from five properties to 39 properties comprising 7.6 million sq ft and 132 tenants, with a total AUM of RM2.25 billion in size. "The yields for our property are pretty good. Overall our portfolio [yield] is almost 9% [per annum]," said Leong. The REIT is targeting to reach RM3 billion in AUM next year, and is looking at yield-accretive acquisitions.
With the conclusion of a private placement two weeks ago that raised RM178.75 million, Leong said the exercise will enable Axis REIT to reduce their gearing to 29% from their current 36%. "[With] that, we will be able to allow more breathing space to provide a war chest for Axis REIT for growth next year," said Leong.
For the upcoming year, Leong said industrial space is still very much their focus with the booming e-commerce, coupled with the lack of modern warehousing. "We're seeing big demand in that area — manufacturing and logistics assets. I think, overall our portfolio is diversified but more towards the industrial space," said Leong.
Presently, by net lettable area, the warehouse and logistics segment contributes the most with 42%, followed by manufacturing facilities, office/industrial, office and hypermarkets with 25%, 21%, 7% and 5% respectively.
FY17 rental income, DPU to be better
Moving forward, Leong is anticipating better rental income for FY17 and foresees the rental income as well as distribution per unit (DPU) to continue improving on the back of better occupancy rate.
Overall, Axis REIT's 39 assets has a weighted average lease expiry period of 4.9 years, and for FY18, only about 15% of their portfolio are up for renewal.
Come first quarter of FY18, the occupancy rate is seen to improve to 94%, from 90% once the Nestle development is completed, said Leong.
For the first nine months of FY17 up to Sept 30, 2017 (9MFY17), Leong said RM8.7 million has been incurred for asset enhancement, which includes the Crystal Plaza and Wisma Academy. "The asset enhancement initiative budget for 2018 will be somewhat similar to what we have spent this year," she added.
Axis REIT's net property income in 9MFY17 rose 2.11% to RM109.53 million from RM107.27 million last year, while revenue grew 1.08% to RM126.33 million from RM124.97 million. In the third quarter ended Sept 30, the REIT declared a third interim distribution of two sen DPU to unitholders, payable on Dec 13.
Unitholders can choose to reinvest a quarter or half of that in new units in the REIT, with the issue price of such units fixed at RM1.49 each. Axis REIT units settled unchanged at RM1.46 last Thursday, valuing the trust at RM1.78 billion.