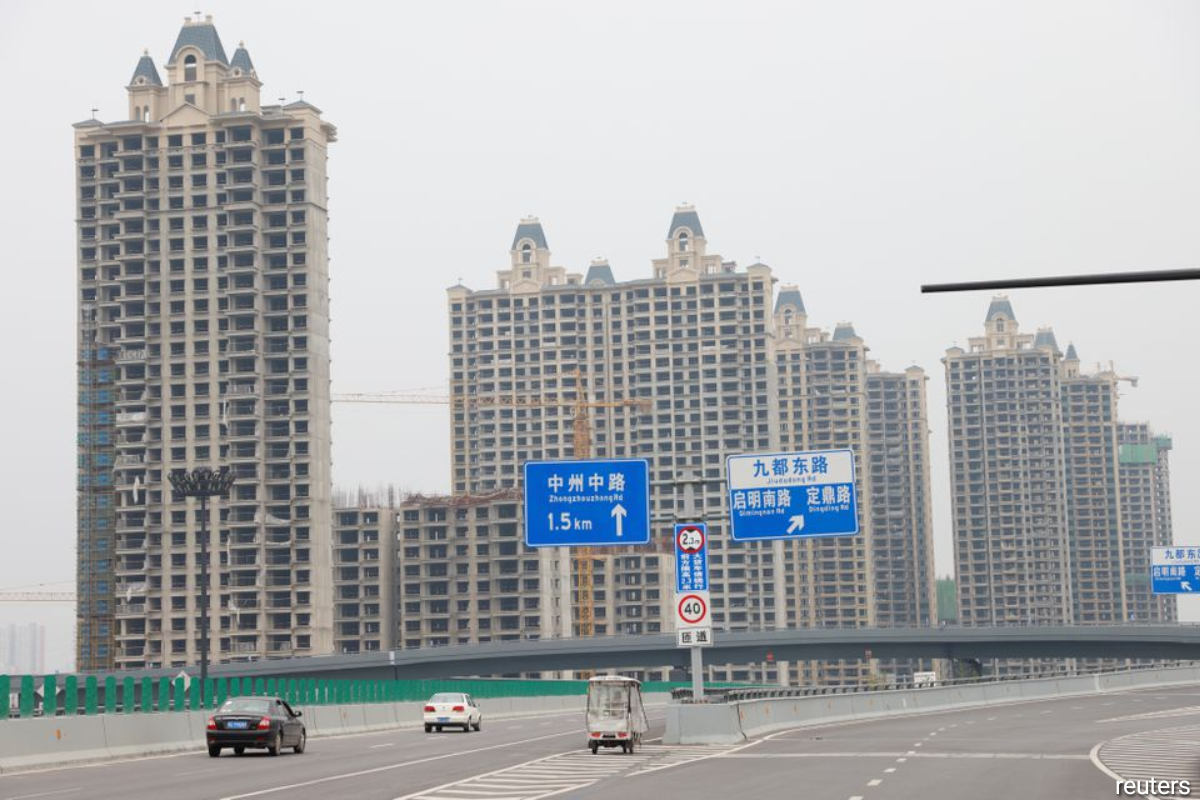 (Oct 26): A couple of Chinese real estate developers are likely to default on their bonds, including bonds denominated in US dollars, by year-end due to the tough market environment, but the overall impact of such cases will be limited, analysts and industry insiders said on Tuesday, Global Times reported.
The comments came after Modern Land (China) Co failed to pay a tranche of bonds worth $250 million due on Monday, and Chinese regulatory authorities began troubleshooting the issue. It also came after Chinese real estate giant Evergrande's debt issue had grabbed global media headlines.
The default brought the number of defaults on dollar-denominated bonds by Chinese real estate companies this year to nine, financial news portal yicai.com reported, citing a report from Industrial Securities.
The State Administration of Foreign Exchange's Shanghai Branch is asking real estate developers that have issued bonds overseas to report their status of bonds due this year by Wednesday as part of a troubleshooting move.
Chinese industry experts said as the growth rate in the real estate industry is declining, real estate companies are facing increasing financing problems. 
Against this backdrop, the more aggressive developers and those venturing into different industries are facing increasing financial risks to pay back bonds on time, Global Times reported.
According to a report by the Securities Daily, 21 out of 41 listed real estate companies in the Chinese A-share market said as of Monday that they will post a decline in net profits for the third quarter of 2021.
Hui Jianqiang, research director with real estate information provider China Real Estate Appraisal, told the Global Times on Tuesday that the central government's requirement that developers reduce the size of their debts, combined with slack housing sales, means more defaults are likely. 
But he noted that such incidents will be isolated, and the overall picture of the industry remains sound.
Hui believed the importance of the real estate industry is still valued by the top policy-makers, and there have been "warm breezes" of late.
More Chinese real estate companies announced their third-quarter results this week, showing declines in their overall debt levels.
Greenland Holdings Corp said that outstanding interest-bearing liabilities totaled 257.3 billion yuan ($40.33 billion) as of end-September, down 130.9 billion yuan from August 2020. 
Chinese real estate companies face a record amount of bonds due in 2021, at 1.28 trillion yuan, according to a report by news portal jiemian.com. The value of due bonds will shrink after 2021, the report noted.
This came as state-run Xinhua News Agency published an article shedding light on China's current economic situation, noting that while there are individual issue in the real estate market, the risks are generally under control, citing authoritative sources.
The article noted that the country has made "great progress" in preventing and defusing major financial risks. The reasonable capital demand of property developers is being met and the overall trend of healthy development in the real estate market will not change.
According to domestic news portal 21jingji.com, the top 50 Chinese real estate companies showed a relatively resilient performance.
Thirty companies are ranked as having a "very strong or relatively strong" performance, and 20 companies have normal risk-resistance capability. However, these companies only stand for the elite Chinese real estate companies, while the industry has over 90,000 firms. 
Defaults on dollar-denominated bonds are still raising concerns but analysts also noted there is no need to hype the issue as overseas investors who bought these bonds knew the risks. 
Overseas bond defaults by Chinese companies have reached the highest level since records started in 2018, Bloomberg reported on Tuesday. The defaults have reached $8.7 billion, with real estate companies' bonds accounting for 34 percent of total defaults. 
While it is believed that defaults in overseas markets cause more damage to a company's reputation than a domestic default, industry insiders said that many of such bonds are rated as junk bonds overseas.
Chen Da, chief advisor with Shanghai-based HHSC Capital, told the Global Times on Tuesday that veteran investors who bought the bonds issued by Chinese real estate firms are in the game for the high returns and are aware of the high risks of those bonds.
Yan Yuejin, research director at Shanghai-based E-house China R&D Institute, told the Global Times on Tuesday that while China has prevented systemic financial risks, the defaults of some property developers are worthy of policymakers' preemptive attention.