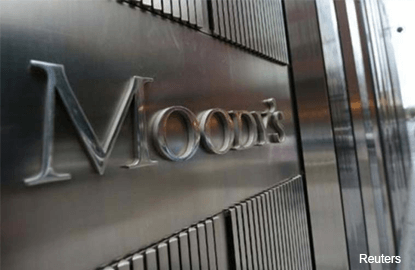 KUALA LUMPUR (Oct 21): A multi-faceted relationship between national oil companies (NOCs) and sovereigns presents both risks and credit strengths, according to Moody's Investors Service.
In a statement yesterday, Moody's said NOCs with high debt levels and diminished financial capacity present the greatest contingent liability risks for sovereigns.
Meanwhile, the impact of sovereign support and influence on NOC ratings varies, it said.
In a report entitled Sovereigns & National Oil Companies — Relationship is a Source of Credit Strength and Risk for Both, Moody's looked at the multiple aspects of the economic, financial and policy links between NOCs and sovereigns.
The report focused on six NOCs, two in the Commonwealth of Independent States and four in Latin America, where the NOCs' financial metrics suggested that they pose the highest risk to their sovereigns.
The report is an update to the markets and does not constitute a rating action.
Moody's vice president and senior analyst Jaime Reusche said three main factors can jeopardise a NOC's ability to service its debt and lead to the crystallisation of contingent liabilities for the sovereign: oil price shocks, more gradual but persistent losses or corporate governance risks.
"NOCs that pose the highest risk have a combination of relatively lower financial robustness and relatively high debt levels," said Reusche.
Moody's said among the Latin American countries where NOCs present the highest risk were Brazil (Baa3 stable) with NOC Petrobras (Ba2 CFR/b2 BCA stable), Mexico (A3 stable) with PEMEX (A3/Aaa-mx issuer rating RUR/ba1 BCA), Trinidad & Tobago (Baa2 negative) with Petrotrin (Ba1 CFR / b1 BCA negative), and Venezuela (Caa3 stable) with PDVSA (Caa3 FC Bond Rating/caa1 BCA stable).
Moody's said both Petrobras and PEMEX are the integrated energy companies whose ratings reflect a high level of implicit support from their respective sovereigns.
It said the Brazilian government had expressed a willingness to backstop Petrobras, and while PEMEX's monopoly position and relevancy to government finances has weakened, lower oil prices have been enough of a drag to prompt economic support from Mexico.
It said PEMEX's rating is currently on review for downgrade. In February, Petrobras was downgraded to Ba2 from Baa1.
"We also assume a high level of governmental support for PDVSA (Caa3 FC Bond Rating/caa1 BCA stable), Venezuela's (Caa3 stable) NOC, given high interventionism, poor corporate governance and the importance of PDVSA to the government's finances.
"In LatAm (Latin America), of the eight NOCs that we rate, the largest increase in debt relative to the size of the economy over the last five years has been in Venezuela's PDVSA. This particular NOC faces greater sovereign risks than all of its rated peers and has the lowest rating," Reusche said.
Moody's said KazMunayGas JSC (KMG; Baa3 issuer rating/ba3 BCA stable) is owned by Kazakhstan's government via a fund mandated by the state to protect its interest in the oil and gas sector.
"KMG contributed 11% of total government revenues in 2014 and depends on governmental support for energy exports. Such support, combined with strong corporate governance, mitigates the risks implied by lower oil prices," it said.