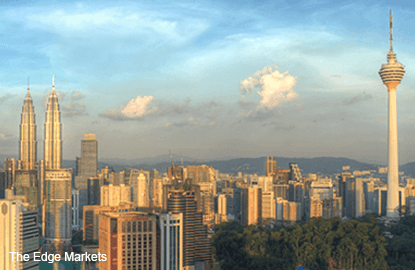 KUALA LUMPUR (Aug 27): Clouds are gathering on Malaysia's positive outlook on government bond and issuer ratings,  Moody's Investors Service said today.
Moody's vice-president and senior analyst of sovereign risk Christian de Guzman said while the Malaysian government's fiscal consolidation – the lynchpin of the agency's decision to reaffirm its sovereign ratings for Malaysia – remains intact, underlying factors have changed.
"The backdrop of that fiscal consolidation has changed," he told a press conference after the rating agency's seminar titled "Emerging Challenges for South East Asia: Asean Sovereign Outlook" today.
"The economic, external and political factors I think have all increased, putting the trend of fiscal consolidation in doubt.
"Clouds are gathering on Malaysia's positive outlook," he added.
De Guzman said among the underlying factors that have changed is the deteriorating growth outlook that is common among emerging economies due to concerns of a slower growth in China, lower commodity prices and high capital movement which has manifested in lower foreign exchange reserves and a weaker ringgit.
"These can have feedback effect into the real economy through confidence and sentiment," he added.
In January this year, Moody's had affirmed Malaysia's government bond and issuer ratings at A3, with a positive outlook.